Troyan Hub - the new virtual meeting place for young people in the Bulgarian city
The page is based on an idea and realization by two young experts from the Municipality of Troyan
It's been exactly one month since the launch of the brand new Internet space for young people - Troyan Hub. The Facebook page aims to inspire with its positivism and variety of exciting current topics.
The page is based on the concept developed by two young experts from the Municipality of Troyan, who deal with youth activities and policies. They are open to new ideas for the tackling of challenges faced by the younger generations.
In the Hub, you'll find experts who are available for various causes initiated by active young citizens. Troyan Hub is a place where you will find the latest topics in the field of art, culture, sports, education and science.
Information, ideas, support, friendships, causes, fun and much more
"We support young people to discover and realize their talent! We know that there are many challenges, but we will go through some of them. It will not be easy, but we will not give up!", you will read as soon as you visit the Troyan Hub page.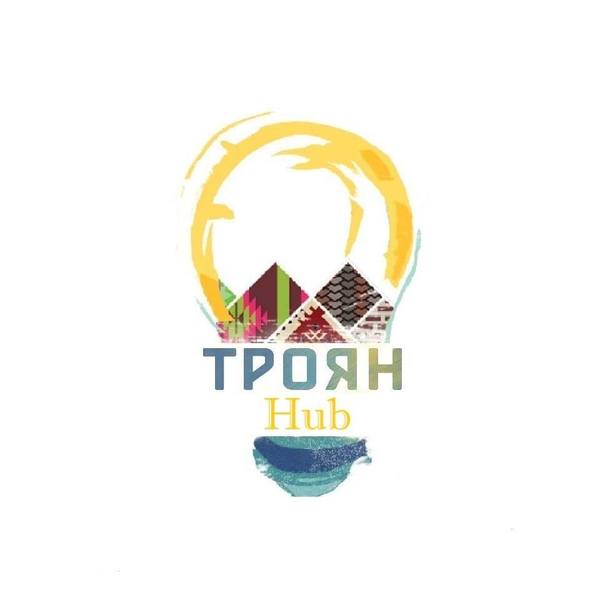 The logo of the page - Troyan Hub. Image by Troyan Municipality
On the page, you can meet creative young people, meet inspiring personalities, as well as find new and long-lasting friendships. You can stumble upon entertainment, various and very interesting articles as well as practical workshops with creative methods in various fields. In addition, you will find information on various competitions and initiatives.
The administrators of the site remain open to any ideas, questions and problems related to the youth in the Municipality of Troyan. Their main goal is to find solutions that are applicable to local communities.
"The goal is to learn more about the thinking on the part of the local youth, to exchange ideas on ways to improve the skills of participants to meet the challenges and develop their creativity through various activities," said experts from the administration behind Troyan Hub.