Český Krumlov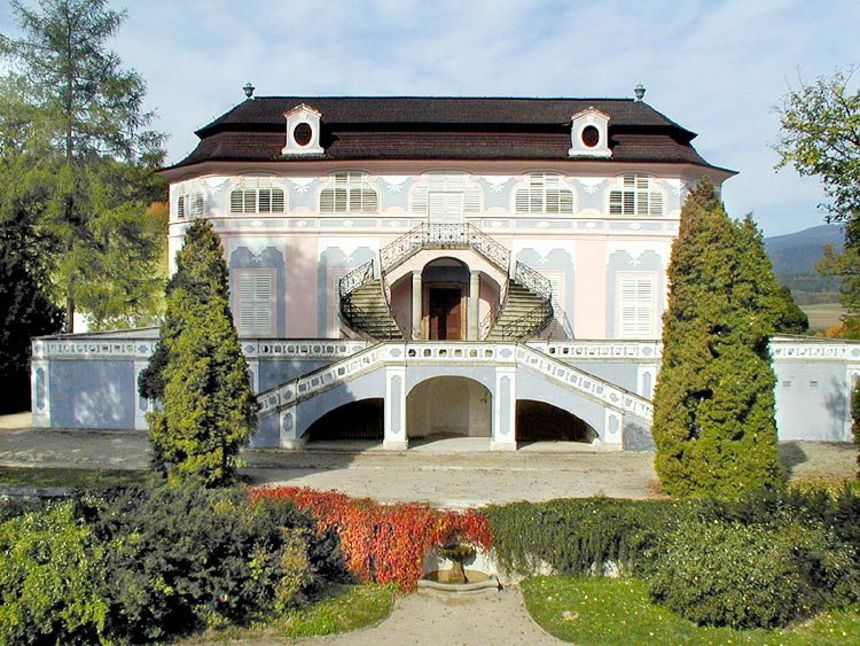 Quelle: Bellarie Summer Palace / Lubor Mrázek

Mayor
Dalibor Carda
Lebenslauf
Kurze Geschichte
The heyday of this picturesque town is associated with the reign of the lords of Rožmberk (1302 - 1602), who made Český Krumlov their seat. At that time, Krumlov lay in a place where there were contacts between the Czech hinterland, the Austrian and Bavarian Danube area and northern Italy.
This was also reflected on the face of the city and the castle, which was imprinted with the unique appearance of the Italian Renaissance. At the end of the 17th century, during the reign of the Eggenberg family, a Baroque theatre was built, and the castle garden was renovated.
In the time of the Schwarzenbergs, Český Krumlov acquired its Baroque appearance. From the 19th century onwards, besides the abolition of the city walls and gates, no major changes took place and the centre thus retained its historical appearance.
Since 1992, it has been inscribed on the UNESCO World Heritage List.
Source: Český Krumlov Town Hall
Český Krumlov is located in the South Bohemian Region of the Czech Republic. The town has an area of 22.16 square kilometres and a population of 13,056 inhabitants (as of 2018, CZSO).
Town Hall

náměstí Svornosti 1
381 01 Český Krumlov, Czechia
The local economy is strongly dominated by the tourism sector.
Tourism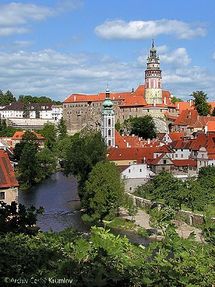 Quelle: Český Krumlov State Castle and Chateau / Lubor Mrázek Český Krumlov Photobank
The town boasts 300 listed buildings in the historic centre, the second largest castle and chateau complex in the Czech Republic inscribed on the UNESCO World Heritage List and the oldest Baroque theatre in the world.