Verfügbar in
Artikel teilen
French supermarket lowers sound and light to help persons with autism
All noises and artificial lights are limited considerably to guarantee a calmer shopping experience
Montag, 15. Juli 2019, 11:30 Uhr
Aseniya Dimitrova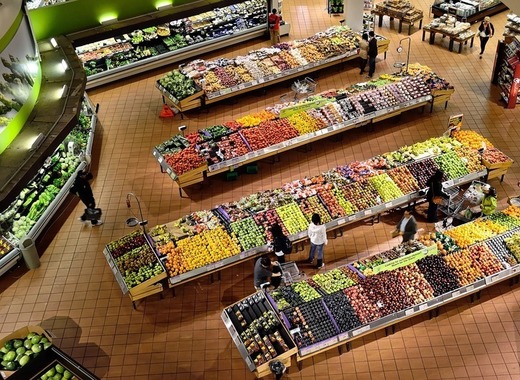 Quelle: Pixabay
A French supermarket makes intentional and synchronised efforts to facilitate people with autism and the visually and hearing-impaired persons. The supermarket Super U in Thourotte has recently introduced an interesting measure in this direction: for two hours per week, there will be no sounds nor artificial light in the shop. Every Tuesday afternoon between 13:30 and 15:30 all announcements on the microphone are paused, the music is stopped and the barcode scanner sounds are lowered to the minimum. All this is done in an attempt to guarantee a calm environment where persons with autism, cognitive troubles or simply wanting to shop undisturbed could have a tranquil time, reports Le Parisien.
Having started in June, the campaign is implemented in cooperation between Éclosion Bleue - a local association assisting the integration of persons with autism and the shop owners who are themselves interested in the cause. Furthermore, the personnel of the shop has recently received training to assist more effectively persons with handicap. It is expected that the calmer environment prevents autists from experiencing crises induced by the audio-visual stimuli typical for the commercial establishments.
Finally, despite the modifications and the fact that from the outside the shop might look as if it is closed, it is still perfectly convenient for shopping thanks to the natural light. Hence, some of the regular clients might also prefer to use precisely this time slot for doing their shopping.
TheMayor.EU steht gegen falsche Nachrichten und Desinformation. Wenn Sie online auf solche Texte und Materialien stoßen, kontaktieren Sie uns unter info@themayor.eu