Hemmingen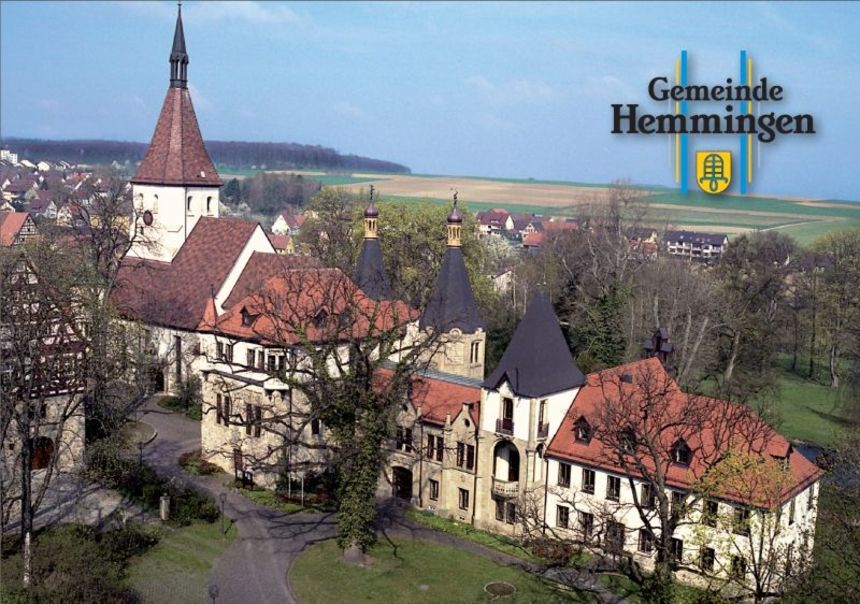 Quelle: Thomas Schaefer

Mayor
Thomas Schaefer
Lebenslauf
Kurze Geschichte
The first documented reference of Hemmingen can be traced to the year 991 AD, when the settlement is mentioned as property of the Weissenburg Monastery. In the 14th century the village was divided in half. One belonged directly to Württemberg and the other to the local noble mistress Fief. In 1842 the Town Hall was built.
In 1930 Hemmingen already had 1,008 inhabitants and 228 farms. By the end of the 1980's a large-scale development was underway and the number of residents increased to 7191. In 1973 Hemmingen was included in the Ludwigsburg region. In 1985, the municipal administration moved to the renovated Varnbühler castle.
Hemmingen is a municipality with almost 8,000 inhabitants in the immediate vicinity of the state capital Stuttgart in Baden-Württemberg. The city is located in the Ludwigsburg district, in the heart of Strohgäus.

City Hall

Address: Münchinger Straße № 5,

Hemmingen, Baden-Wurttemberg
Hemmingen is situated in a prosperous region with near full employment. The city is proud of the district heating supply, which is generated from renewable energy sources. Two biogas plants produce electricity and heat. In addition, heat is generated by a wood heating system with appropriate filters. 2,000 apartments are connected and 7,000 tons of CO² are saved.
TOURISM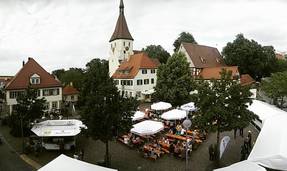 Quelle: Thomas Schaefer
The town of Hemmingen is known for its wines, castles, festivals and markets. It is famous also for its Glems-Mühlen-Weg, stretching on past mills, orchards and meadows for 40 km from Glemseck (part of Leonberg) to Markgroningen.
In the town you can see the St. Laurentius Church - a typical medieval church, which had to be rebuilt during the Renaissance.