Debrecen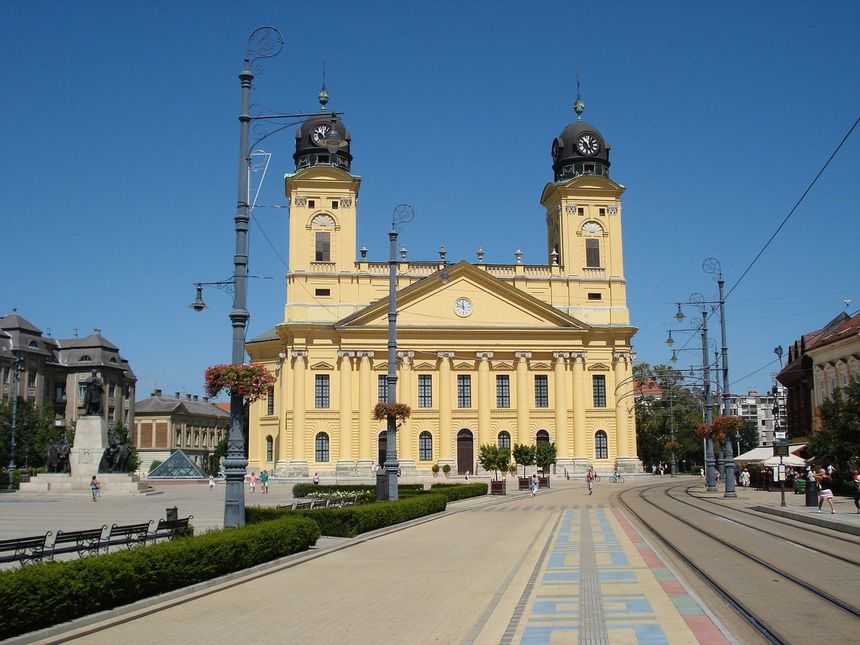 Mayor
László Papp
Lebenslauf
Kurze Geschichte
Debrecen is Hungary's second largest city after Budapest and the regional center of the Northern Great Plain region. It was the largest Hungarian city in the 18th century and it is one of the Hungarian people's most important cultural centres, as well as Hungary's most important commercial and administrative center. Debrecen was also the capital city of Hungary during the revolution in 1848–1849 and again by the end of the World War II in 1944–1945. It is home to the University of Debrecen. The original meaning of its name "let it live and move" is testament to the city's dynamic present-day development. Debrecen is the city of cultural diversity. Beside the vibrant theater life, the popularity of music festivals is increasing more and more.
Тhe total population of Debrecen was 211 320 and the urban territory is 329 square kilometers. Debrecen is located on the Great Hungarian Plain, 220 km (137 mi) east of Budapest. Situated nearby is the Hortobágy National Park.
City Hall

11 Kálvin Square

Debrecen 4026
The development of Debrecen is mainly financed by agricultural, health care and educational business. The city is the main center of shopping in the east of Hungary. Forum Debrecen is the largest shopping mall in the region. Debrecen is one of the most developed cities in Hungary, regional center of international companies, like National Instruments, IT Services Hungary, BT and health product manufactures (Teva Pharmaceutical Industries Ltd. and Gedeon Richter Plc.).
Tourism
Debrecen has recently been declared the fifth main touristic area in Hungary by the government. Tourism in Debrecen is on the rise and future investments in the priority touristic region are expected to contribute greatly to the expansion of the sector. Nearly every summer weekend offers something that makes a visit worthwhile. The signature flower carnival is no longer the only attraction. The Gourmet Festival in June, the grandiose Campus Festival in July, and the Wine and Jazz Days in August all draw large crowds.