Verfügbar in
Artikel teilen
I'm trying to build the identity of Thebes, with focus on its culture, history, tradition, diversity and authenticity
Interview with Giorgos Anastasiou, Mayor of Thebes in Greece
Dienstag, 17. Dezember 2019, 09:30 Uhr
Monika Dimitrova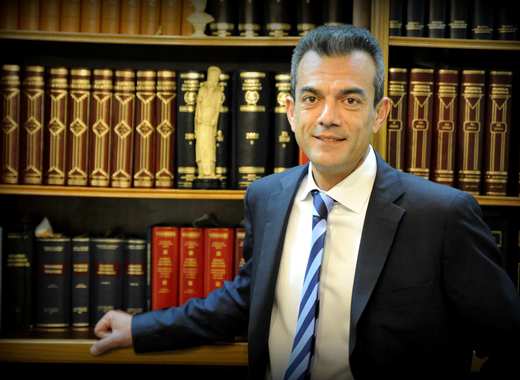 Quelle: Thebes Municipality
George Anastasiou was born in 1971 in Thebes. He studied Law at the Aristotle University of Thessaloniki, graduating in 1993. He has been an active lawyer from 1995 to 2019. In May 2014 Anastasiou was elected Regional Adviser in Central Greece and served as Vice-Governor in the sector of Planning and the Environment from January 2018 until August 2019. In May 2019 he was elected Mayor of Thebes, with a term of office from 1st September 2019 to 31st December 2023.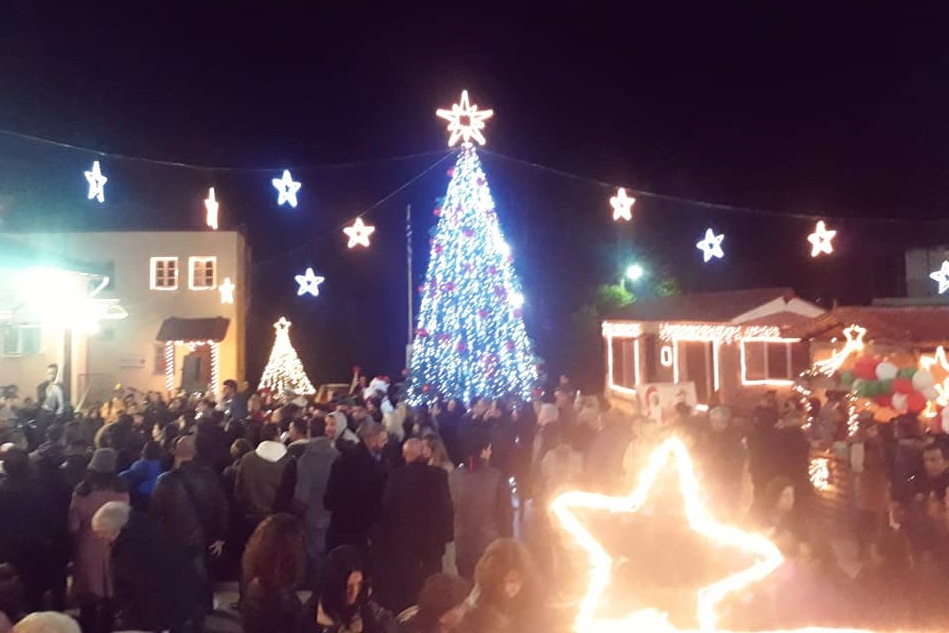 Christmas mood in Thebes
Mayor Anastasiou, first of all, congratulations for being elected Mayor of Thebes! In your opinion, what made voters choose you instead of your opponents?
Thank you very much! I believe that they appreciated the sincerity of my speech, and mainly our program, which outlined our priorities and goals for the sustainable development of the region and the improvement of services provided to citizens. They may also have appreciated my self-management experience as I have served as Vice-Regional Governor of Central Greece.
What did the citizens often say to you during the pre-election period? Now, that you are mayor, how do you plan to stay in touch with them and how would you answer their requests?
The Citizens, during the pre-election period, mainly focused on the improvement of their everyday life and were mainly seeking better paid services such as cleaning services, the green, electricity public lighting and infrastructure works, which would improve the quality of their life. In addition, they asked for actions to be taken to improve tourism and the cultural identity of our place.
Now, as a Mayor, I'm trying to materialize my inspiration projects and to build the Municipality's identity, focused on its culture, history, tradition and also to its diversity and authenticity.
I will continue to have this dialogue with the citizens. I will put critical projects or issues to public consultation, either through a special platform on our municipality's website, or through public meetings with the help of the consultation committee set up by our municipality, in which citizens and stakeholders participate, too. In addition, we make use of social media to develop a civilized framework and dialogue.
Starting something new is always difficult. What are the biggest challenges in your everyday work?
The biggest challenge for me is to achieve a loving and constructive partnership with both the human resources of your municipality and with the citizens themselves, to instill in them our vision and goals in order to stimulate their participation. To achieve this I must administer following the principles of impartiality, equality, justice, proportionality and do it always in the context of legality, while also protecting the public interest.
However, in practice, I also face other major challenges on a daily basis, such as bureaucratic matters, lack of specialized staff, shortage in logistical equipment, and crucial issues that mainly concern the citizens' security.
Which of the projects and good practices that you have inherited from the previous mayor do you plan to continue and refine?
I believe that I have inherited good practices in the financial management of our municipality as well as in the upgrading and protection of the environment. It is my intention to continue and improve them.
What do you want to change in the municipality during your term in office?
Initially, with regard to he functioning of the services of the municipality, I would like to make use of ICT to facilitate both internal communication between our offices and in our dealings with citizens and businesses. Unfortunately, our municipality has fallen far behind in this area.
Concerning the city and the communities of our municipality, I want to materialize infrastructure projects such as improving public and country roads, improving squares, sports and cultural facilities or building new ones and so on.
As I said before, among my priorities is improval of the daily life of citizens. I want a beautiful and clean municipality, with citizens who will contribute to the protection of the environment. I also want sustainable tourism and cultural development in my municipality.
How do you evaluate the initiative of a unified platform for European municipalities and its main goal to keep European citizens informed about what is taking place in the European Union? How can the portal be useful to you and to the citizens of Thebes?
TheMayor.eu platform is a great idea and I believe it is a useful tool for European municipalities, as it enables them to showcase their work, present news, events, their initiatives and good practices and communicate them to the public. At the same time, it gives us, the Mayors, and mainly those of us in the administration of the Municipalities, the ability to be informed about the actions of other Municipalities in order to utilize their good practices. For all the above-mentioned reasons the unified platform is useful for the Municipality of Thebes and our citizens.
Find out more about Thebes here
TheMayor.EU steht gegen falsche Nachrichten und Desinformation. Wenn Sie online auf solche Texte und Materialien stoßen, kontaktieren Sie uns unter info@themayor.eu