Gooise Meren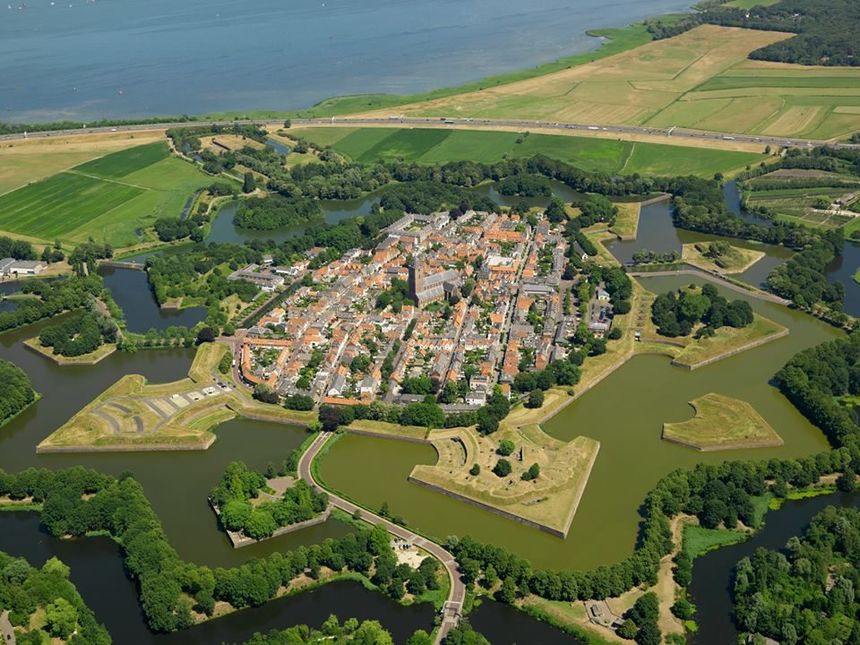 Quelle: Gooise Meren Municipality

Mayor
Han ter Heegde
Lebenslauf
Kurze Geschichte
The municipality of Gooise Meren was established in 2016 after the merger of Bussum, Muiden and Naarden municipalities.
Bussum was first mentioned in the early fourteenth century and was dependent on Naarden until 1817. Its growth and development began in 1874 with the opening of two railway stations. Not long after it became a satellite town to the capital Amsterdam.
The city of Muiden was mentioned for the first time in late 10th century and was granted a city status in 1122 by Emperor Henry V. It is home to the Fort Pampus Island built between 1887 and 1897 which for decades has been used to defend the harbour of Amsterdam. The largest Jewish cemetery in the country is located in Muiderberg, formerly within Muiden municipality. The cemetery was founded back in 1642 and later merged with a Polish Jewish cemetery.
Finally, Naarden was given city rights in 1300 and gradually developed into a fortified town with strong textile industry. It became rallying point for Allied bombers returning to England after raids on Germany due to its extraordinary shape.
The municipality of Gooise Meren is located in the province of North Holland, the Netherlands. Its population is of about 56,000 citizens and its area – close to 77 km2. The Eastern (Naarden area) and the Southern part (Bussum area) are in the Gooi region, while the Western (Muiden area) lies within the region of Vechtstreek. Finally, the Northern part of the Utrecht Hill Ridge, lake Naardermeer and artificial island Pampus also lie within its confines.
Town Hall

Brinklaan 35, 1404 EP Bussum

Gooise Meren, the Netherlands
The Dutch manufacturing company Stork B.V. has its headquarters in Naarden.
Museums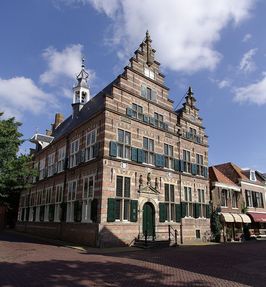 In the municipality of Gooise Meren you can visit the Comenius Museum, the Fortress Museum, the Libra Museum and the Muider Muizenfort, among others.
Comenius Museum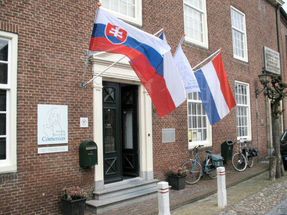 Quelle: comeniusmuseum.nl
The Comenius Museum is all about Czech scholar Jan Amos Comenius. The museum and the final resting place of Comenius (the mausoleum) are located in a former monastery in Naarden Vesting (Kloosterstraat 33).
Pampus fortress island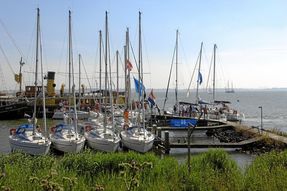 Quelle: pampus.nl
In 1887, Fort Island Pampus was built as part of the Defence Line of Amsterdam, with the purpose of defending the navigation channel. Nowadays it is a tourist attraction with excursions and events. From Muiden a ferry sails to the island.
Muiderslot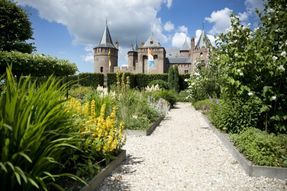 Quelle: Bas-Meeuws/ muiderslot.nl
The Muiderslot is a medieval castle that was built around 1280 under the direction of Count Floris V. In addition to tours of the ancient building, there is a herb garden where events are organized. The Waterschildpaviljoen was opened in 2012, hosting ever since exhibitions about the historically important role of Muiderslot in the defence of Holland.
Fortress Museum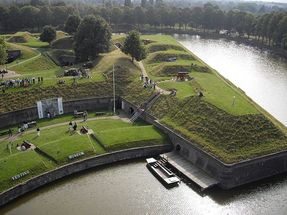 Quelle: vestingmuseum.nl
The Netherlands Fortress Museum has been in and on Bastion Turfpoort since 1995. The large collection and the annually changing exhibitions give a good picture of the history of fortification, the importance of the Fortress as a defence and life in the Fortress.