New Riga Government shows stronger commitment on tackling corruption
This became clear after a meeting between reps from the City Council and KNAB
Freitag, 20. November 2020, 20:30 Uhr
Tzvetozar Vincent Iolov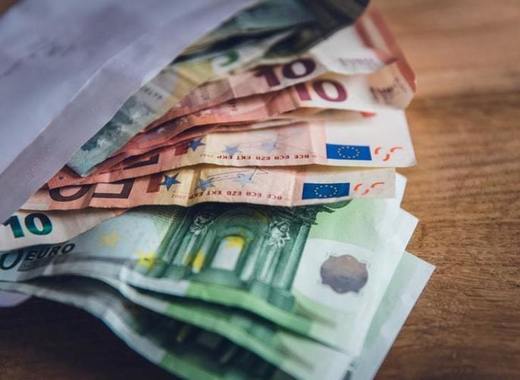 Yesterday, 19 November, the municipal website of the Latvian capital Riga reported that there had been an important meeting concerning the efforts against corruption at the highest circles of local government. The talks were attended by Linda Ozola, the Deputy Chairman of the Riga City Council (a Vice Mayor) and Jēkabs Straume, head of the national Corruption Prevention and Combating Bureau (KNAB).
The two parties discussed strategies and commitment to future and stronger cooperation with a view to eradicating malpractices of graft and conflict of interests among civil servants and politicians.
KNAB was established in 2002 to fight corruption in Latvia
Mrs Ozola, who also chairs the Security, Order and Corruption Prevention Committee in the local plenary, wanted to show the commitment of the new administration to bringing about more transparency in governance. Something that both sides agreed on was that the previous City Council had not been as forthcoming about this issue.
"Even before the elections, the leadership of the Riga City Council emphasized that we want a ruthless and quick, clear response to all cases of corruption that are identified, and the assistance of the KNAB will be very useful to us. Our current setting is less theory and plans, and more practical action," said Vice Mayor Ozola.
In more specific terms, the capital administration assured that Riga will join the so-called Construction Information System, being one of the few remaining municipalities to have stayed aside. This System is a digital platform that facilitates the informational exchange between participants in construction projects and maintains records and registers required for the construction process in order to have more transparency.
The KNAB chief promised that his institution is also bringing value to the partnership. He informed the Deputy Chairman about the development of a new competence called corruption risk analysis. This will make it possible to share valuable information with decision-making bodies, such as administrations and municipal management boards about the possible risks of corruption when dealing with other institutions and permit for preventative actions to counteract it.
TheMayor.EU steht gegen falsche Nachrichten und Desinformation. Wenn Sie online auf solche Texte und Materialien stoßen, kontaktieren Sie uns unter info@themayor.eu