No post-ski partying allowed as Austria introduces new coronavirus restrictions
New anti-covid measures imposed by the Austrian government might dash the hopes of those dreaming of a perfect ski holiday
Freitag, 25. September 2020, 11:30 Uhr
Anton Stoyanov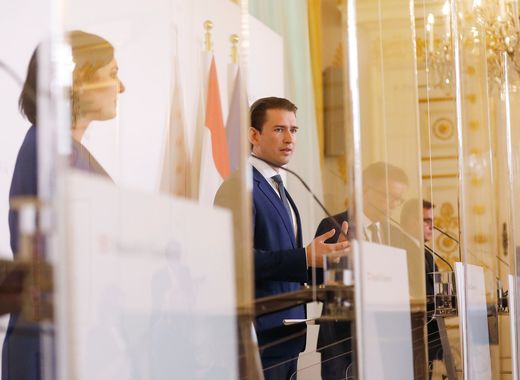 Quelle: Austrian Government
Winter tourism plays a vital role in Austria's economy – and the coronavirus pandemic has severely endangered its wellbeing. With confirmed cases on the rise and under the ominous shadow of the Ischgl outbreak in March (which heralded the cascade of events that ultimately led to the country's lockdown) the Austrian government has announced new measures aimed at curbing the spread of the virus – specifically in areas engaged with winter tourism activities.
Taking no chances
The measures announced by Austrian Chancellor Sebastian Kurz kicked into effect yesterday evening, Thursday 24 September and are targeted specifically toward high-tourism areas of the country and towards a very concrete manner in which ski tourism has been conducted – namely apres-ski parties.
After-skiing activities and parties are traditionally very popular during the winter tourism season in Austria but due to the nature of COVID-19, they are also extremely dangerous, creating conditions for the spread of the disease which might snowball into an imminent threat that would require a new lockdown.
Thus, the bans on such activities are the only sensible solution according to authorities. The states of Tyrol, Vorarlberg and Salzburg – some of the most popular regions of the country during winter, will also have a 10 PM curfew in force in order to limit the spread of the disease. At the same time, however, specific activities will not be banned. Instead, tourists will have to obey stringent rules and regulations – such as the wearing of masks in many places, including on lifts and will have to adhere to social distancing guidelines.
Naturally, however, the government expects such restrictions to lead to a substantial hit to the winter tourism industry. With tourism as a whole accounting for some 15% of Austrian GDP, authorities are eager to protect the branch and have announced numerous support schemes that should be able to keep it afloat during the coming months, despite the reduced influx of tourists and despite the measures that will lead to a reduction in revenue.
TheMayor.EU steht gegen falsche Nachrichten und Desinformation. Wenn Sie online auf solche Texte und Materialien stoßen, kontaktieren Sie uns unter info@themayor.eu