Tallinn to have an Olympic standards swimming pool
This is the perfect way for the city to foster local swimming talent
Montag, 30. September 2019, 13:45 Uhr
Anton Stoyanov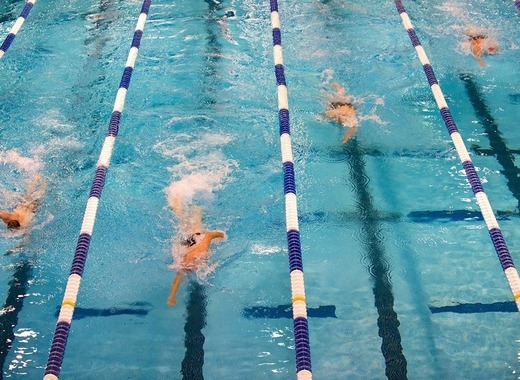 The City Council of the Estonian Capital of Tallinn just recently approved the plans for the construction of an Olympic standards swimming pool in the city. The new facility will be located in the Lasnamae district, right next to the Tondiraba Ice Hall. The plans envision for the municipality and the private sector to jointly complete the construction of the project.
According to the chairman of the Tallinn City Council, Tiit Terik, the plans for the creation of the swimming pool have been in the works for a few years now. The ultimate goal is to provide the perfect venue for up-and-coming swimming professionals, swimming competitions and the chance for swimming teams to practice in stellar conditions.
Following the decision of the legislative body of the Estonian capital, the local administration can finally launch a public procurement for the construction of the project. Whoever wins the competition in the end will be granted 50-year building rights to the venue. The winner will have to create a venue which meets the highest Olympic standards, containing at least two pools – a 50-meter one and another of 25 meters. The victorious contractor will also be tasked with creating a parking lot in the vicinity of the new swimming pool, able to service visitors, while the city of Tallinn will handle the expansion of the city's infrastructure to accommodate the new development.
TheMayor.EU steht gegen falsche Nachrichten und Desinformation. Wenn Sie online auf solche Texte und Materialien stoßen, kontaktieren Sie uns unter info@themayor.eu