Vienna heads to the polls
The incumbent mayor Michael Ludwig is expected to easily secure a 2nd term
Sonntag, 11. Oktober 2020, 10:00 Uhr
Anton Stoyanov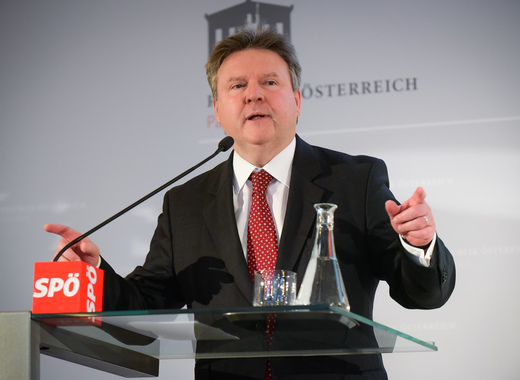 Quelle: Michael Ludwig by SPÖ Presse und Kommunikation on Wikipedia / CC BY-SA 2.0
Today citizens of Vienna will be heading to the polls in order to vote for members of their local government. The 2020 Viennese State Elections come in the midst turmoil caused by the coronavirus pandemic and follow months of political developments on the national level that are bound to reflect on local political preferences.
COVID-19 and Ibiza – two main factors contributing to political turmoil
The current administration of Vienna led by the SPÖ (The Social Democratic Party of Austria) and the Greens has been in power since 2015. In 2018, however, the then-mayor of Vienna, who had served in the post since 1994 Michael Häupl announced his resignation and was succeeded by Michael Ludwig.
Since then, the local government has tackled many issues that have been high on the list of priorities for locals – namely dealing with and tackling climate change, implementing smart city solutions and services and working towards the bettering of the quality of life of all citizens. These accomplishments, however, have been to an extent eclipsed by the successful handling of the COVID-19 pandemic and the implementations of many solutions meant to help businesses and locals stay afloat during the crisis.
Meanwhile, the opposition's camp went through an absolute dismantling, following the Ibiza scandal which caused the implosion of the far-right Freedom Party. Back in 2015, it managed to secure over 30% of the vote in the city, sucking the lifeblood from the centre-right People's Party (the party of the incumbent chancellor Sebastian Kurz). This time, however, polling suggests that the FPÖ will be lucky if it secures even 10% of the vote.
Smooth sailing for Michael Ludwig
The combination of the opposition's implosion and the government's excellent policies and handling of issues have secured the incumbent Michael Ludwig and his party a more-than-comfortable lead over his opponents.
Current polls give the social democrats a point lead of more than 20% over their main rivals – putting them at around 40%, compared to the People's Party's 20%. With the Greens polling at around 17%, the current governing coalition will have an easy time of continuing their joint work, making Vienna a fairer, greener and healthier city for all its citizens.
The ramifications of the vote, however, go even further. These results will also provide the SPÖ with a much-needed win – something that has become rare for social democratic parties across all of Europe, while the implosion of the far-right will send a clear signal to Europe's political centre that the populist tide can, in fact, be turned.
TheMayor.EU steht gegen falsche Nachrichten und Desinformation. Wenn Sie online auf solche Texte und Materialien stoßen, kontaktieren Sie uns unter info@themayor.eu