Antwerp
Antwerp, Bremen and Stockholm receive top mobility awards
The 16th CIVITAS awards were held yesterday in Graz
Three cities from the EU were awarded top mobility awards yesterday. At this year's edition of the CIVITAS Awards, Antwerp (Belgium), Bremen (Germany), Stockholm (Sweden), together with Vinnytsia (Ukraine) received Europe's most prestigious prizes for clean and green mobility.
The 17th edition of CIVITAS Forum held in Graz gathered highly renowned mobility experts for the 16th CIVITAS Awards ceremony. The competition is a perfect opportunity for towns and cities to showcase their best achievements in sustainable transport.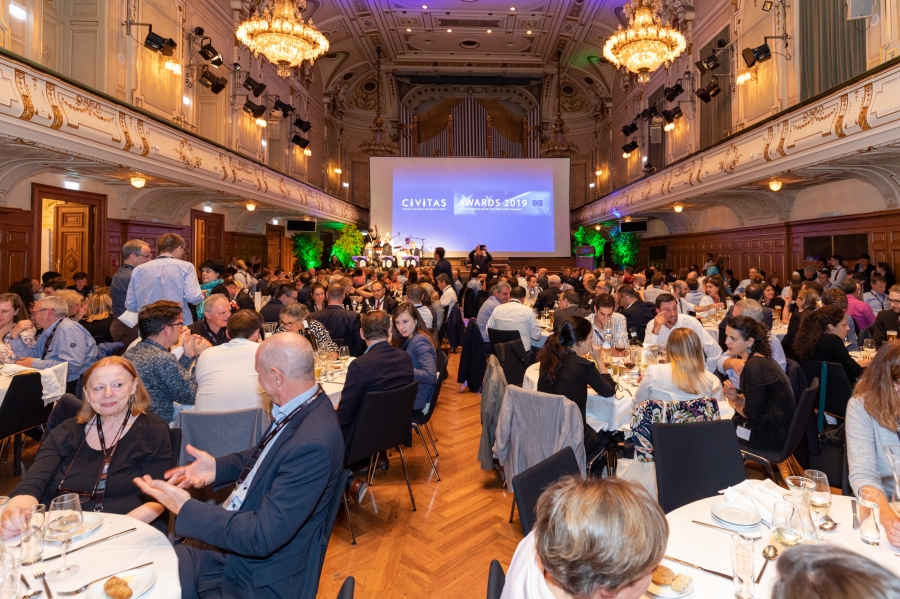 Atmosphere at the 17th CIVITAS Forum. Photo: Stadt Graz / Schiffer
Sustainable mobility and clean transport for future
The Belgian city of Antwerp was awarded in the category "Citizen and Stakeholder Engagement" in recognition of its public-private collaboration, smart use of data and progressive public communications. It was also noted that the local Smart Ways to Antwerp brand is a significant contributor to the development of innovative mobility solutions and a driving force behind behavioural change.
Stockholm, for its part, scored best in CIVITAS "Legacy" for its leap forward in the area of low and zero-emission vehicles, EV charging infrastructure, and safe walking and cycling paths for citizens, all part of the "clean mobility package". As Manager for Clean Vehicles in Stockholm Eva Sunnerstedt noted that the capital has been making efforts in reducing air pollution, cutting greenhouse gas emissions and enabling sustainable travel.
The third and final "Transformation" prize went to Bremen for the noticeable efforts it has been making in reducing the prevalence of cars through the promotion of car sharing services and car alternatives and the development and use of an integrated public transport network.
Namely, a decade ago the German city became the first in the world to launch a Car-Sharing action plan. Over the years, it has become a cycling-friendly city with more than 4000 safe bicycle parking spaces and a premium cycling routes network.
Finally, Vinnytsia triumphed in the "Bold Measure" category for the renovation of its tram technologies and their transformation into clean and efficient trolleybuses.
The winners were congratulated by Herald Ruijters, Director of DG for Mobility and Transport at the European Commission. He underlined that these examples show that the continent is a leader in sustainable mobility and clean transport.