Berlin's Olympic Stadium
Berlin Olympic Stadium lit up in rainbow colours in protest and solidarity
After Frankfurt and Cologne, Berlin joins Munich in solidarity against Hungarian controversial laws
After Frankfurt and Cologne, Berlin says it will illuminate its largest football stadium – the Olympiastadion, with rainbow colours during the football game between Germany and Hungary in Munich at 9 pm on Wednesday. Earlier this week UEFA shot down Munich Mayor Dieter Reiter's proposal to light the city's stadium in rainbow colours during the EURO 2020 match Germany vs. Hungary in solidarity with the LGBTQI+ community.
UEFA cannot protest the decision, as there are no EUR 2020 matches held on these stadiums that day.
The decision was easy
"We are happy to participate," Christoph Meyer, spokesman for the stadium's state-owned operator Olympiastadion GmbH, told the Berliner Zeitung, because of his organisation's long-term commitment to tolerance and human rights.
On Tuesday UEFA, the European football association prohibited the Munich venue to be lit up like this, because it would be a political statement. After all, the whole reason for this proposal is the highly controversial piece of legislation passed in Hungary just days ago banning the display and promotion of homosexuality to kids under the age of 18, one of the many measures targeting the LGBTQI+ community in recent years.
UEFA shot down the proposition because it goes against their protocol, namely, that it is an organization that cannot take sides in political issues.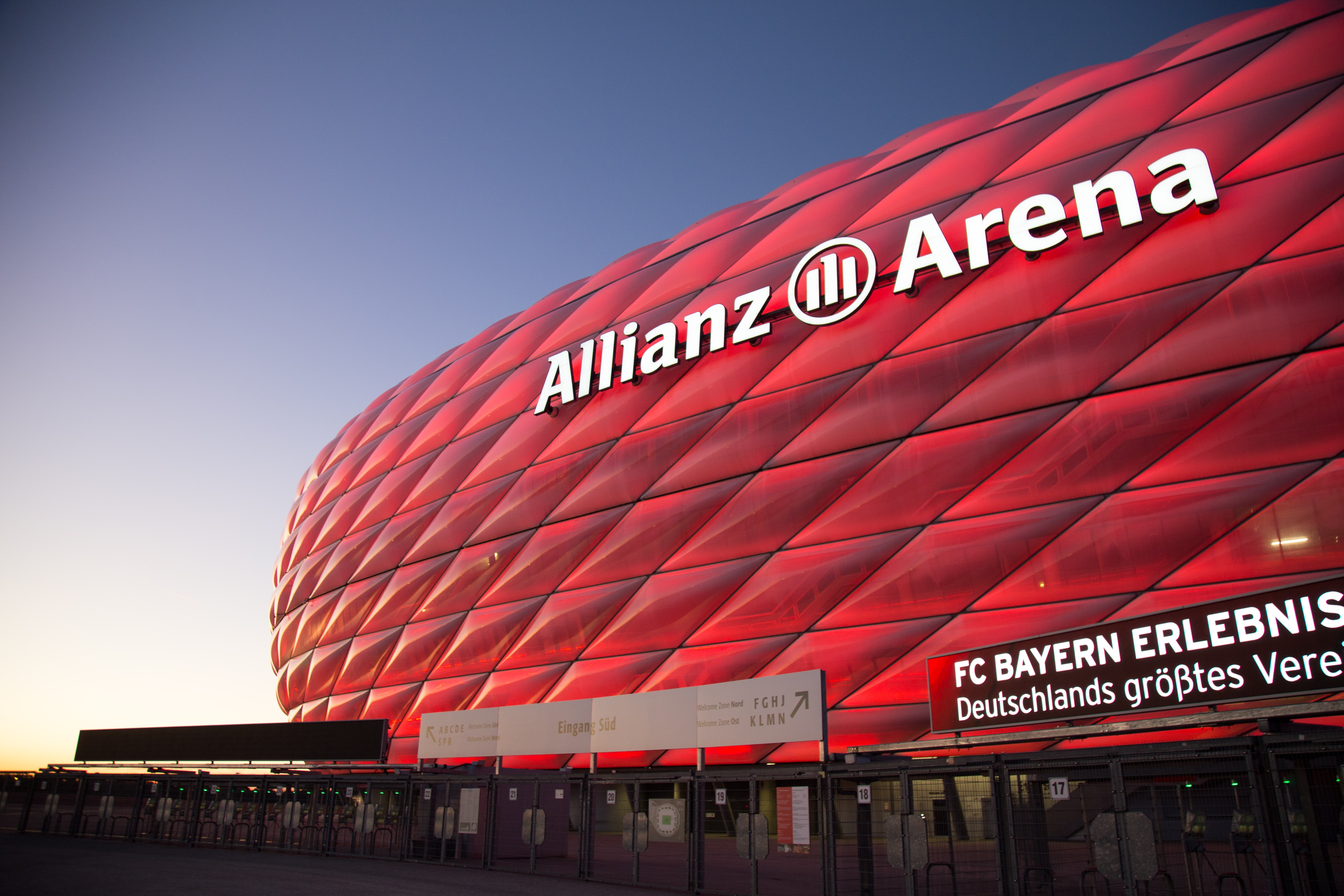 Allianz Arena in Munich, with an LED outer facade.
Munich's Mayor Reiter criticized UEFA for their attitude, being of the opinion that it prevents showing an example of tolerance and solidarity. He did not spare the German Football Association (DFB) from remarks either, as in his point of view they have failed to represent Germany's interests in UEFA.
Hungarian Foreign Minister Peter Szijjarto was thankful for UEFA's sensibility in refusing to play along to alleged political provocations.