Helsingborg in Sweden is one of the cities nominated for European Green Capital 2023
European Green Capital 2023 and European Green Leaf 2022: The finalists are here
The European Commission announced the role model cities in Europe
Ten cities have been shortlisted as the finalists for the European Green Capital 2023 and European Green Leaf 2022 awards. The winners will be announced on 9 September in Lahti, Finland which is the European Green Capital of 2021.
The initiative is organised by the European Commission and it aims to put the spotlight on these cities, attract global attention to their innovative practices, and boost their further development.
It is not just about the prestige - it is about the fight against climate change
Helsingborg (Sweden), Krakow (Poland), Sofia (Bulgaria) and Tallinn (Estonia), are the four finalists for the title of European Green Capital 2023.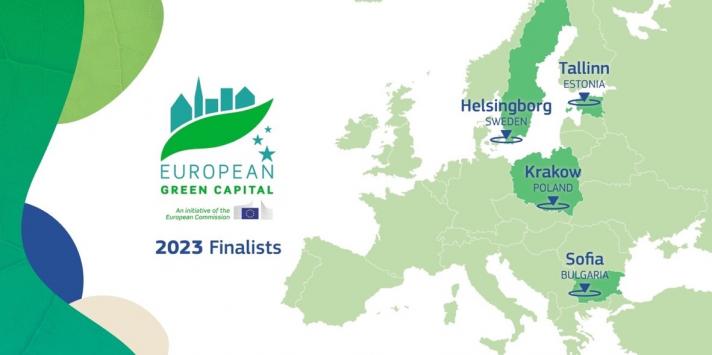 A map of the European Green Capital finalists, Source: The European Commission
Bistrița (Romania), Elsinore (Denmark), Gavà (Spain), Treviso (Italy), Valongo (Portugal) and Winterswijk (Netherlands) have been shortlisted for the title of European Green Leaf 2022. This contest is open to smaller cities and can nominate up to two joint award winners every year.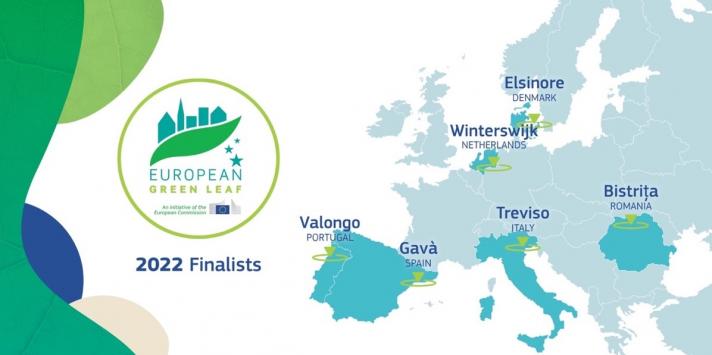 A map of the European Green Leaf finalists, Source: The European Commission
The European Green Capital award was established in 2010. It focuses on larger cities (over 100,000 inhabitants) and their sustainability practices. Some of the previous laureates include Stockholm, Copenhagen, Bristol and Lisbon.
On the other hand, The European Green Leaf Award was established in 2015, so that it can honour the environmental efforts of smaller (20,000 to 100,000 inhabitants) cities and a maximum of two can receive the award. Some of the laureates include Galway and Limerick in Ireland, Leuven in Belgium, and Gabrovo in Bulgaria.
The winners of both initiatives are chosen by a 12-person committee made up of independent urban sustainability experts.
The winner of the European Green Capital 2023 title will receive a grant of 600,000 euros and the winner(s) of the European Green Leaf 2022 title - 200,000 euros each.
The financial prizes are intended to be used as a contribution towards implementing measures to enhance the cities' environmental sustainability in the laureate year, as set out in the city's sustainability vision presented at the jury meeting.
The Commission emphasised that these cities should be treated as beacons of hope and role models for the rest of the union. Their perseverance and commitment to sustainability during these times of unprecedented health and financial tribulations can be considered exemplary.
Commissioner for the Environment, Oceans and Fisheries, Virginijus Sinkevičius, was quoted as saying in a press release for the occasion: "We all have a part to play but in particular our cities, who provide a home to 75% of the European population. European cities are taking the lead in making their urban environment better and healthier places to live. If they can do it, others can do it too."