Florence , Source: Pixabay
Free entry to the Civic Museums for residents of the Metropolitan City of Florence
As part of the initiative twenty free days a year
A new ministerial decree announced on 25 February 2019 an initiative called "I go to the museum" (Io vado al museo) to increase the number of free entry days and reduce the cost of entry for young people aged 18-25. Today, 7th of April 2019, Florence offers a rich program of visits and activities in the city museums. The special initiative "A safe palace" is dedicated to young people and adults, as well the classic visits to Palazzo Vecchio, Palazzo Medici Riccardi, Santa Maria Novella, Bardini Museum, Brancacci Capel and Romano Foundation.
The guided visits to the Bigallo Museum are also scheduled at 10am and 12am (Piazza San Giovanni 1, reservations required) and the guided tour, at 3.30pm, at the Museo della Misericordia (Piazza Duomo 19, reservation required).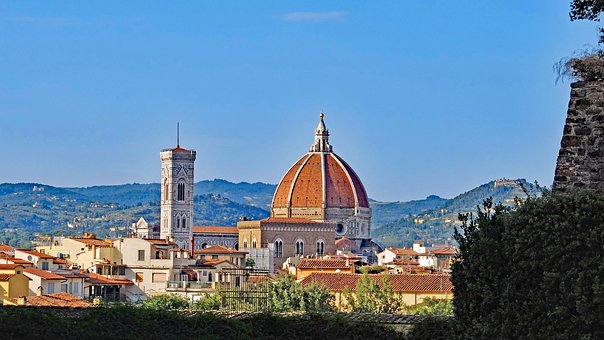 Free access to the Zeffirelli Museum from 10am to 6pm (Piazza San Firenze 5, reservations are not required).
There is no need to book a visit to the Florentine Civic Museums which have the following opening hours:
Museum of Palazzo Vecchio, 9 am-11pm
Arnolfo Tower, 9 am-9pm
Santa Maria Novella, 1 pm-5.30pm
Stefano Bardini Museum, 11 am-5pm
Brancacci Chapel, 1 pm-5pm
Salvatore Romano Foundation, 1 pm-5pm
Novecento Museum, 11-20 hours
Gino Bartali Cycling Museum, 10 am-4pm
Palazzo Medici-Riccardi, 9 am-7pm
Ticket offices close one hour before closing time.
Source: Florence Municipality