Blake and Mortimer mural in Brussels, Source: Ferran Cornellà on Wikipedia, CC BY-SA 3.0
Gallery: Two comic book legends in Brussels get 75th-anniversary mural and exhibition
The iconic duo of Blake and Mortimer is coming back to the streets of Brussels with a mural on the Comic Book Route
On 30 September, Brussels will celebrate the 75th anniversary of two of its most iconic heroes – Blake and Mortimer, with an exhibition at the Comic Art Museum. The exhibition is based around the first major work with the two characters – 'the Secret of the Swordfish' (Le Secret de l'Espadon) and it will run between 30 September 2021 and 16 April 2022.
Furthermore, the city inaugurated a mural of the two characters near Jacques Brel Square on 24 September. The mural was one of the first to be included in the Brussels Comic Book Route – a tour of the city celebrating its longstanding tradition in the art form. The mural has had to move twice now because the buildings it was initially placed on got demolished. Hopefully, the third time is the charm.
Edgar P. Jacobs and an enduring legacy
The duo's creator Edgar P. Jacobs started work in 1943 in the comic magazine 'Bravo !' and one of his very first series was called 'Le Rayon "U"', the first sci-fi comic made in Belgium. Later, he became part of the editorial staff in the Tintin newspaper and this is where he made his first major entry with Blake and Mortimer.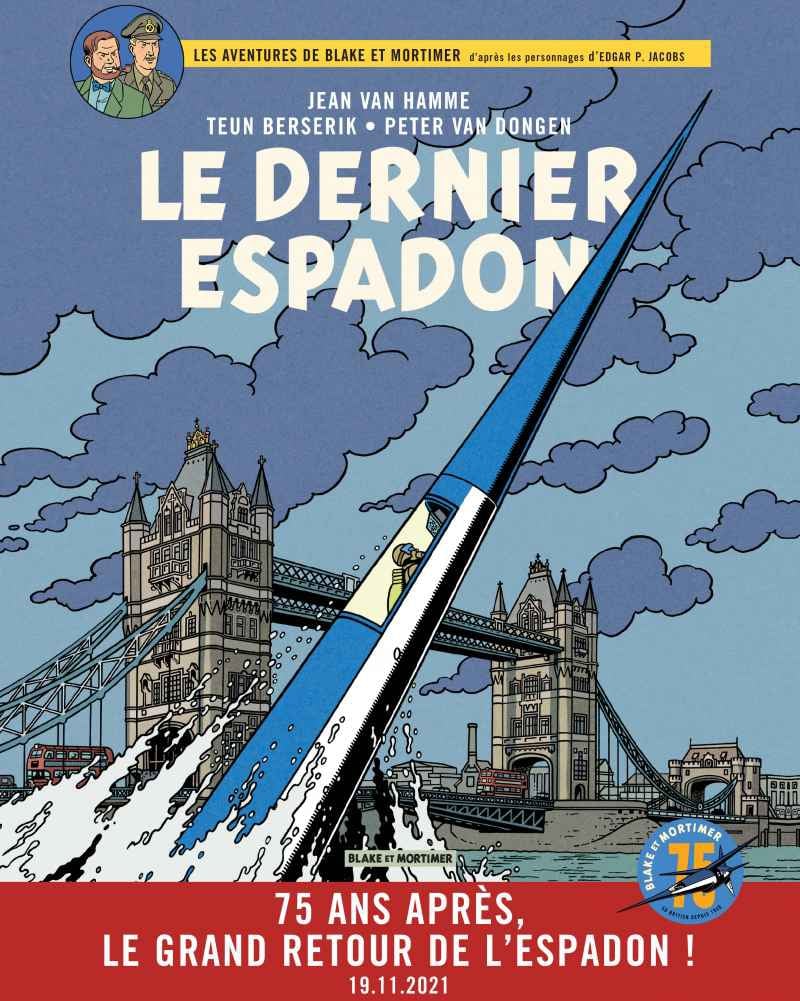 "The Last Swordfish" promotional poster for the exhibition,
Source: Dargaud on Facebook
The Secret of the Swordfish ran from September of 1946 to September of 1949 and focused on the two protagonists - leading British scientist Philip Mortimer and Captain Francis Blake of MI5, a stiff upper lip predecessor to Indiana Jones.
The story is set in an imagined Third World War scenario and it features gripping adventures combined with science fiction, archaeology and a constant battle between good and evil. It also focuses on subjects like climate change, the challenge of a globalised world and drone warfare.
The Secret of the Swordfish was released in its entirety in 1964 and it features more than 140 pages of unbridled action and intrigue, making it a precursor to the modern graphic novel. Furthermore, it helped lay the foundation of Belgium's comic tradition, combining detective stories and science fiction.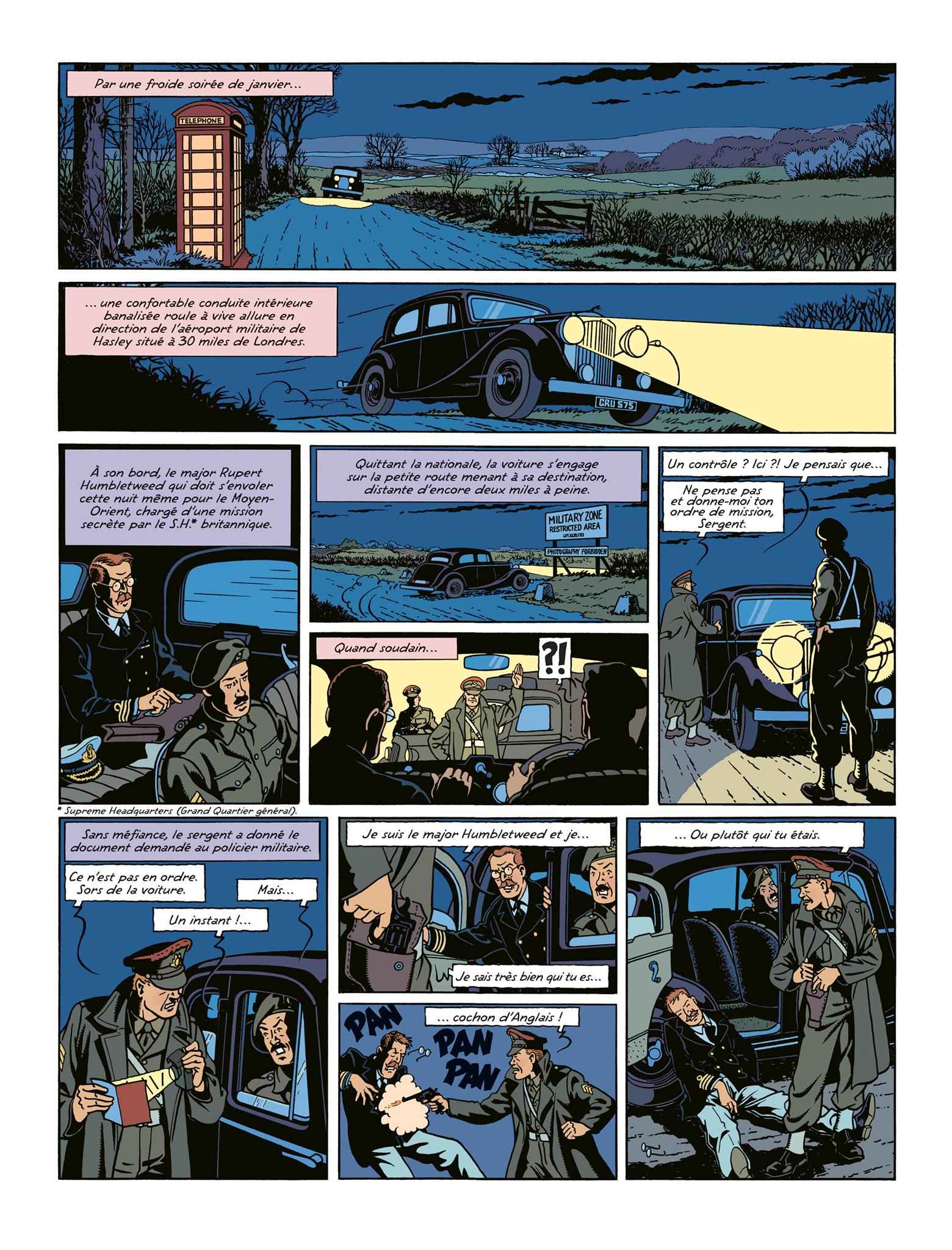 A panel from Blake and Mortimer, Source: Dargaud on Facebook
Edgar P. Jacobs passed away in 1982, however, Blake and Mortimer live on as his potent legacy, while next-generation cartoonists continue their stories.
Now, 75 years after the first story was published, the exhibition Le Secret de l'Espadon goes behind the scenes of this masterpiece and features plates, sketches, objects and an augmented reality system that will bring the iconic heroes to life.