B-boy Lilou performing during the shooting of the announcement clip of the Red Bull BC One World Final 2021 in Gdansk, Poland, Source: Little Shao / Red Bull Content Pool
Gdansk will become the world's breakdance capital in November
All eyes will be on the Polish city for the 18th Red Bull BC One World Final
This fall, Gdansk will welcome the largest and most prestigious one-on-one breakdance competition in the world. 16 b-boys and 16 b-girls will compete in the Polish city at the 18th Red Bull BC One World Final. The best break-dancers in the world for this year will be decided on 6 November 2021.
Earlier this week, Gdansk has announced that they have become an official partner and a host city to this year's finals of one of the most-awaited demonstrations of breakdance culture. Thousands of break-dancers compete throughout the year, in a total of 60 qualification events in 30 countries. As a result, the winners will arrive in Gdansk to give the best show they are capable of in an effort to win the Champion Belt.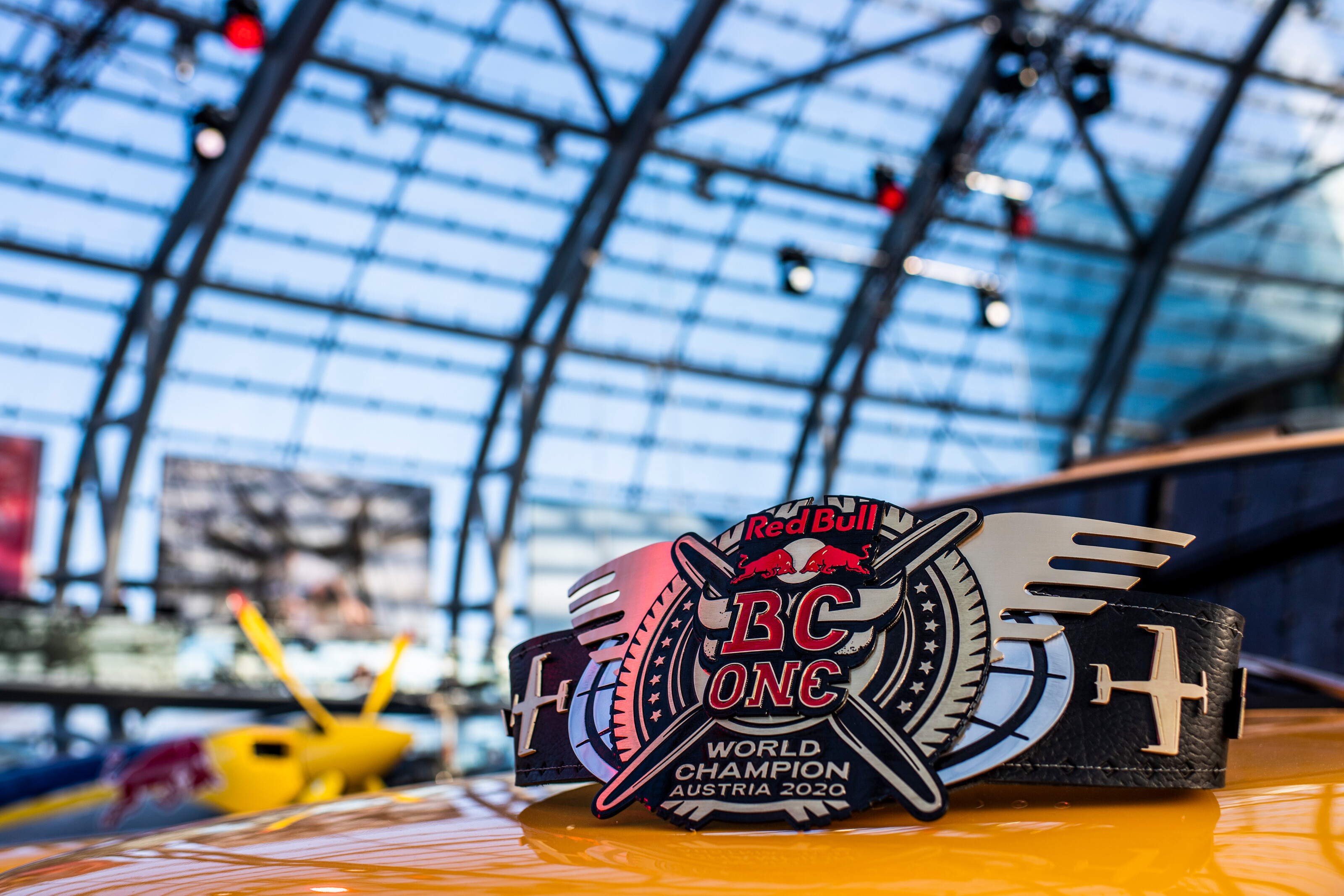 Red Bull Bc One World Final 2020 Champion Belt. Source: Little Shao / Red Bull Content Pool
What is breakdance?
Breakdance or breakdancing is a street dance, originating from the 1970s in the United States that quickly gained popularity in other places. Although the name reminds of the specific body movements it is recognized by, breaking was a slang term for "getting excited" at the time, hence the association. The name also refers to the sounds it is played with – the breakbeat.
Many would rather speak of breaking as a lifestyle, rather than a dance style alone. Those who practice it are break-dancers, breaking girls or boys, or shortly called b-boys or b-girls.
Breaking will debut at the 2024 Olympics in Paris, which is a testimony to its popularity and prominence, especially among the youth.
About Red Bull BC One World Final 2021 Gdansk
This year, Red Bull BC One World will see its 18th edition since 2004. Before Gdansk, 17 other cities have gladly accepted the responsibility of welcoming the finals. Among them - Salzburg, Austria (2020), Mumbai, India (2019), Zurich, Switzerland (2018).
"The world finals of BC One in Poland are a great place for me to exchange skills and present the Polish style. The Polish dance scene will be able to interact with participants from all over the world and thus also develop", comments b-boy Thomaz, winner of Red Bull BC One Cypher Poland 2016 and 2019, quoted on the city website. "This event will definitely draw attention to the local dance scene and help bring some new people to the international arena," he concluded.
More information on the event will appear on Red Bull's website as the event approaches.
Red Bull BC One World Final 2021 location revealed. Source: redbull.com