The park will cover an area of 60 acres
Greek municipality sets out to build largest park in the Mediterranean
The development of the "Urban Grove of Panorama Pallini" will cost EUR 1 million
In recent years, cities worldwide have become preoccupied with finding ways of becoming greener. While some have taken smaller measures, such as developing pocket parks in busy urban areas, others have made considerably large changes. Taking a case in point, the Greek Municipality of Pallini has now announced that it will soon build the largest and most modern park in the Mediterranean.
A project worth EUR 1 million
On Wednesday 20 October, the Mayor of Pallini Thanassis Zoutsos met with the Governor of Attica George Patoulis to sign the financing agreement for the "Urban Grove of Panorama Pallini". The total budget for the upcoming project is EUR 1 million, with the Attica Region supplying EUR 750,000.
According to the Greek municipality, the Urban Grove of Panorama Pallini will be the largest and most modern municipal park not only in Pallini but in the wider Mediterranean region. That is, it will cover an area of approximately 60 acres (242,811 square metres) and have kiosks, benches, fountains, and an outdoor gym.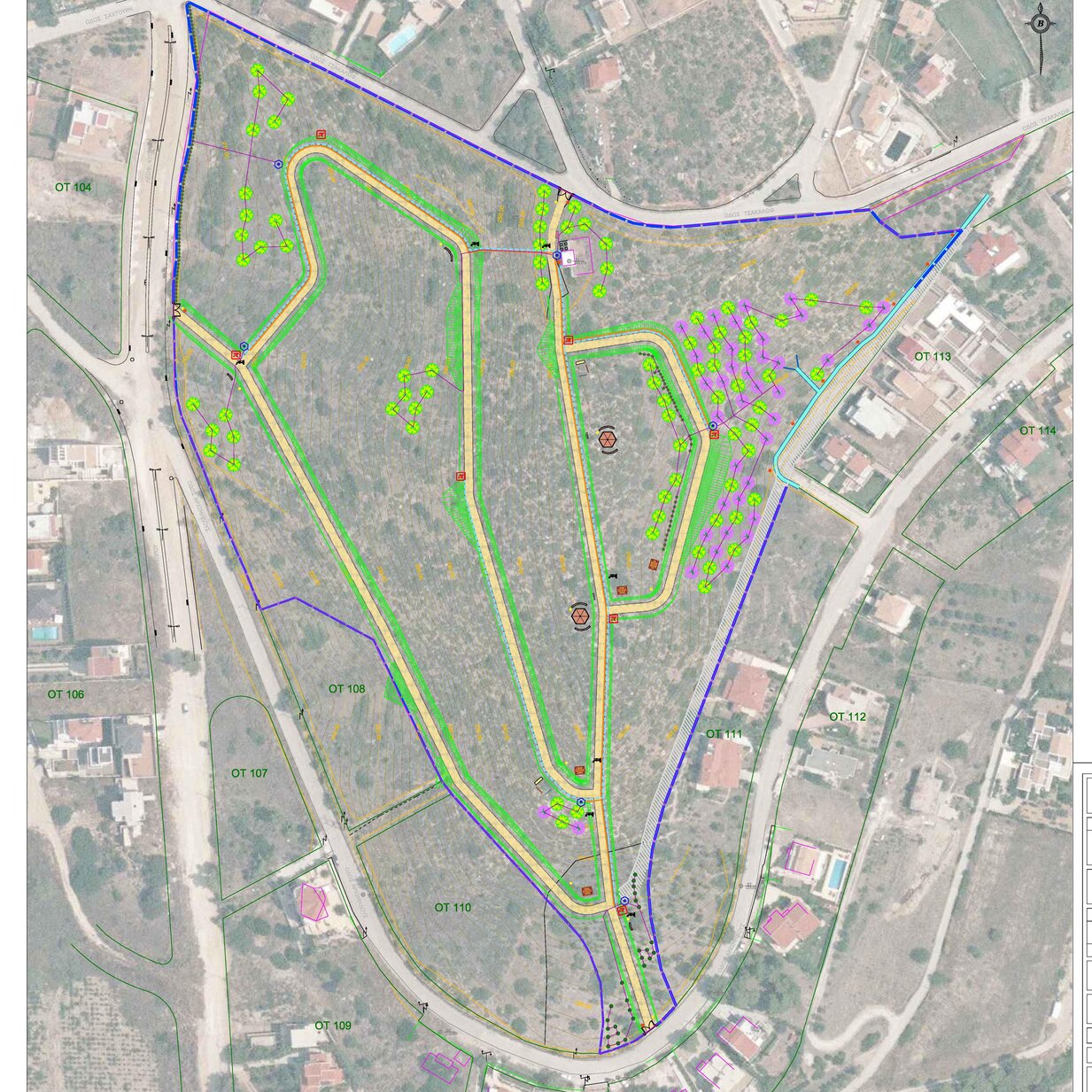 An outline of the park (Source: Municipality of Pallini)
Beyond this, the municipality highlights that the project can also be seen as one of the most important interventions of the reforestation and protection of Mount Pentelicus. Taking this further, the project envisions the planting of 1,000 trees and shrubs, among others.
Countless benefits
Large areas of greenery benefit the environment, economy, and citizens in multiple ways. Everybody knows that parks reduce urban heat, result in cleaner air, protect natural systems, and promote wellbeing; however, they often fail to spot how parks can affect other aspects of life.
Expanding on this, parks attract homebuyers, families with young children, and retirees. It follows then that they also enhance property values, increase municipal revenues, and benefit the economy.
Thus, by investing in the development of the largest and most modern municipal park in the Mediterranean, Pallini and the Region of Attica invest in the wellbeing of the environment, economy, and citizens.