Electric buses, Source: vitoria-gasteiz.org
Intelligent Electric Buses soon to run on the streets of Vitoria-Gasteiz
The electric buses are a collaboration between the local, provincial and regional governments
Representatives of the City Council of Vitoria-Gasteiz (Spain), the Basque Government and the Provincial Council of Álava visited last week the Irizar e-Mobility plant in Aduna, where the 13 vehicles of the Intelligent Electric Bus will be constructed. They also visited the city of Baiona, which has an electric bus system operating, that links Baiona, Angelu and Biarritz.
The Intelligent Electric Buses – an efficient public transport system
Last Thursday Alava Province representatives went to the Irizar e-Mobility plant in Aduna and inspected the progress made in the design and manufacture of various components of the buses that will circulate through Vitoria-Gasteiz starting next year. They also saw first prototype of the canopies that will be installed in the streets of the capital of Alava and suggested improvements in terms of accessibility and comfort.
The Intelligent Electric Buses is an efficient and high capacity public transport system that aims to better connect all neighbourhoods and promote sustainable and healthy mobility. It will serve the current line 2 of TUVISA through 13 state-of-the-art electric vehicles.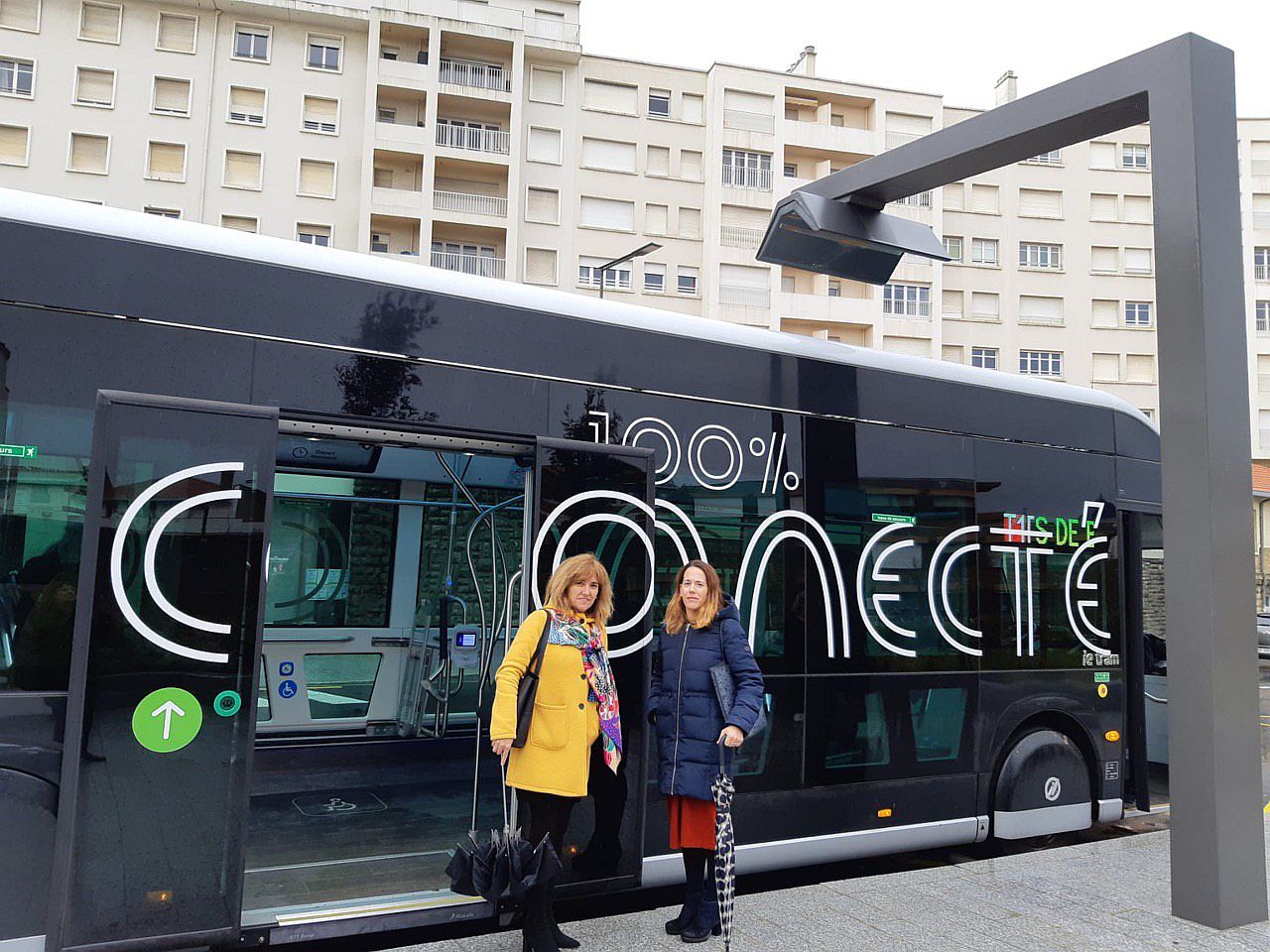 Representatives of Vitoria-Gasteiz Local Council visiting the production site
The testing of the new system began simultaneously in four points of the Basque city on September 2 as part of a 65-week period for the implementation of the project, infrastructure, supply, and commissioning and maintenance of the smart electric bus. To make it possible, the City of Vitoria-Gasteiz collaborates (providing 17.5% of the funding), with the Provincial Council of Alava (responsible for another 17.5%) and the Basque Government (65%), for an investment exceeding 40 million euros.
The Basque capital is walking with confidence the path towards sustainable and more efficient public transport. Earlier this year, the local government of Vitoria-Gasteiz has ordered 10 new hybrid buses.
Germany / Development
The minuscule test properties are meant to inaugurate an era of affordability
France / Politics and Reforms
He stated this during a visit to the island's capital Ajaccio
Italy / Milan / Development / Public Spaces
It's one of the several iconic arcade shopping centres of the Italian city
Lithuania / Vilnius / Culture and Tourism / Innovation and Research
Bringing lost music back from the oblivion of the past
Denmark / Aalborg / Energy efficiency / Innovation and Research
The authorities wanted to provide clean energy to cultural events and festivals
Bulgaria / Gabrovo / Kardjali / Kozloduy / Sofia / Stara Zagora / Troyan / Development / Green City / Smart City / Social City
Almost 140 000 people have cast their vote in the national contest for Mayor of the Year
Austria / Culture and Tourism / Public Spaces
The renovation process in the Austrian town of Braunau am Inn has begun today
Italy / Spain / Alicante / Rome / Mobility / Social City
They will affect ground and air transport, so it's better to be prepared in advance
Netherlands / Amsterdam / Mobility / Welfare and Health
The official date of implementation is 8 December, but the authorities are already setting up the change with targeted road signs
Austria / Culture and Tourism / Public Spaces
The renovation process in the Austrian town of Braunau am Inn has begun today
Italy / Spain / Alicante / Rome / Mobility / Social City
They will affect ground and air transport, so it's better to be prepared in advance
Netherlands / Amsterdam / Mobility / Welfare and Health
The official date of implementation is 8 December, but the authorities are already setting up the change with targeted road signs
New European Bauhaus
This one could be a real game-changer for our built environments and the way they look
Estonia / Tallinn / Green City / New European Bauhaus
The practical art objects are competing for one of the 2023 New European Bauhaus Prizes
New European Bauhaus
Cast your vote before 24 May and do your part in promoting the NEB values

Interviews / Read Twice
An interview with a member of the No Hate Speech Network team

Interviews
A talk with the first man to circumnavigate the globe with a solar plane, on whether sustainability can also be profitable

Interviews / Read Twice
An interview with the president of the European Federation of Journalists