Open
Italy to ease lockdown starting 4 May
The restrictions have put a major strain on the eurozone's third-largest economy
Italy will begin easing its lockdown restrictions starting from 4 May 2020, informed the country's Prime Minister Giuseppe Conte yesterday morning. The new measures for the gradual reopening following the lockdown imposed to fight the coronavirus pandemic will be announced before the end of this week.
In Italy the lockdown preventing people leaving their homes and closing most Italian businesses has been in place since 9 March. These restrictions have put a major strain on the eurozone's third-largest economy.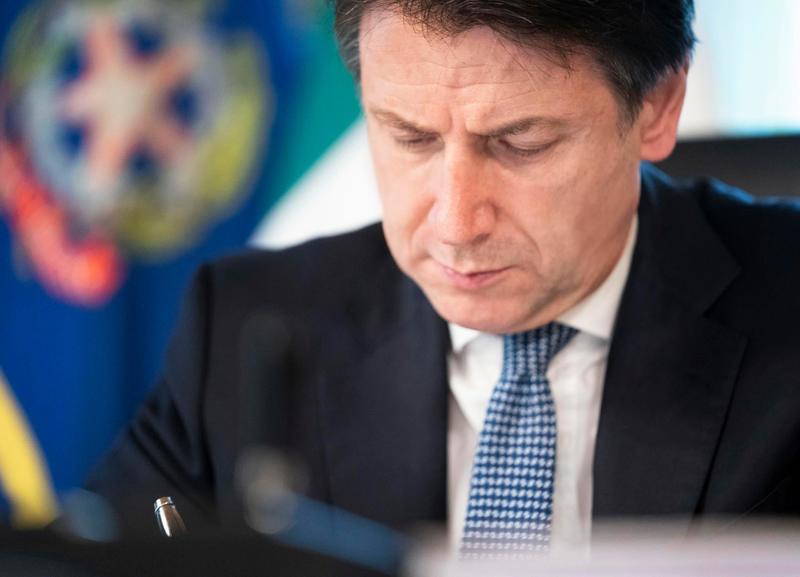 Italian Prime Minister signs another decree on the state of emergency. Photo by Facebook/Giuseppe Conte
"I wish I could say: let's reopen everything. Immediately. We start tomorrow morning ... but such a decision would be irresponsible. We must act on the basis of a national reopening plan, which however takes into account the territorial peculiarities," announced Conte in his Facebook profile.
The Italian government shuttered businesses not deemed essential to the supply chain on 22 March. As a result, the calls from different industries for the government to reallow some activities in order to prevent a huge economic catastrophe have been growing louder and louder.
In this regard, the Italian Treasury expects the economy to contract by around 8% in 2020 with the main reason being the negative impact of the nationwide restrictions.
The easing of the measures must take place on the basis of a well-structured plan
PM Conte underlined that the easing of restrictions would happen on the basis of a thorough study and scientific data and not to "satisfy individual companies or specific regions". He also assured that the government is aware of the risk of an increase in the contagion curve that might take place after the first steps in reopening the country are taken.
The future plan must ensure that companies will follow the necessary safety precautions at work. It will be taken into account that the reopening will generate a flow of workers who will have a negative impact on public transport. According to Conte the easing of the measures must take place on the basis of a well-structured and articulated plan.
This week, the number of new COVID-19 cases in Italy dropped to its lowest level in well over a month. However, Italy is still among the top three countries most severely affected by the coronavirus in Europe.