Jiří Svoboda, Source: City of České Budějovice
Jiří Svoboda: Město České Budějovice nebude šetřit na investicích. Chceme, aby firmy měly práci
Interview s Jiřím Svobodou, primátorem města České Budějovice
Ing. Jiří Svoboda je primátorem statutárního města České Budějovice od roku 2014. Vystudoval Vysokou školu strojní a elektrotechnickou v Plzni, kde získal titul inženýra. Poté pracoval jako operátor reaktoru v ČEZu, vedoucí oddělení PR a tiskový mluvčí Jaderné elektrárny Temelín a zastával také různé manažerské pozice v Českém rozhlase.
V tomto rozhovoru mimo jiné také hovoří o tom, jak se město zotavuje z pandemie Covid-19 a o významu rozvoje města jako "smart city".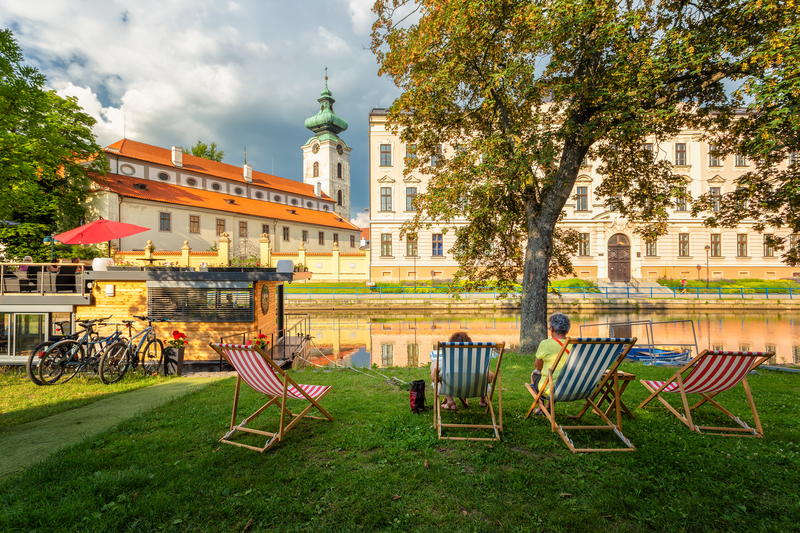 Jaká jsou vaše oblíbená místa? Co máte na svém městě nejraději?
Česká republika, Jižní Čechy, České Budějovice. A pak řeka Blanice a její okolí. Atmosféru, historii, příjemné prostředí, lidi, množství možností jak trávit volný čas, dobrou pověst, sportovní úspěchy, gastronomickou nabídku a pivo.
Na pořadu dne je rozvoj Českých Budějovic jako "smart city". Můžete nám říci něco o nejzajímavějších projektech v tomto směru, které byly realizovány nebo čekají na realizaci?
Pojem chytré město je jedním z témat, které v rámci strategického plánu přijalo město České Budějovice pro období 2017-2027. Já osobně tu chytrost spatřuji v tom, že by se mělo město ubírat směrem moderních kombinovaných řešení.
Pro nás je jedním ze stěžejních témat elektromobilita a pochopitelně i ekologie, nakládání s odpady. V rámci Jihočeského kraje je to pochopitelné, protože jižní Čechy jsou vyhlášené svou nádhernou přírodou, kterou by byla škoda zatěžovat emisemi z dopravy.
Koronavirová krize způsobila ztráty za stovky milionů českých korun. Jak tuto situaci zvládnete? Které plánované investice budou pokračovat a které budou odloženy? Očekáváte finanční pomoc zvenčí?
Dá se říct, že se nám dobré a odpovědné hospodaření v minulosti vyplatilo a nyní můžeme jen s malým omezením realizovat připravený investiční plán za 677 miliónů korun. Všechny letos plánované i započaté akce budou řádně dokončeny, pokud nám to epidemiologická situace či jiné nepředvídatelné okolnosti dovolí. Město ČB bude šetřit na provozních prostředcích, nikoliv v investicích. Chceme, aby firmy měly práci.
Nedávno se město rozhodlo prodat svůj podíl v Letišti České Budějovice. Co motivovalo k tomuto rozhodnutí a k čemu budou použity prostředky z tohoto prodeje?
Do určité doby bylo logické letiště podporovat, protože se očekával velký přínos projektu např. pro turistický ruch nebo pro některé firmy v regionu. Do provozu letiště vložilo město od r. 2005 desítky miliónů, ale původní očekávání se bohužel nenaplňovala.
Jako akcionář s 50% mělo město méně výhodnou pozici než druhý akcionář Jihočeský kraj, protože pozemky, na kterých leště stojí, patří výlučně Jihočeskému kraji, takže město nemohlo očekávat žádný zisk například z hospodářské činnosti spojené s využitím pozemků. Proto bylo pro město České Budějovice dále neúnosné, aby se náklady na provoz letiště z městského rozpočtu neustále zvyšovaly bez perspektivy jakékoliv návratnosti.
Myslím, že bude i pro druhého akcionáře – Jihočeský kraj výhodnější vyjednávat o budoucím strategickém partnerovi letiště z pozice 100% vlastníka. Výnos z prodeje bude použit na snížení propadu rozpočtu vzniklého z důvodu koronavirové krize.
Město představilo "participativní rozpočet" poprvé v dubnu. Jak obyvatelé přijali toto inovační opatření?
Občané Českých Budějovic dostali letos vůbec poprvé možnost aktivně se podílet prostřednictvím participativního rozpočtu na chodu i tváři našeho města. Mohli přihlásit své nápady či změny, které považují za přínosné, užitečné nebo jen prostě příjemné. Z celkového počtu 51 zaslaných projektů usuzuji, že občané považují tento projekt za zajímavý.
Vaše znovuzvolení do funkce primátora města v roce 2018 svědčí o podpoře vašich spoluobčanů. Co považujete za své dosavadní největší úspěchy a co ještě musíte udělat během současného období?
Nedomnívám se, že by znovuzvolení bylo nějakou mojí zásluhou. Je to vyjádření voličů k té práci, která byla odvedena (a to celým vedením města) v minulém volebním období a zřejmě voliči usoudili, že jsem udělal jen málo chyb. Za důležité považuji, že se podařilo zapojit veřejnost, firmy, školy všech stupňů, církev, kulturní obec, sportovce a další při přípravě a zpracování strategického plánu města, který máme schválený na období 2017 až 2027 a "jedeme" již třetím rokem podle něj.
Řešíme problémy a požadavky na kterých byla všeobecná shoda. V současném období bychom rádi, kromě jiného více pokročili v přípravě a realizaci "Zařízení pro energetické využití odpadu".
Existuje nějaký projekt nebo inovativní postup z vašeho města, o který byste se rád podělil s ostatními starosty v EU?
Obhájili jsme první pozici v soutěži Přívětivý úřad v rámci Jihočeského kraje. To svědčí o tom, že naší práci vnímáme jako službu občanům a využíváme dostupných prostředků ke zjednodušení a zrychlení vyřizování záležitostí obyvatel a firem ve městě.
Také v rámci elektromobility ve vazbě na městskou hromadnou dopravu jsme ušli kus cesty, zkušenosti v této oblasti jsme si vyměňovali na konferenci spolupořádané s norským velvyslanectvím v loňském roce.
Naše teplárna se vydala zelenou cestou a v dohledném horizontu opustíme spalování uhlí. Část tepla budeme odebírat z Jaderné elektrárny Temelín, část vyrobíme v "Zařízení pro energetické využití odpadu" a část spalováním dřevní štěpky a to za stabilních cen tepla v dlouhodobém horizontu.