The sunscreen dispensers have been distributed to 19 of Luxembourg's top holiday destinations , Source: Luxembourg Cancer Foundation
Luxembourg will fight skin cancer with UV-sensitive tattoos and free sunscreen dispensers
According to the Grand Duchy's Cancer Foundation, skin cancer is the leading type in the country
Recently, the Luxembourgish Cancer Foundation announced that they have made and distributed 43,000 temporary tattoos for kids, that would help them see when they are exposed to too much sun in the summer. The Foundation has also decided to continue its free sunscreen programme with dispensers scattered all across the Grand Duchy.
According to a statement by the Foundation, skin cancer is the leading type of cancer in the country and they attribute these results to a lack of understanding of the risk factors. Furthermore, there are also a number of outdoor jobs that expose people to the harsh summer heat – a definite risk factor, especially over time.
This especially includes construction workers, agricultural workers and seasonal workers. Working outdoors between 11 AM and 4 PM, coupled with having fairer skin and freckles, means people are more vulnerable to sunburns. Sunburns, on the other hand, can lead to an increased risk of cancer.
UV-sensitive tattoos
This year, Luxembourg's Cancer Foundation has distributed 43,000 temporary tattoos in primary schools. The tattoos feature an elephant, which when exposed to too much damaging UV rays, will change its colour.
This way, kids can see for themselves when it is time to get in the shade and put some sunscreen on. The move is partially motivated by the Foundation's stated goal of raising awareness of the harmful effects of sun exposure.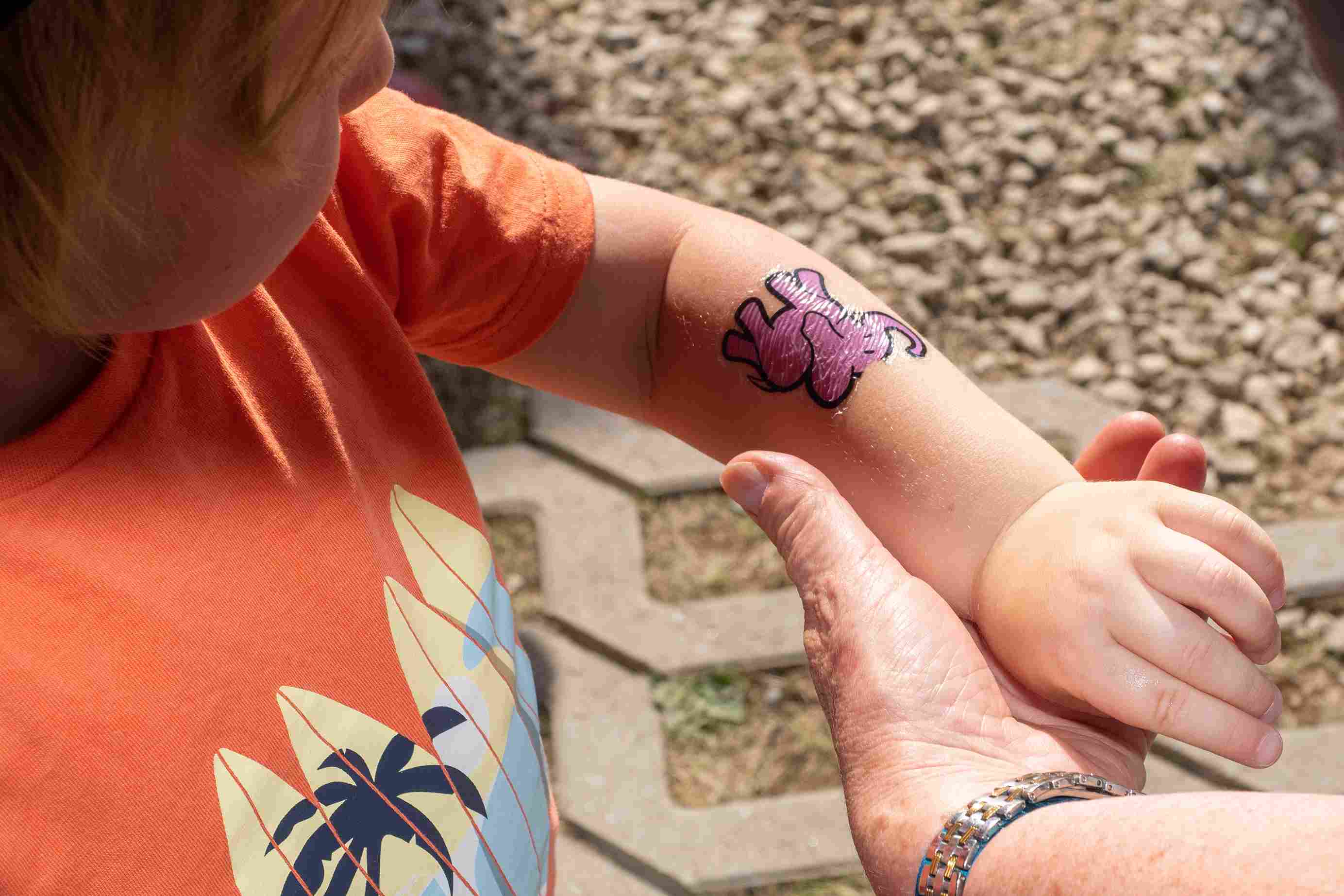 The temporary tattoos change colour when exposed to too much UV light,
Source: Luxembourg Cancer Foundation
Sunscreen dispensers around the country
To raise awareness even further, the Cancer Foundation will also continue its campaign from last year – the installation of 19 sunscreen dispensers around the country. The dispensers will allow citizens to get the sunscreen they need on the go, as Luxembourg seems to be headed towards a heatwave.
The dispensers will be available from today until September in Luxembourg City, Reimch, Differdange, Bettembourg and Weiswampach, the country's main holiday locations.
Belgium / Development
And it will also advise you on the right way to do this
Ireland / Growing City
Despite the good news, preliminary data from the national census reveals a dire shortage in the housing market that will not go away anytime soon
France / Development / Public Spaces
The innovative project received funding from the participatory budget in Lille, France
Malta / Green City / Innovation and Research
Abandoned fishing gear is one of the most dangerous threats to the marine environment, but also to divers and underwater heritage
Croatia / Digital transformation
The town of Makarska has recently launched a new mobile service, aiming to cut down on paper use and stimulate citizens to go contactless
Finland / Vantaa / Green City / Innovation and Research
The invention promises to be revolutionary as it can decouple food production from agriculture and its environmental impacts
Malta / Green City / Innovation and Research
Abandoned fishing gear is one of the most dangerous threats to the marine environment, but also to divers and underwater heritage
Italy / Culture and Tourism / Mobility
Trenitalia has announced that it wants to reduce the phenomenon of domestic animals being left behind alone while their owners go on holidays
Italy / Turin / Public Spaces / Social City
The property, together with others that have been confiscated, will be converted for social welfare uses
Italy / Culture and Tourism / Mobility
Trenitalia has announced that it wants to reduce the phenomenon of domestic animals being left behind alone while their owners go on holidays
Italy / Turin / Public Spaces / Social City
The property, together with others that have been confiscated, will be converted for social welfare uses
Portugal / Braga / Education and Sport / Green City
The city also led awareness-raising actions to show the impressionable youths how circularity is created first-hand
New European Bauhaus
These will be spread across 11 EU countries and will serve to support the EU Missions
New European Bauhaus
The European Commission has accepted to develop the idea
Portugal / Matosinhos / Interviews / New European Bauhaus
An interview about AYR, one of the 2021 New European Bauhaus Prize winners

Portugal / Matosinhos / Interviews
A conversation with the Mayor of Matosinhos, Portugal's first UN Resilience Hub

Interviews
An interview with Nigel Jollands and Sue Goeransson from the European Bank for Reconstruction and Development

Greece / Athens / Interviews / Welfare and Health
An interview with the President of the City of Athens Reception & Solidarity Centre