Padua, Source: Pixabay
Padua will develop a new system of sustainable, flexible and intelligent local transport
Through an application passengers can specify their mobility needs
The Municipality of Padua will be near to Next future transportation to develop a new system of local public transport, sustainable, flexible, intelligent and adaptable to the needs of the city. The Administration has decided to invest in the innovative modular system developed by the Paduan start-up, which is already carrying out a project in Dubai for the mobility of Expo 2020, with the aim of putting two vehicles on the road from the end of 2019 for the highly innovative public service.
"We have been following the Next project for a long time and we have decided to support the development of a system with great potential - explains Deputy Mayor Arturo Lorenzoni - We are sure that the means that are developing in collaboration with Paradigma exponential hub, are able to provide adequate answers to the mobility needs of our city and we are particularly pleased to be able to support an excellence born in the area that is already enjoying international appreciation. The Administration support is aimed at favoring the modules construction phase in Padua, an important goal for us. In the centenary year since the death of Enrico Bernardi, the inventor of the first petrol-powered car, with this fundamental step we aim to position Padua at the center of an ambitious project on the future of sustainable mobility. The Municipality wants to be close to this project: Next undoubtedly represents a real and innovative perspective for the development of sustainable mobility".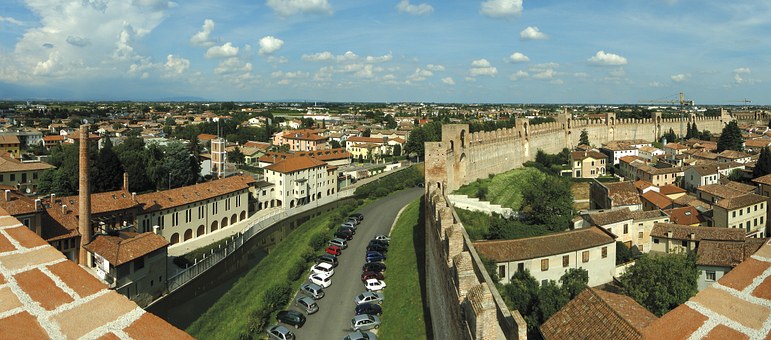 "Padova is the city of the first car, built by Bernardi, which has effectively opened up to the era of private car transport - reiterates Antonio Guadagnino, CEO of Paradigma - In the wake of history we are pleased that Padua can represent the next step for a real change of paradigm towards sustainable mobility".
Next vehicles are electric, therefore low environmental impact, and modular. Passengers through an application can specify their mobility needs and the service can therefore be adapted in real time to requests.
"Next represents for Padua a solution for mobility in support of the lines of power of the LPT, an essential component of what is called Maas - mobility as a service, the basis of modern sustainable mobility strategies - concludes Lorenzoni - It is about connections that can be particularly effective on specific axes, integrating with the more traditional solutions to create a coherent system whose development possibilities are different and particularly interesting".
Source: Padua Municipality