Krzysztof Żuk & Monika Lipińska presenting the life-saving wristband, Source: City of Lublin
SOS for Seniors - life-monitoring wristbands given away in Lublin
The simple device can have a huge impact in the life of the elderly
A pilot social care program is being launched in Lublin. The city will supply and provide a service with a GPS tracking device offering constant help via 24/7 Telecare Centre. The project covers 400 seniors and dependent persons.
Each wristband has an individual, unique number and is equipped with a button for direct connection to the Telecare Centre. It can also receive incoming calls, measure heart rate, it can detect if the person has fallen or has removed it. It also has a GPS locator covering the entire territory of the city and battery-level display.
"This is the first such a project in our city. The initiative is a part of the "Lublin Zone 60+", which is being implemented in Lublin. The main goal is to improve seniors' quality of life. We want to help older people stay as safe as possible at home, by using modern information and communication technologies. This understanding of care for dependent and older persons is a part of our social policy - says Krzysztof Żuk, Mayor of the City of Lublin.
Monika Lipińska, Deputy Mayor for Social Affairs also praised the life-saving band: "It gives a sense of security to both the senior and his loved ones who do not stay with them every day. It allows not only to monitor basic life activities and alarm events, fall or leaving a safe location, but also gives a senior the opportunity to communicate with Telecare Centre."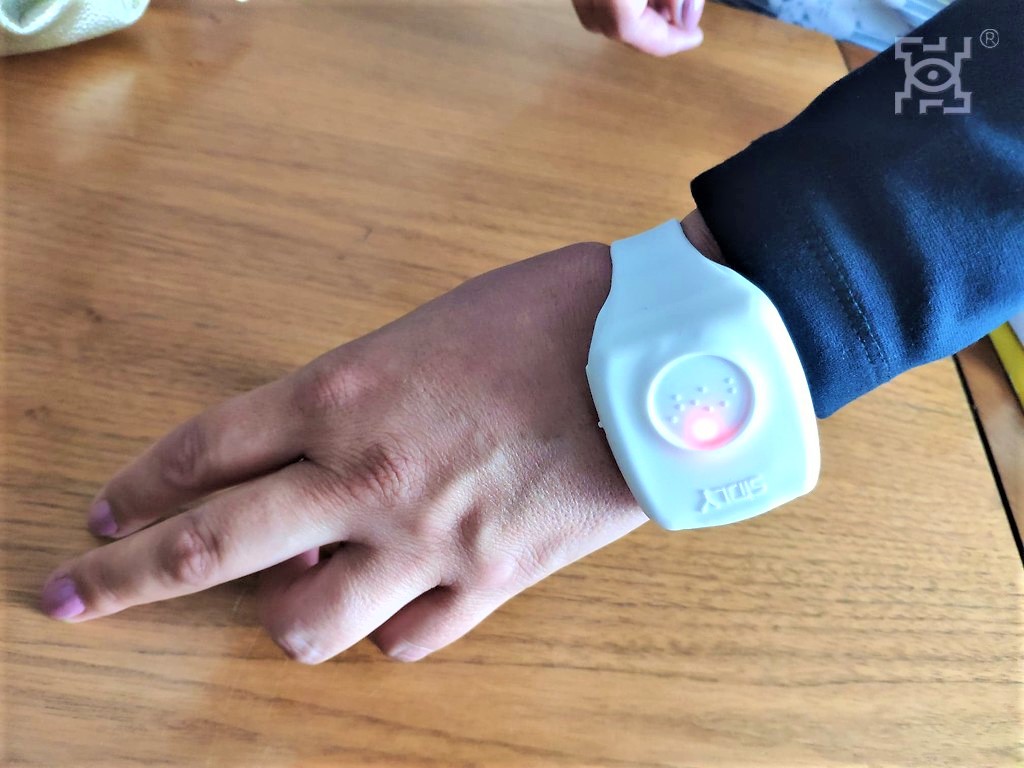 Photo: City of Lublin
Every citizen in need of such band can apply and receive one. It is managed through the official website of the Polish city.
The purchase of the wristbands and providing a monitoring system will be funded by the European Union as part of a project approved under the Regional Operational Program of the Lubelskie Voivodeship for the years 2014-2020.
Ireland / Development / Digital transformation
The government's new Living Islands Policy wants to reinvigorate offshore communities
Netherlands / Amsterdam / Development / Green City
The five islands have a combined area of more than 700 square metres
Croatia / Zagreb / Development / Energy efficiency
A new project calls for photovoltaics, charging stations and energy-efficiency renovations
Ireland / Development / Digital transformation
The government's new Living Islands Policy wants to reinvigorate offshore communities
Austria / Salzburg / Digital transformation / Education and Sport
It will show all open-air sports facilities in the city, plus 12 running routes
Lithuania / Digital transformation / Innovation and Research
The Baltic country prepares to respond to rising air traffic and to futureproof the sector
Spain / Madrid / Mobility
Locally designed, a prototype will be created next year so that the residents of the city can have their say as well
Spain / Mobility / Social City
The special offer popularizing railway journeys among the 18-30 age group will be available until 15 September
Belgium / Brussels / Mobility / Welfare and Health
The camera and goggles system helps patients to receive emergency specialised care, while they are still en route to the hospital
Spain / Mobility / Social City
The special offer popularizing railway journeys among the 18-30 age group will be available until 15 September
Italy / Florence / Culture and Tourism / Social City
In fact, in the UNESCO-protected old town priority will be given to long-term tenants
Belgium / Brussels / Mobility / Welfare and Health
The camera and goggles system helps patients to receive emergency specialised care, while they are still en route to the hospital
Estonia / Tallinn / Green City / New European Bauhaus
The practical art objects are competing for one of the 2023 New European Bauhaus Prizes
New European Bauhaus
Cast your vote before 24 May and do your part in promoting the NEB values
New European Bauhaus
The new itineraries are part of the DiscoverEU programme, which lets 18-year-olds travel by train between important European sites

Interviews / Read Twice
An interview with the president of the European Federation of Journalists

Interviews
A talk with the head of Mission Zero Academy on the benefits for municipalities if they go the zero waste way

Romania / Cluj-Napoca / Digital transformation / Interviews / Politics and Reforms
A talk with Nicolae Urs, one of the key figures behind the city's new data platforms and online services strategy