Фестивал на рибата , Source: Kozloduy Municipality
The Bulgarian city of Kozloduy invites you to a Fish Festival
This Saturday many competitions, eco initiatives and a folklore programme await visitors
The third edition of the Fish Festival will be held on Saturday, 29 June at Botev Park in the Bulgarian city of Kozloduy, the municipality announced in a special press release for TheMayor.EU. The event starts at 6.00 am with a fishing contest on the bank of the Danube River. Fishermen can come to the spot without pre-registration. For the cooks, again there will be a home-made fish dish contest. Anyone wishing to join can bring their prepared meals at 11:00 for the start of the competition. The famous chef Ivan Zvezdev will be the juror of the event and all guests will be able to taste his culinary masterpieces around noon.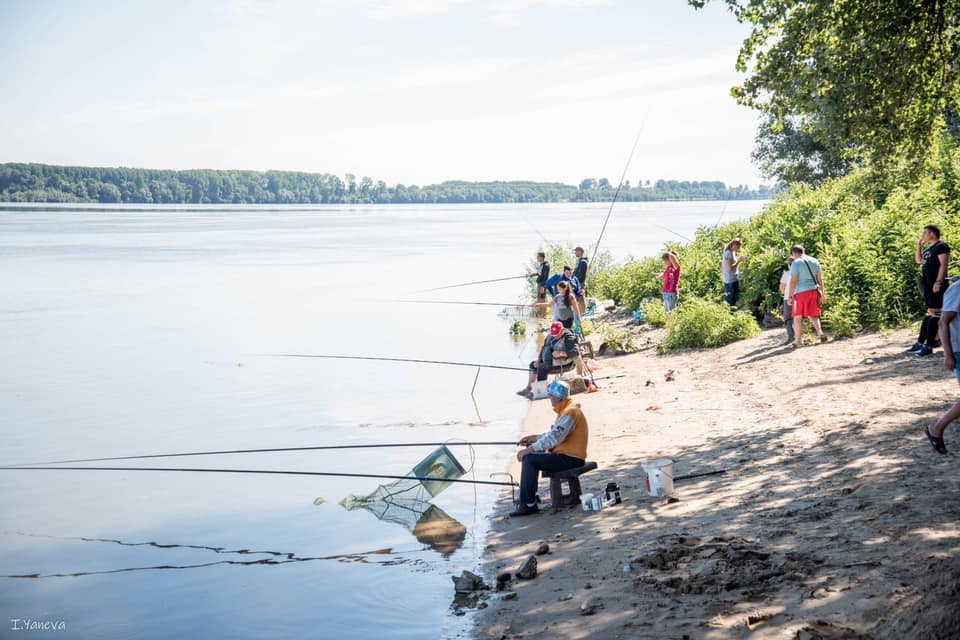 Local retirement clubs tok part in the process of organizing the event and will prepare tasting portions of fried and baked fish. Children will have the opportunity to arrange a huge colourful river with their drawings that will beautify Botev Park. Kozloduy Municipality has traditionally prepared intriguing gifts for the participants as well as a very special programme. Christiana Luizo, Hristo Kosashki, Ana-Maria, Professor Ilia Iliev will entertain Kozloduy residents and guests. The final concert of the event will be performed by Serbian singer Vesna. The host of the proceedings will be the TV presenter of "Family Wars". The Fish Festival is held on the occasion of International Danube Day - 29 June and World Fishing Day - 27 June.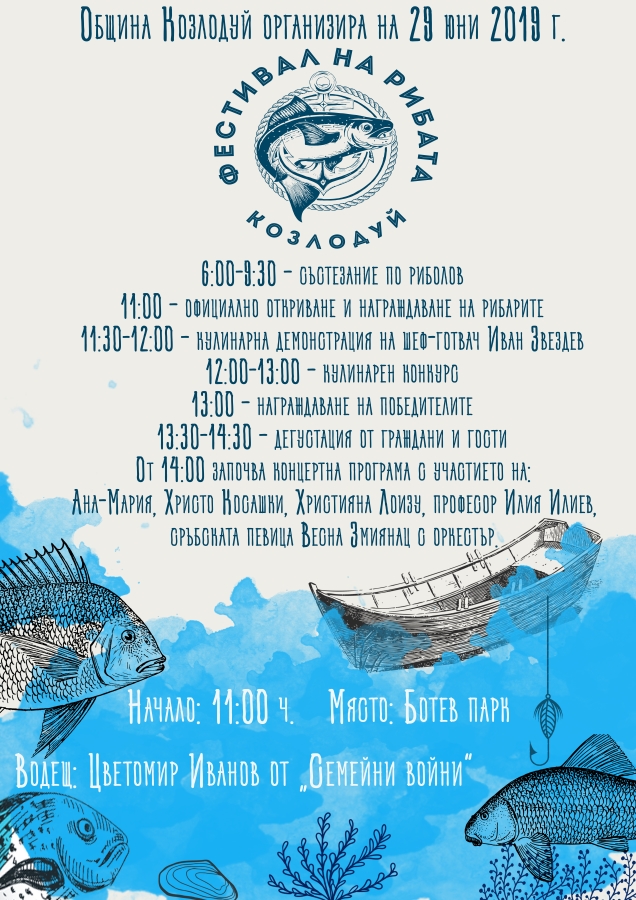 On Friday, 28 June, an accompanying programme will be held with the assistance of the Basin Directorate, Pleven. The Danube coast will be cleaned, landscapes in Botev Park will be beautified. The initiative will also feature employees of Kozloduy Municipality.