Venice
The whole of Italy is "red zone"
The Italian government extends the measures to all regions until 3 April, starting from 10 March
"All of Italy will be a protected area. I am about to sign a measure that we can summarize with the expression "I am staying at home". Italian Prime Minister Giuseppe Conte made this announcement yesterday evening.
Under the new regime, there are no longer any distinctions in red or yellow areas. The Italian government extends the measures already active in Lombardy and in 14 other provinces related to the Coronavirus emergency, to all regions, starting from today, 10 March, until 3 April 2020.
The new measures prohibit movement except for work or serious family or health needs. The new Decree, consisting of only two articles, introduces two new features:
"All forms of gathering of people in public places are prohibited throughout the whole country".
"Sports events and competitions of all kinds and disciplines are suspended, in public or private places".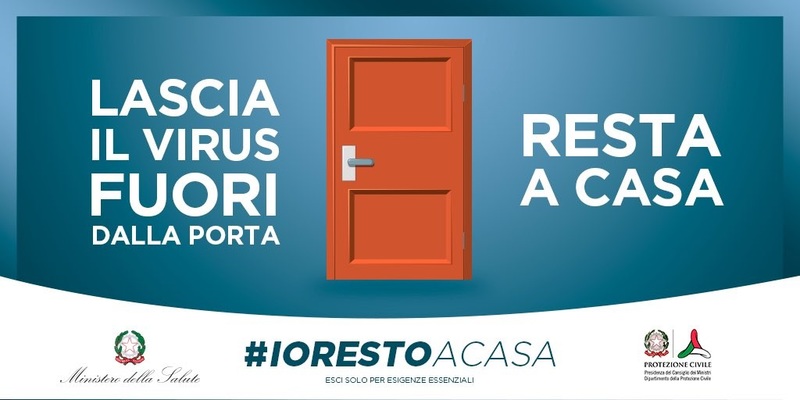 "I am staying at home"
No schools and universities until 3 April
The suspension of educational activities at schools and universities is extended over the entire peninsula including the islands.
Furthermore, there is a ban on gatherings outdoors and in places open to the public. Meanwhile, there is no limitation on the use of public transport, in order to ensure the continuity of production and allow people to go to work.
All the measures, provoked by the relentless advance of the coronavirus across Italy, are contained in a Decree that will go to the Official Journal tonight.
The drastic measures have been met with unanimous approval by all political forces. All mayors and politicians used their social media profiles to call on people to avoid traveling and work from home. The aim is to contain the spread of the infection.
Any mayor's ordinances on the coronavirus outbreak that prove inconsistent with the government measures have been declared unlawful.