Plants are making buildings in Vienna cooler, Source: City of Vienna
Vienna is fighting climate change with green façades
A government program is inviting birds and wild bees back into the city
The City of Vienna is promoting a greening initiative for façade, roof and courtyard installations, aiming for a cooler, CO2 trapping, biodiverse cityscape to fight climate change. On 10 July, they published the guidelines for the application process for the municipal funding program, which is open to everyone.
One of the types of façade greening they are promoting is the all-in-one module called BeRTA equipped with everything needed for its installation on an existing building.
To put it simply – more plants make the city cooler
One of the great benefits of an abundance of greenery on a façade is that it makes the area significantly cooler, preventing the formation of heat islands. These are parts of the urban landscape that experience higher temperatures than outlying areas, due to buildings and roads absorbing and re-emitting the sun's heat more than natural features, such as trees and water, do.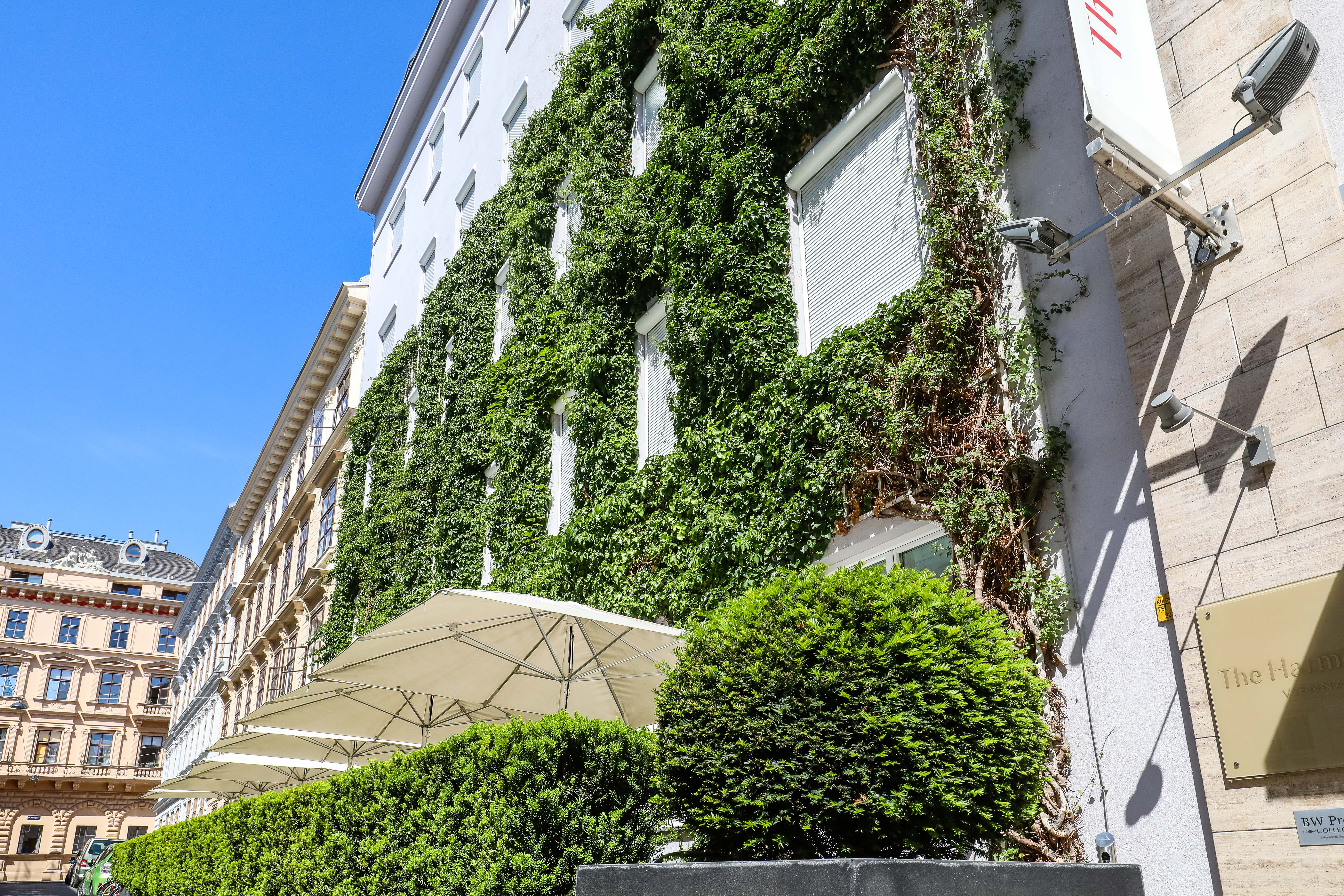 Green facades in the city can lower perceived temperatures in the city by up to 13°C,
Source: City of Vienna
The city is offering funding for green installations, as well as consultation on what type is best suited for the building, as well as what kind of maintenance it requires. Green roofs are funded with up to 20,200 euros, street-side façade greening with up to 5,200 euros and courtyard greening with up to 3,200 euros.
The prerequisites for funding the greening include the consent of the owners or community, a cost estimate and invoices for the greening measure. There must also be no other funding from the EU, state or federal government for the same project. The funding also includes fee-based consulting services for the project.
TheMayor.EU covered a similar project in Vienna where a whole district was built with green façades and roofs in mind, however, this program is aimed primarily at existing buildings.
There are a number of options for buildings, depending on their conditions, such as floor installations or ground-based systems without climbing aids. There is also a façade-based installation, complete with a special irrigation system, or a roof garden ranging from moss or sedum-based greening to flower beds and different biotopes.
One of the installations is called the BeRTA (Begrünung, Rankhilfe, Trog und All-in-One), an all-purpose unit providing up to 8m2 of greenery. There are currently eight locations in Vienna-Favoriten, where interested parties can view prototypes of this model in action.
According to climate forecasts, this summer in Vienna will have up to 100 hot days with temperatures above 30°C. Structure greening such as the BeRTA will help to lower the perceived temperatures on hot days by up to 13°C - a major help in the fight against the climate crisis.
A vertical forest with birds, butterflies and bees
In the densely built-up urban areas, green facades can have major benefits for the microclimate and they are also a pleasant change for the eye and the soul. They cool the air, evaporate water and provide habitat and source of food for insects and birds.
Wisteria and wild vine plants provide nesting places for birds, while wild bees and butterflies buzz around the late ivy blossoms in autumn. This is a benefit for the biodiversity in the city but also for the residents, who can observe the life this vertical forest creates.
Climate Councilor Jürgen Czernohorszky was quoted in a press release, as saying: "Greening buildings are not just a beautiful sight, they are also an effective measure against overheating in the city in summer. The plants have an insulating effect and bind dust and CO2".