The Albertina museum
Viennese museums strip on OnlyFans amid social media censorship
The OnlyFans page will display works of art celebrating the human body by world-famous painters
Four Viennese museums recently announced that part of their digital presence will be leaving conventional social media like Facebook for a more open-minded platform, OnlyFans. The move is part of a PR stunt organised by the Viennese Tourist Board titled 'Vienna strips on OnlyFans'. The campaign also aims to highlight an important and contemporary question – the freedom of art in the digital age.
The question of censorship in the digital age
The museums taking part in the action are the Albertina, the Leopold Museum, the Museum of Art History and the Museum of Natural History, while the OnlyFans page features works by Egon Schiele, Richard Gerstl and Koloman Moser, all of them showing a lot of skin.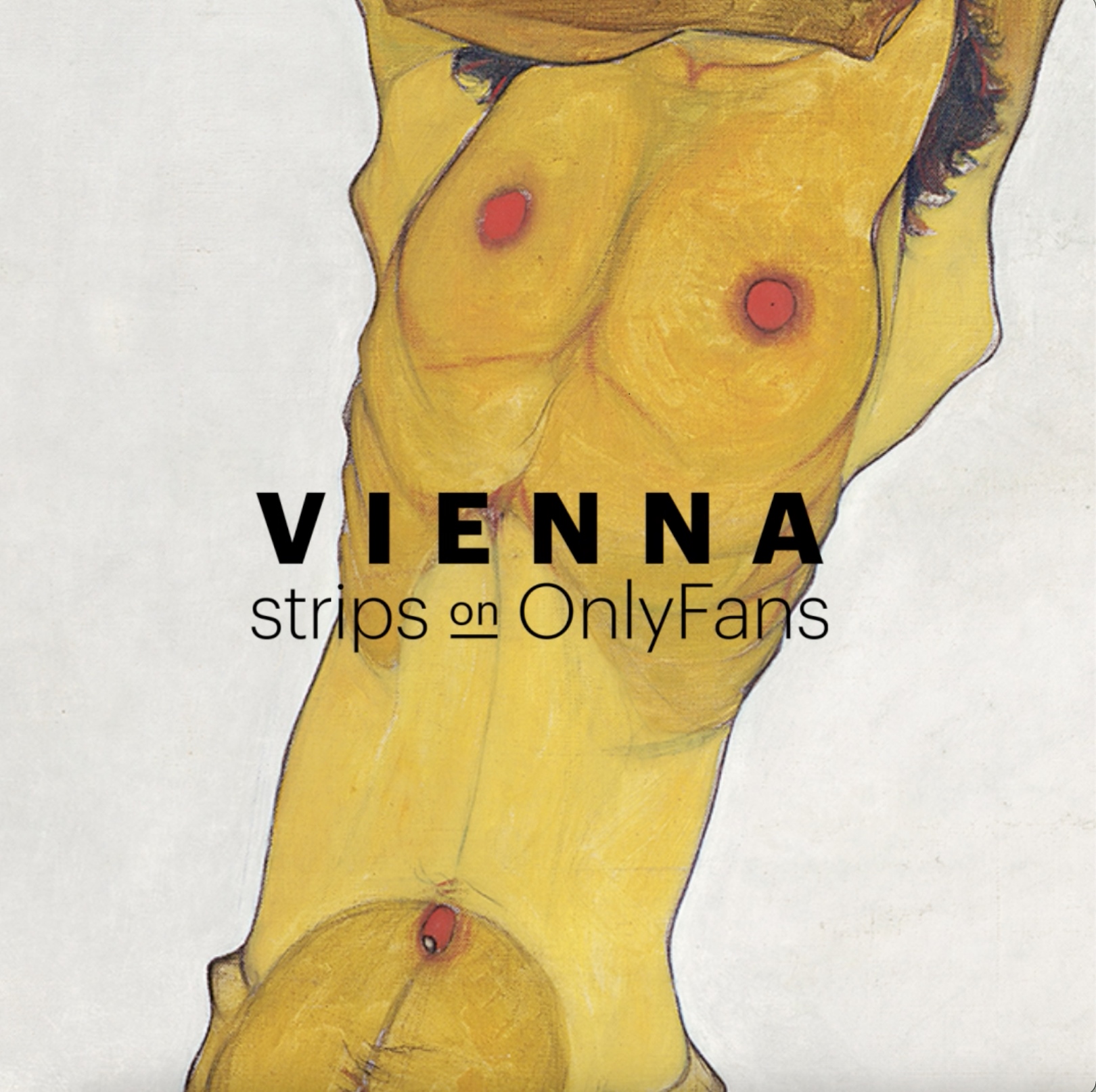 A portion of a painting by Egon Schiele, Source: Vienna Tourist Board
In the past, these cultural institutions have had problems with social media's restrictive guidelines on nudity, when showcasing some of their exhibits. The Albertina for instance had trouble with censorship when promoting works by Alberto Modigliani for his upcoming exhibition in Vienna, starting on 9 January 2020.
The Leopold Museum faced similar issues when trying to publish works by the expressionist Egon Schiele, while the natural history museum had to fight against the censorship of a photo of the 30,000-year-old Venus of Willendorf. At the same time, if an account violates Facebook's terms of service enough times, the platform will delete the account.
Norbert Kettner, the director of the Viennese Tourist Board was quoted in a press release, saying: "In social media, algorithms determine how much nudity we can show and they end up censuring world-famous painters. We ask 'how much nudity can we tolerate and who determines what is considered indecent?' In the cultural megapolis of Vienna, the answer is: The naked body is a socio-political and artistic component of cultural history."
Getting more than you paid for
Because OnlyFans is a subscription-based platform, the images of artwork published by the museums are not freely available. People need to subscribe to the page to be able to see them. However, the museums see this as an opportunity to hand out tickets or Vienna City Cards to their supporters, opening up the physical space of the museum to more people.
The Viennese Tourist Board organised a similar action in 2017 in London, when they distributed posters featuring four works by Egon Schiele. Then, the organisers were forced to cover up the genitals in the paintings because they were considered indecent public exposure.
Netherlands / Amsterdam / Development / Public Spaces
It involves all the five senses, apparently
Germany / Mobility / Politics and Reforms
Germany's new approach has convinced hundreds of thousands of people to start using public transport for the first time
Bulgaria / Sofia / Mobility / Politics and Reforms
Drivers will be legally required to push their scooters manually in pedestrian areas and parks
Bulgaria / Greece / Athens / Sofia / Thessaloniki / Digital transformation / Mobility
Greece and Bulgaria are set to build one of the first 5G cross-border corridors in Europe
Finland / Digital transformation / Welfare and Health
The feline registry is expected to start operating in 2026
Luxembourg / Culture and Tourism / Innovation and Research
The team presented the final report about a year, which was supposed to put the Luxembourgish city on the cultural map of Europe
Netherlands / Amsterdam / Development / Public Spaces
It involves all the five senses, apparently
France / Lyon / Public Spaces / Social City
What you pay for having your car resting in the city will now depend on several different factors
Germany / Mobility / Politics and Reforms
Germany's new approach has convinced hundreds of thousands of people to start using public transport for the first time
France / Lyon / Public Spaces / Social City
What you pay for having your car resting in the city will now depend on several different factors
Denmark / Mobility / Social City
Fredensborg Municipality is inviting residents to take the bikes for a spin…lasting up to 3 months
Culture and Tourism / Mobility
After all, sleeping carriages are basically hotels on wheels
Estonia / Tallinn / Green City / New European Bauhaus
The practical art objects are competing for one of the 2023 New European Bauhaus Prizes
New European Bauhaus
Cast your vote before 24 May and do your part in promoting the NEB values
New European Bauhaus
The new itineraries are part of the DiscoverEU programme, which lets 18-year-olds travel by train between important European sites

Interviews / Read Twice
An interview with the president of the European Federation of Journalists

Interviews
A talk with the head of Mission Zero Academy on the benefits for municipalities if they go the zero waste way

Romania / Cluj-Napoca / Digital transformation / Interviews / Politics and Reforms
A talk with Nicolae Urs, one of the key figures behind the city's new data platforms and online services strategy