Erik Lauritzen, Source: Kim Toft Jørgensen
We keep the balance between developing Sønderborg and the smaller cities in the municipality
Interview with Erik Lauritzen, Mayor of Sønderborg, Denmark
Erik Lauritzen was born on 17 February 1960 in Sundeved close to Sønderborg. He has a background within farming and has worked as an independent farmer for several years. Later he was educated in agro business and landscape management. From 2000 to 2013 he worked as a teacher at Gråsten Agricultural School. He was elected for the City Council in 2000. Since 2013 he has been mayor in the Municipality of Sønderborg.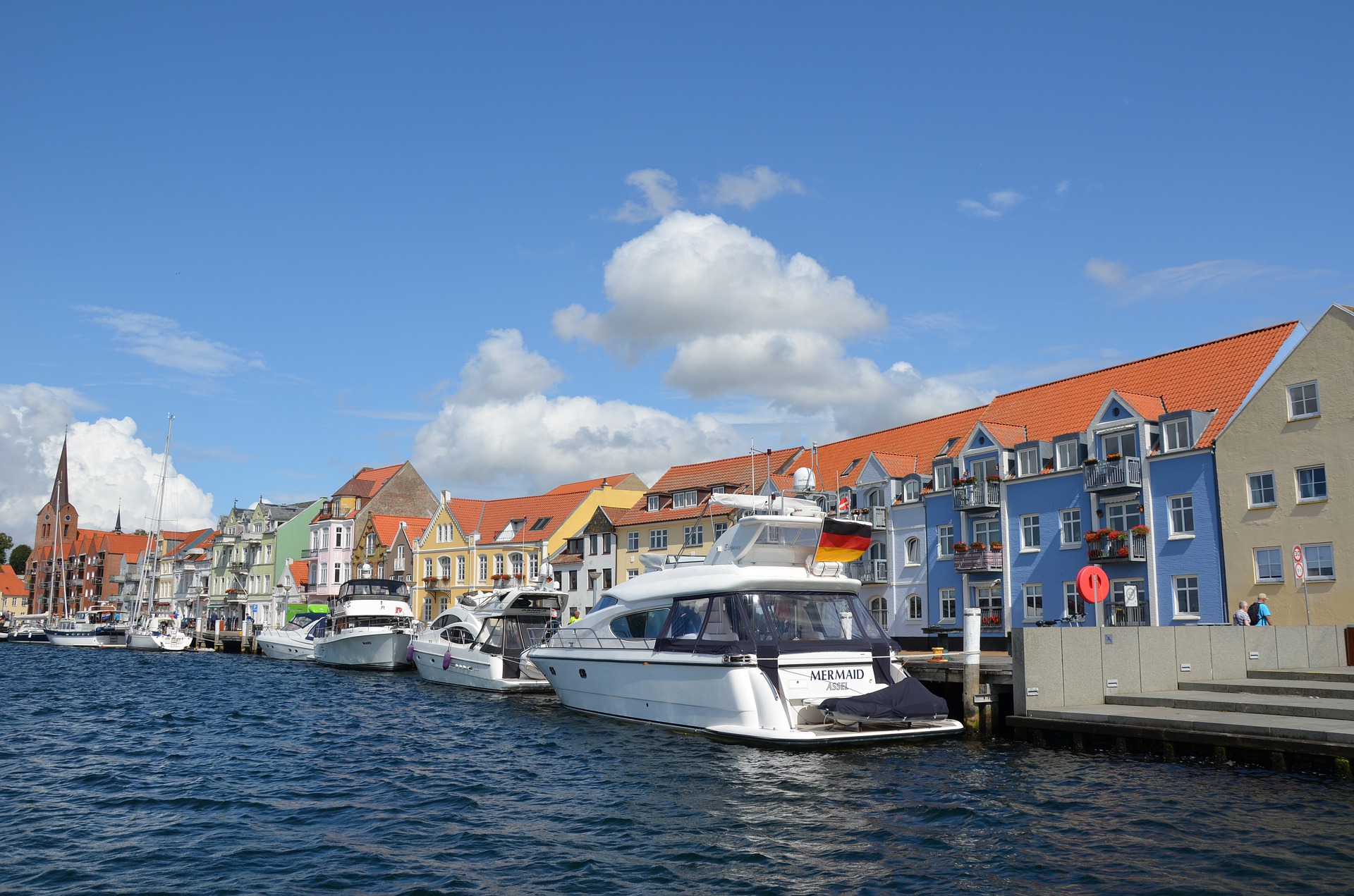 Colorful Sønderborg
Mayor Lauritzen, please describe the city of Sønderborg in a few sentences. Which is your favorite place?
The municipality of Sønderborg is located in the southern part of Denmark close to the German border. There are about 75,000 citizens in the municipality and 28,000 of them live in the city of Sønderborg.
Sønderborg can be best described as a countryside metropolis – it is a bigger city in the southern part of Denmark steeped in nature. The city is surrounded by a forest and sea and our municipality has a coastline of 250 km. No matter where you live, you are always close to nature.
Compared to many other cities in Europe, Sønderborg is not a big city but it has many of the things you also find in a big city. We have a rich and vibrant cultural life, an international atmosphere with many different nationalities, students from the local university, shopping opportunities and much more. In the municipality there are also several global companies and many of them have specialized in sustainability and finding solutions to reduce CO2-emission in an international perspective.
My favourite place in the municipality of Sønderborg is Blansskov where I also live. It is where my roots are. There I can be in a natural environment and still be close to the city.
Sønderborg has a very rich cultural program and offers plentiful opportunities for spending the free time. How do you promote your initiatives in this area?
In Sønderborg we focus a lot on how we can develop the cultural life – both for the citizens in Sønderborg but also for the tourists and guests in general. We want Sønderborg to be an interesting place to live in and visit.
We work together with partners in Denmark, but a big part of the cultural life is also developed and promoted across the border to Germany. The cooperation across the border is a big part of the history in Sønderborg and we have developed a joint cultural region. Here we work together on a lot of different projects to promote both Danish and German culture on both sides of the border.
In Sønderborg we have had the opportunities to attract bigger events and cultural projects and we try to do this the best we can. In 2021 the third stage of Tour de France cycling race will finish in Sønderborg. I look very much forward to this and I think it will show a great part of Sønderborg to the rest of the world.
Please, share some other good practices from your municipality. How do you finance them?
I think that one of the things we have become very good at in Sønderborg is working together with local private companies and educational institutions in partnerships. We have created several private-public partnerships, which has been very important for the development of the municipality.
One example is the development of Sønderborg City Harbor. We created a private-public partnership in 2006 with joint financing and today we can look at a harbor with many new buildings blending well together with the older parts of the harbor. The development has been based on a masterplan created by Frank Gehry and includes the building of a new modern hotel, a culture house including a library, a dorm with 150 apartments, a parking house and company buildings.
Another example is the establishment of the Center of Industrial Electronic (CIE) in 2019 as part of the University of Southern Denmark in Sønderborg. CIE is a center for education and research within the field of industrial electronics and has a focus on educating engineers for the local companies. The establishment of the center is based on a partnership between five private and public partners.
What are the main achievements and initiatives that have been completed since you assumed the post of Mayor?
An important achievement is being able to keep the balance between developing the big city – Sønderborg – and the smaller cities and local areas in the municipality. We have done this based on the understanding that every city/area needs a different kind of development based on the nature of the specific place. And we have involved the local citizens' help in defining the strengths of the area they live in.
Also the work with ProjectZero is an achievement we are proud of in Sønderborg. In 2007 we set the goal of transitioning Sønderborg to a zero-carbon municipality by 2029. We have since been working towards this goal together with citizens, housing associations, educational institutions and many of the local companies. We monitor the progress each year and in 2018 we have reached a 49.3 percent reduction in CO2-emissions.
With ProjectZero we have assumed an active role trying to solve some of the big challenges related to energy consumption and climate change in the world. And we try to share our knowledge as much as we can – on a national level but also in different international networks.
What will be the main goals for the near future that you have set to make Sønderborg a better place to live?
I think it is very important to maintain the development throughout the entire municipality. As an example, we have focused on development at Nordals and in 2023 we expect a large holiday resort – called Nordals Ferieresort – to open there. This project is again a result of a private-public partnership and I think it will help attract more tourists to our beautiful area.
I also think the establishment of the holiday resort will have a positive effect on the labour market in Sønderborg and its diversification. We have many industrial companies, which primarily engage engineers and other workers with a technical education/background. The holiday resort, however, will recruite mostly workers in the service sector.
How would you evaluate the necessity of a portal that brings together the best practices of European municipalities and aims to keep the citizens informed about the latest developments in local policies, such as TheMayor.eu? How can our platform be useful to your administration?
For me TheMayor.eu is a great place for us in Sønderborg to seek inspiration and to gather information about the developments in other cities in Europe. Being a part of the network also motivates us to think in a broader perspective and to be open for new inputs. I encourage the administration to find inspiration from other cities and I think we can be even better at this. We want to learn from other cities, and I think that other cities can learn from us.
Find out more about Sønderborg here.
Ireland / Growing City
Despite the good news, preliminary data from the national census reveals a dire shortage in the housing market that will not go away anytime soon
France / Development / Public Spaces
The innovative project received funding from the participatory budget in Lille, France
Denmark / Copenhagen / Development / Social City
This was decided after an unprecedented agreement between the national and city governments
Croatia / Digital transformation
The town of Makarska has recently launched a new mobile service, aiming to cut down on paper use and stimulate citizens to go contactless
Finland / Vantaa / Green City / Innovation and Research
The invention promises to be revolutionary as it can decouple food production from agriculture and its environmental impacts
Spain / Innovation and Research / Mobility
Commercial unmanned aerial vehicles will far outnumber their crewed counterparts by the end of the decade and solutions are urgently needed
Finland / Vantaa / Green City / Innovation and Research
The invention promises to be revolutionary as it can decouple food production from agriculture and its environmental impacts
Finland / Energy efficiency
The country wants to become a leader in hydrogen production and export
Italy / Milan / Green City
The arid weather phenomenon is affecting the agricultural sector in Northern Italy to almost unprecedented levels
Lithuania / Vilnius / Culture and Tourism / Public Spaces
The splendid initiative that turns advertising spaces into art canvases is back for its third edition
Finland / Helsinki / Green City / Welfare and Health
Dust particle concentrations can still present a tough challenge to beat, though
Germany / Munich / Culture and Tourism / Mobility
The cancellation hits in the middle of the travel season and is caused by serious labour shortages coupled with a sudden rise of Covid cases
New European Bauhaus
These will be spread across 11 EU countries and will serve to support the EU Missions
New European Bauhaus
The European Commission has accepted to develop the idea
Portugal / Matosinhos / Interviews / New European Bauhaus
An interview about AYR, one of the 2021 New European Bauhaus Prize winners

Portugal / Matosinhos / Interviews
A conversation with the Mayor of Matosinhos, Portugal's first UN Resilience Hub

Interviews
An interview with Nigel Jollands and Sue Goeransson from the European Bank for Reconstruction and Development

Greece / Athens / Interviews / Welfare and Health
An interview with the President of the City of Athens Reception & Solidarity Centre