Free scooters for seniors who want to visit Valletta
Reduced mobility shouldn't be an obstacle before cultural heritage
Valletta expands mobility alternatives with solutions adapted particularly to the needs of the elderly. As it was announced by the Local Council, there will be free scooters provided to the seniors who want to visit the Maltese capital.
Earlier on Tuesday Parliamentary Secretary for Persons with Disability and Active Ageing, Anthony Agius Decelis and the Mayor of Valletta Alfred Zammit announced the start of the pilot project. It addresses people aged 60 years and above who wish to visit Valletta but refrain from doing so because of difficulties in their mobility.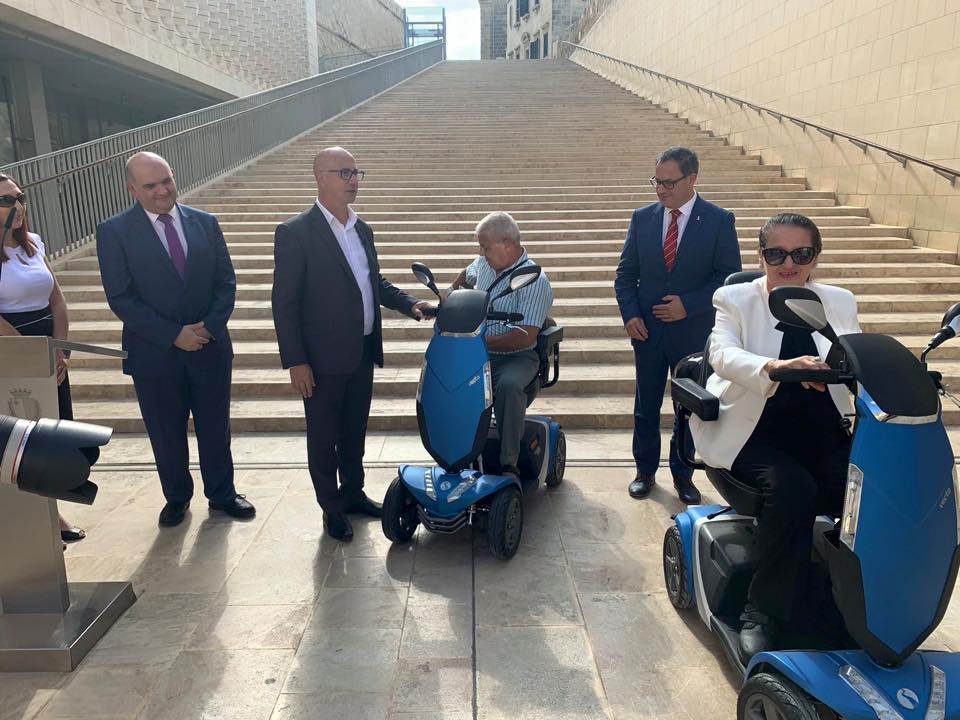 First-time use of the new scooters for seniors in Valletta,
Photo: LC of Valletta
An investment of 6,000 euros in two scooters was made for the benefit of the elderly, both residing in the city, as well as for those who live outside of its confines. It is expected that after the launch of the new service, it will become considerably easier for them to move around Valletta and explore it at their own pace.
This service scooters can be provided either at the Ministry for the Family, Children's Rights and Social Solidarity​ in Valletta itself, or at the terminus of a bus. One has to call 21 695544 at least two days in advance in order to book the vehicle. The service is available for up to three full hours in Valletta for free.
This project aims to combat the unacceptable situation in which the elderly end up locked at home due to their reduced mobility.