I have always claimed that local authorities should stay away from politics
Interview with Prof. Jacek Majchrowski, Mayor of Kraków
Jacek Majchrowski has been Mayor of Krakow since 2002 currently serving his fifth term. Lawyer, professor at the Jagiellonian University, historian of political and legal doctrines, he is also an expert on the Second Polish Republic.
Professor Majchrowski, last year you were re-elected Mayor of Krakow for the fifth time. How do you explain this spectacular public support and trust you received?
The support and trust I received this past year from Krakovians is the result of the last 16 years of work I had had the opportunity to carry out for the benefit of the city. Over the years, together we have changed Kraków, creating a city we can all be proud of.
From the start I was very intent on developing Kraków and turning it into an increasingly modern metropolis. We have managed to implement a number of investment projects of strategic importance for Małopolska's capital. I do realise however that our city's development results in the changing of its people's needs.
Consequently, in the recent years, we have been focusing on gradual implementation of projects directly linked to improved living quality of the residents. Krakovians have noticed our efforts and placed their trust in me for the next term in office.
I believe one more factor is also significant. I have always claimed that local authorities should stay away from politics. I myself believe in cooperating with all those who care for the city. The outcome of our last elections clearly proves that Krakovians appreciate my approach to managing the city.
What major transformations of Krakow have you observed over the past twenty years?
Kraków is not what it was two decades ago. It is a completely different city; a creative mix of tradition and history with modernity. The city is bold in taking advantage of its resources such as multiple academic centres or the local intellectual pool in order to build knowledge and innovation-based economy.
At the same time, the city remains the capital of Polish culture and education; a city focused on history and heritage. It is really not an easy feat. Over the last 20 year we have been focusing on investment projects – some of which obtained European funding – in such diverse fields as environmental care, transport, education, revitalization, culture, health or social affairs.
The projects involved cutting emissions and air-quality improvement (replacement of home heating systems, subsidies for installation of RES), thermal modernization of municipal buildings, acquisition of modern, eco-friendly rolling stock for public transport or the construction of a new pedestrian bridge (Kładka o. Bernatka) which brought new life to Vistula's right shore and the entire Podgórze district.
The city has gained vital new facilities, which already have become the city's icons: ICE Congress Centre, TAURON Arena Kraków or the Thermal Waste Treatment Plan also known as Eco-Incinerator.
But we also realise that our city's development is a challenge. We want Kraków to develop sustainably, remaining a coherent municipal centre which offers high quality of life to its inhabitants.
We have already developed spatial development plans for over half of Kraków's area. The process continues, significantly improving spatial arrangements in the city and the aesthetics of its public spaces. We have enlarged and modernized our green areas and implemented a number of successful projects in community housing and public safety.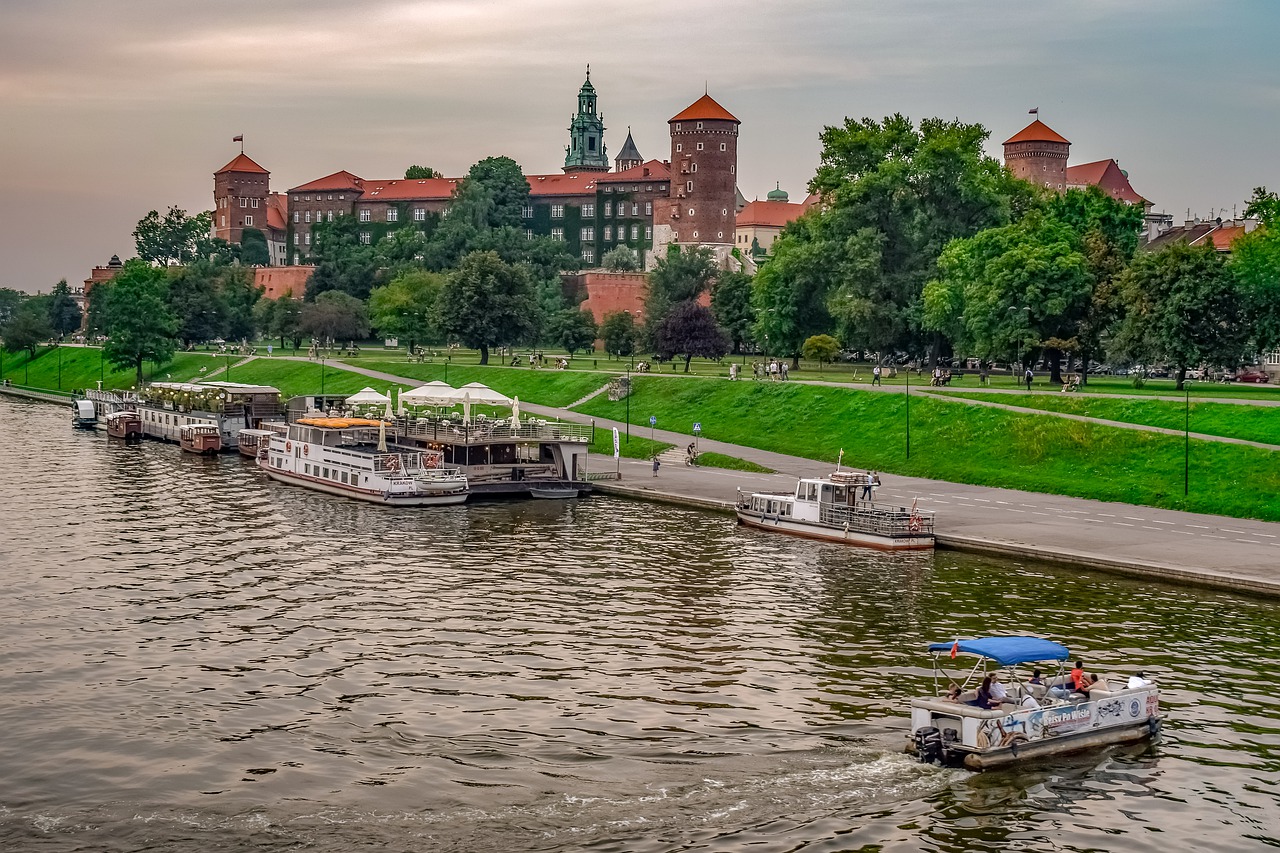 Green areas along the Vistula River, in front of Wawel Castle in Krakow
We concentrate on social activation and participation, as well as integration of foreigners, creating such projects as Kraków's Participatory Budget, centres for actives seniors and parents or municipal support programmes for large families and people with disabilities.
We cooperate with NGOs run the Open Kraków programme and try to diversify the channels we use when communicating with Krakovians. Let's not forget that Kraków's job market has evolved significantly. The city has become a centre for business services, new technologies and creative industries.
Kraków keeps attracting financial institutions, high-tech companies and start-ups, becoming a European leader in this respect. I could say that Kraków has changed beyond recognition in terms of economy and infrastructure, at the same time becoming a more integrated, citizen-centred city.
One of the most beautiful European cities is a victim of its success: locals have been raising concerns about the levels of noise and inappropriate behaviour of visitors. What measures are you implementing to facilitate the coexistence of residents, entrepreneurs and tourists?
Similarly to other European cities, Kraków has begun combating problems afflicting those functioning in the historical city centre. We are implementing a number of projects outlined in the Cultural Park resolution adopted by the City Council.
We are working alongside shop owners who have voluntarily limited alcohol sales during night-time and refuse to serve unruly customers - a big step towards making the lives of Krakovians easier. We must remember that living in a city like Kraków involves compromise. We need to balance the needs of residents, entrepreneurs and tourists.
First of all, we cannot afford giving up on tourism. Secondly, we want to proudly present our city to the entire world. The comprise is what the night mayor will be looking for. Recently, we have decided to cut on events held directly in the old town in an attempt to reduce noise levels and activate other parts of Kraków. This year, we have also limited vehicle access to the city centre, trying to secure more parking spaces for those who live in this part of Kraków.
I would also like to emphasize that properties in the city centre are managed exclusively by their owners. It is the property owner's sole decision whether to rent it to tourists or permanent residents. The municipal authorities have a say only in matters regarding the city streets. Unfortunately, the City Police cannot intervene in cases of loud guests in flats or closed staircases.
At the start of the heating season, eyes are on the local government to tackle the issue with air pollution. Could you tell us more about the anti-smog resolution and what positive changes are you expecting this winter?
In recent years, in Kraków, over 45 000 coal furnaces have been replaced in an attempt to improve air quality. Last year we launched the thermal modernization programme. For several years already, Krakovians have been able to apply for subsidies when purchasing solar collectors and heat pumps.
We are now facing the challenges related to photovoltaics. Starting next year, we want to subsidize Krakovians who choose to use this innovative heating technology. The municipality has joined the Zeroemissions Kraków programme, aiming at becoming a climate neutral city by 2030.
By the end of 2019 we will have conducted a series of workshops involving Krakovians, scientists and representatives of various industries who, working together, will outline our path towards climate neutrality. Our efforts will focus on limiting energy consumption and, secondly, on improving energy efficiency and utilizing renewable energy sources. Greater participation of renewable energy is an obvious necessity.
The tools applied in the process should be selected based on the analysis of impediments and take into consideration economic efficiency, as well as incentives offered by the state. Each year the results of our activities are becoming more visible. In 2016, the average annual PM 10 congestion in Kraków stood at approx. 71 micrograms. In 2018, it was 48 micrograms.
The demographic changes in Poland are noticeably affecting the business, among others. The City of Krakow has become a co-signatory of a Memorandum on the employment of foreigners. Would you say a few words on this matter and what effects is it expected to have?
On September 6th 2019, at the city hall, we held a round table discussion concerning employment of foreigners. The meeting ended with the signing of a memorandum which will be handed over to the government.
The initiative was undertaken as we are faced with labour force shortages. They are caused by demographic changes, lowering of the mandatory retirement age, the fact that the populating is ageing and the phenomenon of economic emigration of working-age Poles we have been dealing with for years.
According to experts and employers, the market gap can be temporarily filled only by foreign workers. The Kraków Chamber of Commerce and Industry had elaborated the memorandum, proposing solutions, changes in the legal system, procedural improvements and examples of best practices, all of which can improve the current state of affairs.
Approximately 25 thousand registered foreigners currently live and work in Kraków; 20 thousand of them are Ukrainians. They pay taxes and social insurance which means that approximately 60 million Polish zloty flow into Kraków's budget on account of officially registered foreign labour.
Important investment in the north of the city is under preparation. Would you say a little more on the Krakow Fast Tram line and its impact in terms of mobility?
This is currently the largest and most important infrastructural investment project in the northern part of Kraków. The new tram line will be about 5 kilometres long, with a terminus by the existing Krowodrza Górka tram loop. It will connect with a bus/tram loop which features a state-of-the art station.
The terminus will be adjoined to a multi-level P&R parking facility equipped with charging stations for electric vehicles. The Górka Narodowa Kraków Fast Tram Line will include a 100-metre long road tunnel under Opolska street. This solution will ensure that circulation is unobstructed and collision-free, with trams transferring up to 200 thousand residents from the neighbourhoods in northern Kraków to the city centre.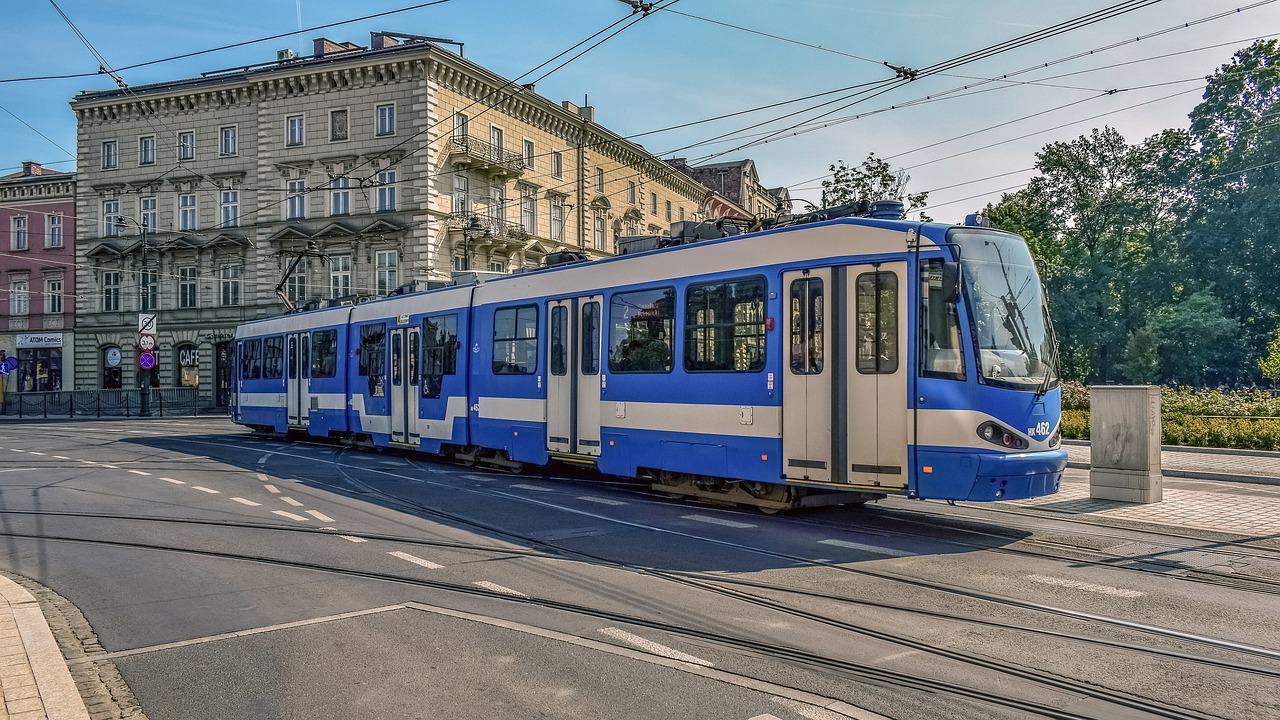 One of the existing trams in Krakow
Alongside the new electric buses for Krakow, are there any major projects in the field of sustainable development underway?
In early September we launched a tender for 50 electric buses to be delivered in 2020. In the coming years, we will replace 110 trams in an attempt to lower emissions and change the mentality of Krakovians by encouraging them to opt for public transport. But that's not all.
This year we have also developed guidelines for creating roof gardens. This means that we will now be able to have buildings with tall shrubs and even trees on them. So far, only perennial plants and sedums have been allowed on roofs. Green stops are another feature of our sustainability programme.
By now we have seven bus/tram stops like that. It is a pilot programme that Krakovians seem to like. The ivy and convolvulus used are not only attractive but also eco-friendly as they neutralize fine particulates and pollutants.