Poznan rewards taxi driver of the year
The residents of the Polish city selected the driver whose services can serve as an inspiration
Hubert Smul is Poznan's Taxi Driver of the Year 2019. He was awarded during an official ceremony held at the Interactive Safety Center Skoda Auto Lab on Sunday. The main goal of the public vote for the awards was to show appreciation for the work of taxi drivers and to choose among them the one who can be seen as a role model with enviable quality of services. Hubert Smul also happens to be last year's winner. Furthermore, the jury awarded two honorary titles to Michał Matuszewski and Grzegorz Skuneczny.
The official ceremony coincides with the start of the Week of Sustainable Transport. The city's taxi industry is very much in line with this idea, according to Katarzyna Kierzek - Koperska, deputy mayor of Poznań. She strongly supports the efforts of taxi drivers as they provide citizens with a viable alternative to the personal car. Furthermore, in view of the "climate crisis we live in", she strongly encourages taxi drivers to exchange their vehicles for electric and ecological ones.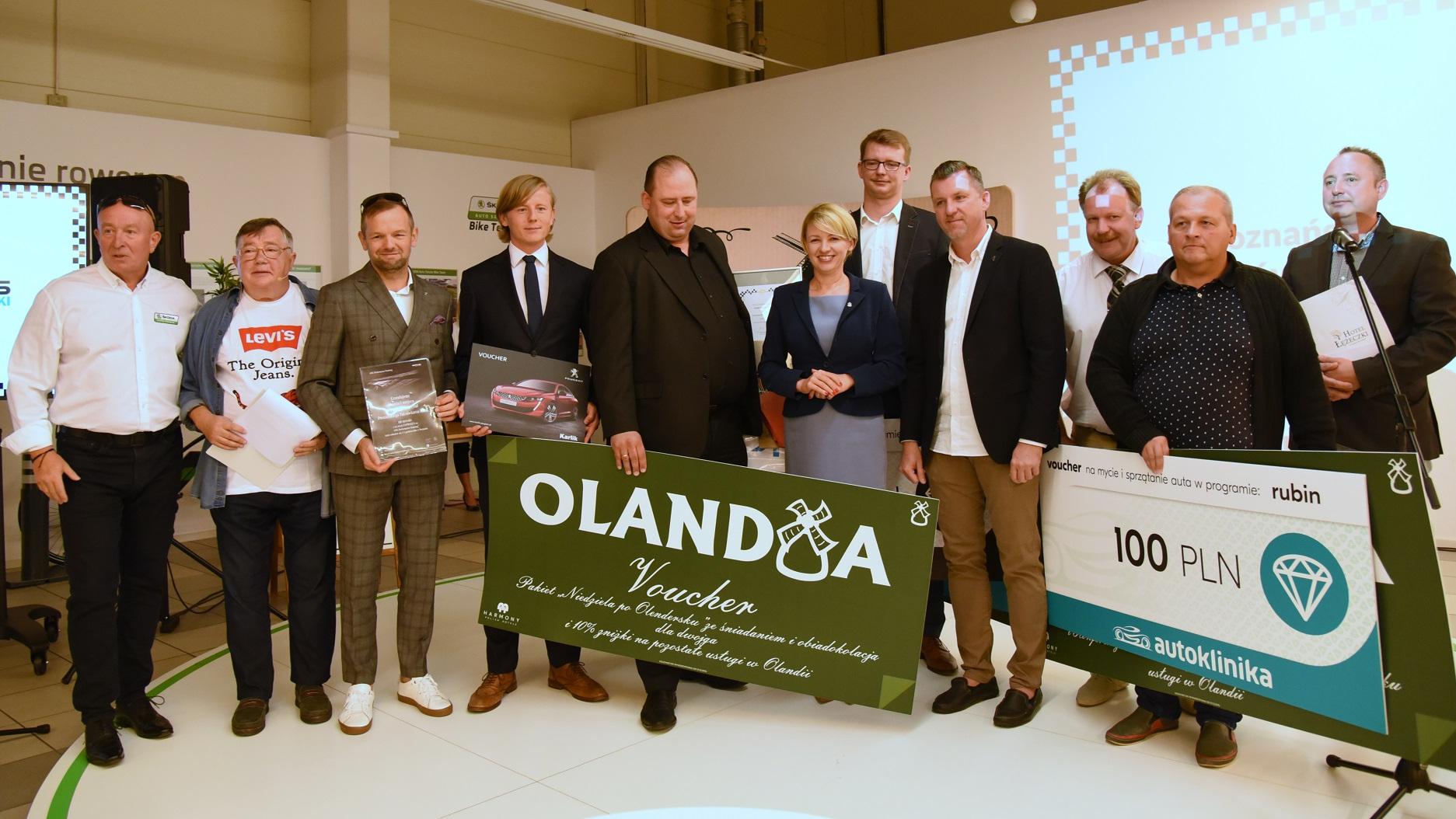 Photo: Poznan.pl
This year was the second time that Poznań residents had the opportunity to vote for their favourite taxi driver. They took into account the waiting time, quality of service, prices, comfort of travel and choice of route. The largest number of votes received was taken into consideration, as well as the carrier's compliance with the law or the lack of customer complaints.
During the Gala, guests had the opportunity to take advantage of the attractions offered by the Skoda Auto School, the most modern driving technique improvement centre in Poland. Animations were prepared for children, including by the City Police Headquarters and the Road Transport Inspection. The Taxi Driver Gala of the Year 2019 was hosted by the most famous taxi driver in Poland - Mieczysław Hryniewicz, who played the role of Jacek Żytkiewicz in the TV series "Alternators".