Split to get a new city district
The second-largest city in Croatia is expanding further
As per the last census of 2011, Split is the home of almost 180 000 people and according to the plan of the local authorities, the city is about to grow bigger. A procurement procedure for the development of a conceptual urban plan for a new city district will be open next week.
The new neighbourhood of Split will be situated in the Korešnica area and it is expected to accommodate around 3 000 people. Split's mayor, Andro Krstulović Opara, expressed the administration's will to come up with a functional and economical suggestion for the development of the area.
Plans for the new neighbourhood
The new city district will be situated on 15 hectares which the City received from the Croatian state in May 2018 when Split was hosting a session of the Government. According to the calculations of the local administration, the Korešnica area will be utilized by building around 1 000 apartments. The initial plan for the city district also includes the building of a church, a kindergarten, and a sports hall.
The construction of the new buildings and infrastructure is scheduled for the second half of 2021. Before that, the optimal plan for the new district will be chosen and then it will be incorporated in the urban plan of Split. According to Dragan Žuvela, the chairman of Split's Association of architectures, this will be the first neighbourhood in the city that has been planned for more than 20 years.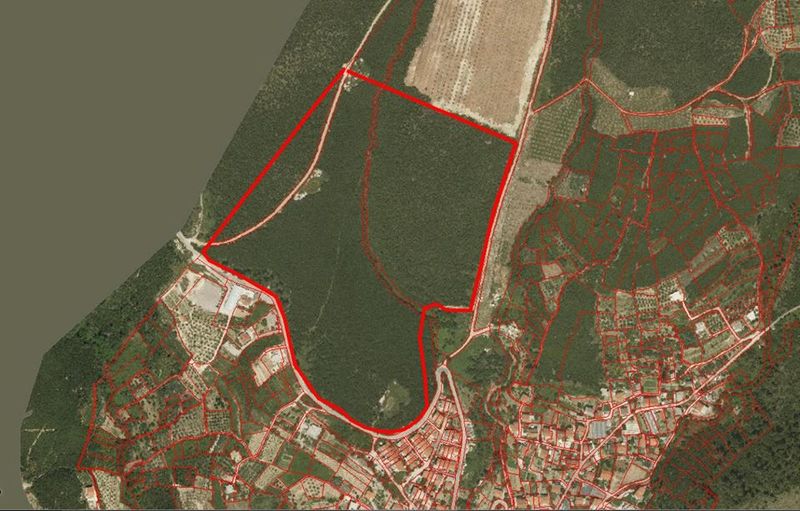 The location of the future city district. Photo by City of Split
Who are the future residents?
A significant part of the new apartments in Korešnica is intended for around 800 veterans of the Homeland War. This way they will be granted their right to a real estate property as veterans who fought for the Independence of Croatia during the war between 1991 and 1995.
The new district will also become a home to young families without any real estate. Some flats will accommodate the needs of several Croatian ministries and institutions, including the Ministries of Croatian veterans, of defence and of demography.
At the administrative start of the project, local authorities expressed contentment that a project planned for such a long time is finally coming to life.