The first tiny houses will pop up in Rotterdam
De Kleine Burg is setting up 11 homes on the Keyenburg in Zuiderpark
The first tiny houses in Rotterdam will be built on the Keyenburg in Zuiderpark (South Park). The group called "De Kleine Burg" was approved for the tiny house living experiment in the city and they will have rights to the land for a maximum of ten years. After that, the location will be returned to the Zuiderpark.
The experiment is a chance for the city of Rotterdam to monitor the long-term benefits of the new "tiny" urban trend closely.
Alderman Bas Kurvers stated in a press release that there is a growing demand for small scale living in the residents themselves and this is great because the city will have the chance to investigate the impact of sustainable tiny houses.
Size matters; Nature also matters
A "tiny house" is a space defined as no bigger than 50m2. The buildings are compact and movable, with no fixed foundations. Furthermore, they are detached and share a communal outdoor space.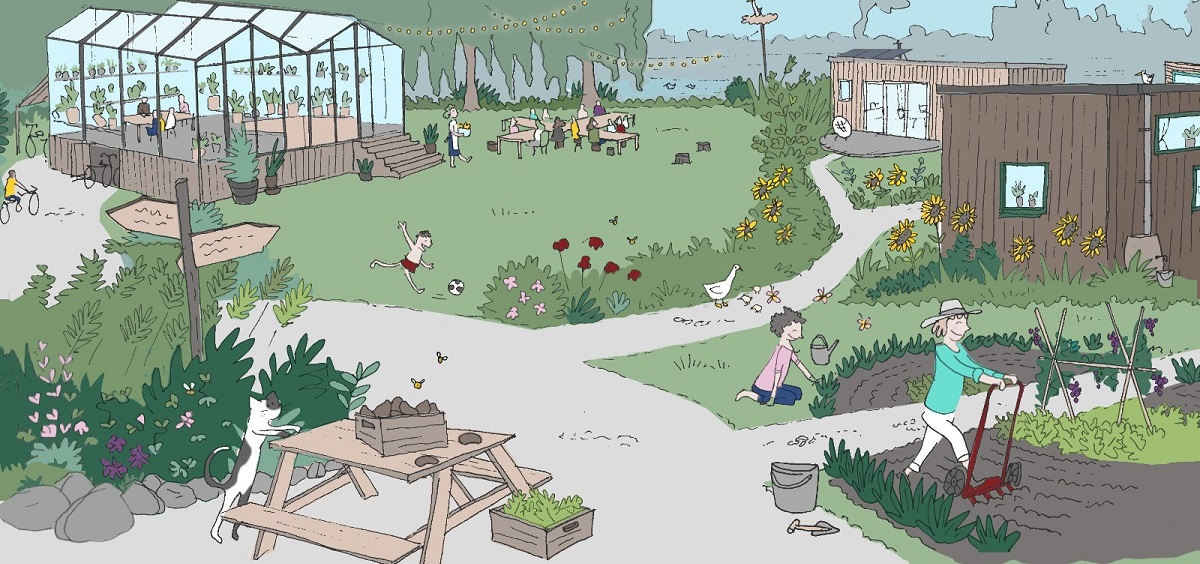 Impressions of De Kleine Burg, Source: Ella Termaat on the City of Rotterdam's website
The city of Rotterdam will not provide standard utilities like water, gas and electricity. Instead, residents will have to look for alternative ways to make the houses livable.
Some of the residents have already found their sustainable alternatives to the comforts one comes to expect while living in a city. In their own words, they will embark on an adventure by living and experimenting consciously and self-sufficiently (off the grid).
They will be using renewable sources such as solar and wind to power their homes. They will be collecting rainwater and running it through a water purification system.
Innovations such as the "groundfridge" are also part of the plans. The City of Rotterdam's website specifies that a groundfridge is a space dug in the ground, where food can remain cool.
The tight community will also have a shared greenhouse that will double as an information room on open days, as the De Kleine Burg proudly proclaim: "We are eager to show the whole of Rotterdam our location and talk about sustainable living and building."