Disponible en:
Partager l'article
Art on the Street aujourd'hui et demain au Luxembourg
Par le biais de l'art, cette initiative locale attire l'attention sur les opportunités commerciales inexploitées dans la capitale
vendredi 11 janvier 2019 14h30
Aseniya Dimitrova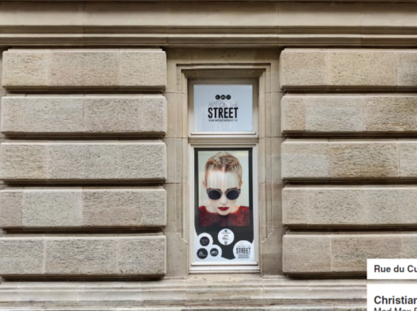 Source: Art on the Street, Ville de Luxembourg
"Art on the Street" est une exposition innovante d'œuvres d'art originales d'artistes luxembourgeois et de la Grande Région. Celles-là sont exposées dans les vitrines de locaux commerciaux temporairement vacants dans la capitale Luxembourgeoise. Le projet est réalisé par la Ville de Luxembourg en collaboration avec la plateforme d'art en ligne "Art Work Circle" et l'Union commerciale de la Ville de Luxembourg.
L'exposition de deux jours présente plusieurs peintures au numéro 10 de la rue du Curé (le vendredi 11 janvier de 11h à 17h et le samedi 12 janvier de 11h à 13h) avec entrée gratuite.
À travers ce projet, la Ville et ses partenaires visent à mettre en valeur les entreprises vides et disponibles à la location, créant ainsi une nouvelle dynamique parmi les commerçants, ainsi que la promotion des artistes luxembourgeois et de la Grande Région, en leur fournissant une plateforme de visibilité.
Cet événement intervient après le lancement du projet "Art on the Street" en octobre 2018. Ses initiateurs présentent à nouveau une série d'œuvres artistiques dans un espace commercial temporairement inoccupé du centre-ville.
Si vous n'avez pas la possibilité de rejoindre à l'événement, un site Web permet de localiser tous les locaux commerciaux participant au projet et décorés avec des peintures, des photos ou d'autres œuvres. Actuellement, le cours comprend une sérigraphie de Mik Muhlen, une œuvre photographique de Christian Wilmes, une peinture acrylique d'Armand Strainchamps et une peinture à l'huile de Chantal Maquet.
Plus d'information : vitrines.vdl.lu, www.artonthestreet.lu
TheMayor.EU est contre les fausses nouvelles et la désinformation. Si vous trouvez de tels textes et documents en ligne, contactez-nous à info@themayor.eu