Disponible en:
Partager l'article
Chimisay neighbourhood in Santa Cruz de Tenerife will ditch the stairs
The new pathways to the residential buildings will grant better mobility
mardi 07 juillet 2020 18h30
Tzvetozar Vincent Iolov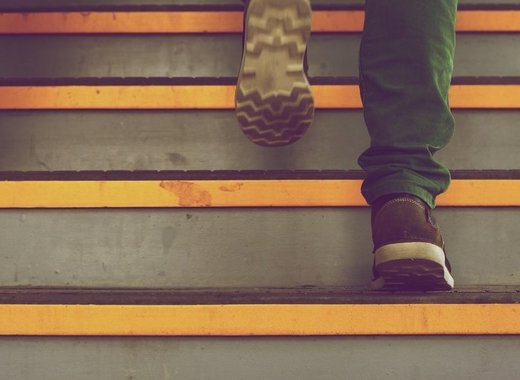 Patricia Hernández, the mayor of Santa Cruz de Tenerife, announced an initiative yesterday that will improve the accessibility to residential buildings in the hilly western suburb of Chimisay. This will be done by removing the many steps that serve as entry points.
Changing demographics are linked to design solutions
The Chimisay neighbourhood was constructed in the 1970s with the influx of workers from the interior of Tenerife island, as well as from other islands in the archipelago. At the time, it was considered most appropriate to construct stairways in order to negotiate the uneven terrain of the area.
Nowadays, more than forty years later, many of the inhabitants have advanced in age and are subjected to reduced mobility and less strength. The staircases that used to be structures of convenience have now gradually turned into obstacles. To that end, they will be replaced with more convenient ramps.
The Santa Cruz Municipality wants to make it possible for "the people leaving their houses to experience less trouble, and to be able to access the different parts of the cities with much less difficulty than is possible at the present moment," - in the words of Mayor Hernández.
She further admitted that Chimisay had been neglected over the past years when it came to renovations. It was "fundamental to restore the quality public spaces and return the dignity to the neighbourhoods of Santa Cruz."
The works for the project, which was awarded to Jiménez y Bazán architectural studio, are slated to be determined in less than two months. This, however, followed in the footsteps of one year of preliminary administrative issues that had prevented the carrying out of the initiative.
TheMayor.EU est contre les fausses nouvelles et la désinformation. Si vous trouvez de tels textes et documents en ligne, contactez-nous à info@themayor.eu