Do you know what a City Poet is?
Yet another way to praise (or criticize) your city in a fine manner
mercredi 22 janvier 2020 19h30
Aseniya Dimitrova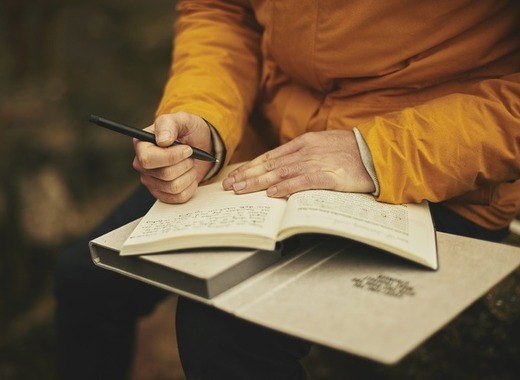 Cities can stir powerful emotions: what surrounds us every day – be it greenery, public spaces for rest and beautiful architecture, or rather noise, pollution or traffic - can be a strong determinant of how we feel and influence productivity. Consequentially, some of us adore their cities and feel proud of living there. Others find their urban settings quite challenging and see mostly their negative side. Then, why not tell this all out by singing a song or writing a poem about cities, just like with anything else we love and hate?
A tradition in the Dutch-speaking world
As it turns out, there are designated people who do this and they are called City Poets. In fact, a city poet is much more than a creative individual with a penchant for writing, inspired by an urban settlement. He or she is a remunerated professional with clear job requirements and term duration. He or she is usually appointed by the City Council for a limited time with the objective of writing poems about the city they come from – for the good and the bad times, but also for regular or random events, official occasions and ceremonies, with the objective to inform and entertain the citizens.
City poets in the Netherlands and Belgium
Appointing a city poet (Stadsdichter) is popular among local authorities in the Netherlands and Flanders (Belgium). It follows a tradition, found in the Netherlands at the start of the XXI century. Venlo is considered the first city to appoint a city poet with Emma Crebolder becoming the first one in the Dutch-speaking area. Since 2003, for example, Tilburg has had a city poet, who is appointed for a period of two years and as of 2016 the city also appoints a Junior City Poet for 1 year. Dozens Dutch cities, including Amsterdam, Rotterdam, Groningen, Eindhoven, have appointed a city poet. Some of their counterparts in Belgium work for Ghent, Deinze, Hoogstraten, Geel, to name but a few.
In Belgium Antwerp was the first Flemish city to appoint a city poet back in 2003 and has selected the 10th person to hold the position just days ago. His job will be to write a minimum of 12 poems about what is going on in Antwerp and what affects his everyday life for 24 months. He will enjoy "full artistic freedom". Looking at the works of outgoing city poet of Antwerp Maud Vanhauwaert, we see topics like the low number of monuments dedicated to women, the anniversary of the liberation of Antwerp after WWII, the significance of power, local buildings and neighbourhoods.
Poetry is widely accepted as an honourable albeit not always well-paid job, much like the mayor's position. So, for those of you who have no ambitions in becoming public representatives, the city poet alternative remains. After all, isn't writing literature for the place you love and getting recognition a wonderful reward?
TheMayor.EU est contre les fausses nouvelles et la désinformation. Si vous trouvez de tels textes et documents en ligne, contactez-nous à info@themayor.eu