Disponible en:
Partager l'article
Ireland mulls new levies on disposable cups and plastic bags
Critics say the measures, aimed at shifting consumer behaviour, would succeed only if applied across the board
mardi 12 novembre 2019 16h00
Plamen Petrov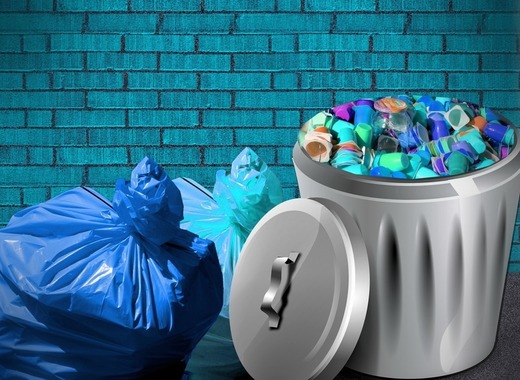 The central government in Ireland has proposed new levies on plastic bags, disposable cups and waste disposal, local media reported.
Under the proposals, the existing plastic bag levy will increase from the current rate of 22c to 25c. It will also embrace medium weight plastic bags, popularly known as a 'bag for life'. A waste recovery levy of €5 a tonne would apply to the three key waste recovery options: landfill, incineration and export. Upping the landfill levy by €5 per tonne to €80 per tonne has also been proposed.
Most controversial of all is a new levy on disposable cups. The rate is to be determined following market research, but likely to be 10c, 15c or 25c.
The new and increased levies will be in place either next year or in 2021. The Government said the funds collected would be ring-fenced and invested in environmental projects.
Confirming the proposed measures, Minister for Communications, Climate Action and Environment Richard Bruton said they were aimed at encouraging more sustainable behaviour and were a key part of the Government's Climate Action Plan. He announced a public consultation on the charges, which runs until December.
Speaking on national television, Bruton said the country needs to move away from the concept of throwaway products, adding that the new levies are about getting people "to change the habits of a lifetime".
He said he would propose applying the so-called "latte levy" to all disposable coffee cups, even ones that are recyclable. He stressed that a keep-cup can dramatically lower impact on environment, both in production materials and their waste disposal.
Not all are happy with the proposed measures
The Convenience Stores and Newsagents Association has said the levy increase will put them at a competitive disadvantage to businesses that already ignore the plastic bag tags.
Green Party Councillor Hazel Chu has said the "latte levy" will be successful only if it is applied across the board. She acknowledged that 22,000 cups a day are being used across Ireland and they pose a huge problem since they are not compostable or recyclable. But Chu appealed to the State to target the producers of plastic, not the consumers and called for better recycling facilities and industrial composting sites.
With the European Parliament sealing its ban on single-use plastic items such as plates, cutlery, straws and cotton buds sticks by 2021, Ireland's proposed measures seem long overdue.
TheMayor.EU est contre les fausses nouvelles et la désinformation. Si vous trouvez de tels textes et documents en ligne, contactez-nous à info@themayor.eu