Le Luxembourg aura un centre européen d'innovation dans les ressources spatiales
Il devrait ouvrir d'ici la fin de l'année
samedi 22 août 2020 20h00
Aseniya Dimitrova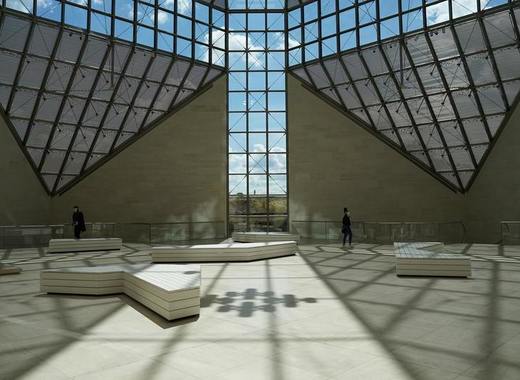 Source: Tao Qi / Unsplash
La Luxembourg Space Agency (LSA) et le Luxembourg Institute of Science and Technology (LIST) s'associeront pour la création d'un Centre européen d'innovation dans les ressources spatiales (ESRIC) d'ici la fin de 2020. Cela a été annoncé plus tôt ce mois-ci quand les deux institutions ont signé un accord de coopération en la matière. La création du Centre fait partie de l'initiative gouvernementale SpaceResources.lu.
Le Luxembourg - une référence européenne dans le secteur des ressources spatiales
Cet accord rend possible la mise en œuvre de la partie nationale de l'initiative ESRIC jusqu'à ce que l'Agence spatiale européenne (ESA) rejoigne le projet en tant que partenaire stratégique, explique Luxinnovation. Ceci a été annoncée en novembre 2019 lorsque le vice-Premier ministre luxembourgeois Etienne Schneider et le directeur général de l'ESA, Jan Wörner, se sont engagés à renforcer la coopération dans le domaine des ressources spatiales et de l'innovation en novembre.
Selon l'accord LSA-LIST, le nouveau centre sera unique et visera à devenir un centre d'innovation indépendant, ouvert à d'autres acteurs en Europe, qu'ils soient publics ou privés. À terme, ESRIC devrait devenir un pôle d'excellence pour les ressources spatiales en Europe. ESRIC sera dans un premier temps un nouveau département au sein du LIST à Belvaux avec des activités basées sur quatre piliers principaux :
Recherche et développement en lien avec les ressources spatiales ;
Soutien aux activités économiques ;
Gestion des connaissances ;
Gestion communautaire.
Selon le ministre de l'Économie Franz Favot, ce projet renforcera la position du Grand-Duché à l'échelle internationale. Cela se fera dans le prolongement des activités prévues dans le cadre de l'initiative SpaceResources.lu, en ajoutant « une dimension supplémentaire qui n'existe pas ailleurs en Europe ».
Le centre fait suite à la création du Interdisciplinary Space Master à l'Université du Luxembourg en février 2019. On s'attend à ce que cela améliore encore les opportunités de collaboration et positionne le Luxembourg comme une référence européenne dans le secteur des ressources spatiales, selon Thomas Kallstenius, PDG de la LISTE.
TheMayor.EU est contre les fausses nouvelles et la désinformation. Si vous trouvez de tels textes et documents en ligne, contactez-nous à info@themayor.eu