Paris offrira des inhumations écologiques dès l'automne
Bientôt, la capitale française proposera des inhumations sans béton dans des coffres en bois
vendredi 13 septembre 2019 17h30
Aseniya Dimitrova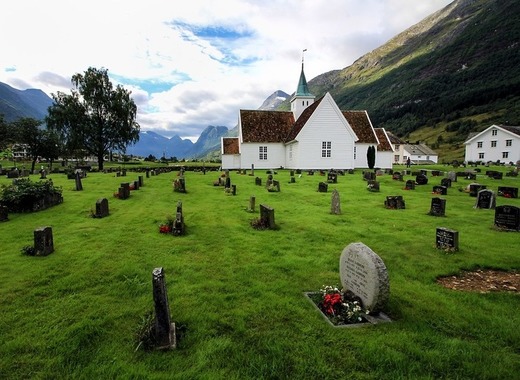 Paris vient de créer son premier site d'inhumation écologique. Ancien campus militaire, le site de 1.560 mètres carrés est situé au cimetière parisien d'Ivry-sur-Seine et permettra aux familles en deuil de faire leurs adieux d'une manière respectueuse de l'environnement. Comme le souligne la maire adjointe de Paris chargé des espaces verts et des affaires funéraires, Pénélope Komitès, il n'y aura pas de constructions en béton ni de pierres tombales. En plus, des boîtes en carton ou des coffres en bois non polis, en arbres français seront utilisés. Au lieu de pierres tombales, la ville de Paris fournira des stèles de bois sur lesquelles seront inscrits les noms des défunts. En outre, les familles en deuil seront demandées à adhérer à une charte de respect de l'environnement.
Comme le souligne France Bleu, ce type d'inhumation, outre qu'il est respectueux de l'environnement, est associé à l'avantage supplémentaire d'être moins cher. Avec 20% de moins pour la réservation de place (ou 294 euros au lieu de 376 euros sur 10 ans), le coût devrait plaire à plus de personnes. Jusqu'ici, informe l'édition française, il y a 157 concessions disponibles et les premiers enterrements doivent avoir lieu cet automne. En outre, une zone similaire plus grande est en préparation dans le cimetière de Thiais, qui devrait offrir jusqu'à 2 000 places.
Like the article? Subscribe to our newsletter to receive the latest from the EU cities right into your inbox.