Arad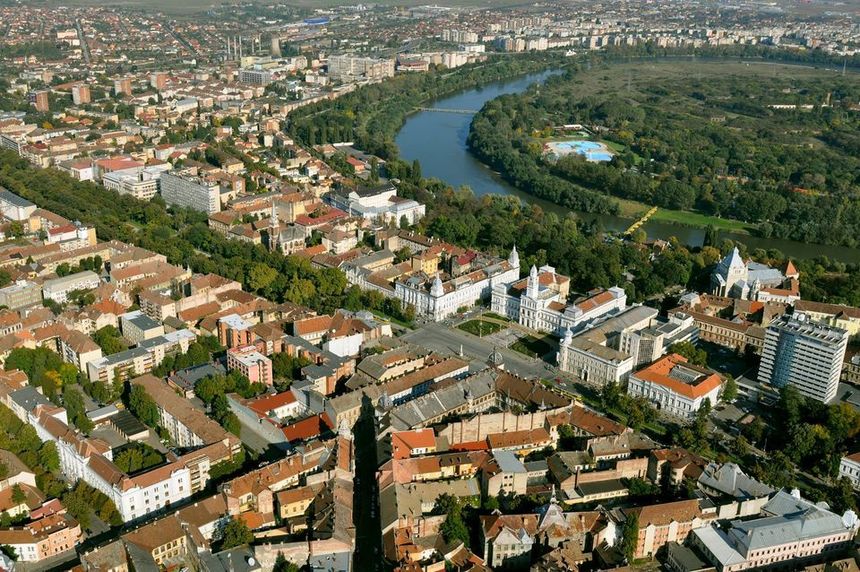 Source: Arad Municipality

Mayor
Călin Bibarţ
Biographie
Histoire brève
The oldest traces of documented human settlement in Arad date back to the 12th century and prove that today's Arad is a mix of old and new, a city that preserves its traditions and history, but, at the same time, a city that is eager to continuously develop its modern urban features.
In the past, Arad was an important place for the development of Romanian education. After the 1989 Revolution, an increasingly frequented university center, consisting of two universities, joined the educational sector.
Arad is one of the landmark places linked to the history of Romania becoming a unified and independent state. Some of the leaders of the Great Union were from Arad or did much of their work there.
Arad is the capital city of Arad County. It straddles the Mures River and occupies parts of two historical provinces in western Romania - Crisana and Banat.
It is the third largest city in western Romania and the 12th largest in Romania, with a population of around 150 000.
City Hall

Address: Blvd. Revolutiei 75, Arad
Arad is the most important trans-European road and rail transportation junction point in western Romania, included in the 4th Pan-European Corridor linking Western Europe to South-Eastern European and Middle Eastern countries. Arad has an extensive light rail network and several bus lines. Arad Airport, equipped with a cargo terminal, is located 4 km from the downtown area.
TOURISM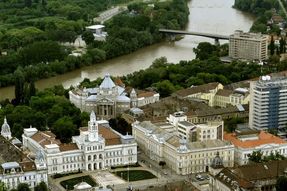 Source: Arad Municipality
Often called "Little Vienna", Arad keeps on impressing with its special architectural heritage which is the work of prestigious architects, and consists of many varied styles. It is also rich in cultural traditions having hosted figures, such as Franz Liszt, Johann Strauss-son, and George Enescu. Nowadays, it leaves its mark on the cultural life of the country through the recognized artists of the Philharmonic or the "Ioan Slavici" Theatre.