The Netherlands tightens coronavirus measures as Dutch fail to observe social distancing
Although there has been an increase in new Covid-19 cases, there is no reason for panicking, as long as everyone sticks to the rules
vendredi 07 août 2020 11h30
Aseniya Dimitrova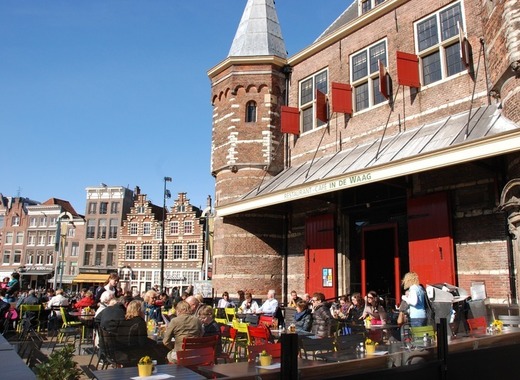 The Netherlands has observed recent outbreaks in the number of new coronavirus cases, as many people do not respect social distancing and barrier measures, Prime Minister Mark Rutte explained at a press conference yesterday evening. Here is why he and Health minister Hugo de Jonge announced additional rules, effective immediately, aiming to keep the virus under control.
Further measures against the coronavirus in the Netherlands
The authorities explained in a media release, that if the citizens do not act with a collective consciousness there is a risk of losing control over the spread of the virus again. And with that, also all the progress made in recent months.
Here is why the national government will support local administrations in using their powers to keep the virus under control and will tighten the national measures. Respectively, mayors can impose additional rules on top of the national ones, whenever needed (for example, imposing obligatory face masks, a curfew, adjustments to the operating hours of catering establishments, the closure of shopping centres or the cancellation of mass activities).
Some of the rules concern the catering industry. From now on, regardless of the number of visitors at cafes or restaurants, indoors or outdoors, everyone will need to make a prior reservation.
Upon arrival, clients will be asked about their health, their names and telephone numbers (the last two can be given voluntarily). This way, they can be later contacted by the authorities, in case someone in the vicinity had gotten the virus.
At Schiphol Airport travellers from countries with high rates of coronavirus infections will be tested for Covid-19 upon arrival at a specially installed testing zone. They will be urged to stay in quarantine and get tested again in 7 days. Those who do not get tested must be quarantined at home for 2 weeks.
Furthermore, ahead of the start of the new school year, educational institutions are asked to organize their opening activities online as much as possible. Physical gatherings should take place in small groups, end at 10:00 pm at the latest and no alcohol will be permitted.
Finally, the government reassures that while many people continue to get infected with coronavirus, the majority remains vigilant. Many young people fail to observe hygienic measures and the 1.5 metres distance rule, which happens especially at home parties. Here is why the authorities advised hosts to make absolutely sure that the number of guests is limited and that they can protect themselves and the others.
TheMayor.EU est contre les fausses nouvelles et la désinformation. Si vous trouvez de tels textes et documents en ligne, contactez-nous à info@themayor.eu