Disponible en:
Partager l'article
Trouble afoot for Tesla as Germans voice their opinions on new gigafactory
Locals have already lodged hundreds of complaints over the construction of the new car manufacturing plant near Berlin
samedi 26 septembre 2020 10h00
Anton Stoyanov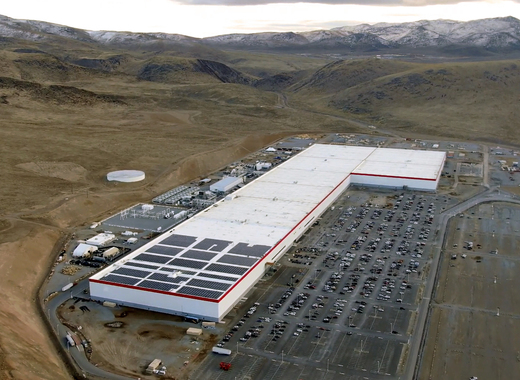 Source: Tesla Gigafactory December 2019 by Smnt on Wikipedia (CC BY-SA 4.0)
Construction of Tesla's new Gigafactory near Berlin has proceeded at a rapid pace – but one last issue remains – namely granting of a final building permit which can only happen after considering the opinions of locals - locals who are not all too happy with the giant edifice that has suddenly appeared at their doorstep.
Tesla has taken an extraordinarily aggressive approach in the construction of its new manufacturing plant with it nearing completion barely a year after it was first announced. The final building permit, however, will be granted only once the considerations of locals have been taken into account.
Massive political backing, little serious opposition
Since its announcement and by 23 September, Grünheide locals and those living in the area around the site of the future Gigafactory have lodged a total of 414 complaints related to its construction. Their nature ranges from issues related to traffic, to ones concerning deforestation and noise pollution.
Despite the extraordinary amount of complaints and the staggering number of people who had asked to speak at the Town Hall meeting which was meant to answer the questions and concerns of citizens, it is extremely doubtful that authorities will reject the final building permit.
With the construction of the Gigafactory already well underway, an ultimate rejection of the permit would mean for Tesla to dismantle everything and return the site to how it had looked previously. Such a development remains unlikely, however, as from its very inception the Berlin Gigafactory has enjoyed massive political backing – both on the national and on the regional levels. Earlier this week, one of the final hurdles was also cleared as the local water supplier Wasserverband Strausberg-Erkner greenlit the project.
While Tesla rejects claims that the court of political opinion has already ruled in its favour, it is without a doubt that the new Gigafactory would be a massive boon for the economy of the whole of Brandenburg – especially during a period of economic downturn.
TheMayor.EU est contre les fausses nouvelles et la désinformation. Si vous trouvez de tels textes et documents en ligne, contactez-nous à info@themayor.eu