School, Source: Burgas Municipality
Burgas children learn English for free as part of a municipal programme
The initiative for the introduction of early foreign language learning belongs to Mayor Dimitar Nikolov
This year, 5321 Burgas children will study English as part of the program for early foreign language training of the Bulgarian Municipality of Burgas, as was informed by the local administration. Of these - 3541 children are of preschool age, divided into 132 groups and 1780 primary school students will form 83 groups.
Early foreign language learning and personal development
The training program is being implemented for the sixth consecutive year by the Centre for Support and Personal Development, enjoying great interest from children and their parents. The training is completely free of charge.
The textbooks are provided by the Municipality of Burgas. The initiative for the introduction of early foreign language learning belongs to the city mayor Dimitar Nikolov.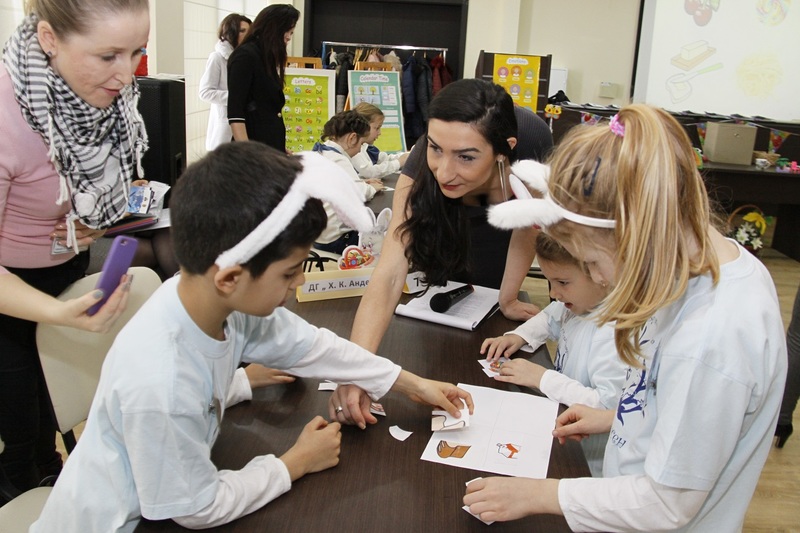 When performing the pedagogical activities all anti-epidemic measures are observed. Photo by Burgas Municipality
"Play and talk to me" project under the Erasmus + programme
In 2020, English language training will be expanded and upgraded through the "Play and talk to me" project under the Erasmus + programme. The project aims to support the exchange of techniques, strategies and good practices in early language education.
Five organizations from Bulgaria, Spain, Finland, Hungary and Turkey cooperate in it. They will introduce innovative approaches to education and improve the quality of English language teaching through new methods and technologies in kindergartens and first graders classes.
In addition, Burgas children and students will interact with their peers from the partner countries and will implement a number of joint activities and events. The project is aimed at teachers, and children aged 5-7. The project starts in October 2020 and will end in 2022.
Belgium / Development
And it will also advise you on the right way to do this
Ireland / Growing City
Despite the good news, preliminary data from the national census reveals a dire shortage in the housing market that will not go away anytime soon
France / Development / Public Spaces
The innovative project received funding from the participatory budget in Lille, France
Croatia / Digital transformation
The town of Makarska has recently launched a new mobile service, aiming to cut down on paper use and stimulate citizens to go contactless
Finland / Vantaa / Green City / Innovation and Research
The invention promises to be revolutionary as it can decouple food production from agriculture and its environmental impacts
Spain / Innovation and Research / Mobility
Commercial unmanned aerial vehicles will far outnumber their crewed counterparts by the end of the decade and solutions are urgently needed
Italy / Turin / Public Spaces / Social City
The property, together with others that have been confiscated, will be converted for social welfare uses
Portugal / Braga / Education and Sport / Green City
The city also led awareness-raising actions to show the impressionable youths how circularity is created first-hand
Finland / Vantaa / Green City / Innovation and Research
The invention promises to be revolutionary as it can decouple food production from agriculture and its environmental impacts
Italy / Turin / Public Spaces / Social City
The property, together with others that have been confiscated, will be converted for social welfare uses
Portugal / Braga / Education and Sport / Green City
The city also led awareness-raising actions to show the impressionable youths how circularity is created first-hand
Spain / Barcelona / Social City
This is just one of many measures that the municipal authorities have taken to tackle this social ailment
New European Bauhaus
These will be spread across 11 EU countries and will serve to support the EU Missions
New European Bauhaus
The European Commission has accepted to develop the idea
Portugal / Matosinhos / Interviews / New European Bauhaus
An interview about AYR, one of the 2021 New European Bauhaus Prize winners

Portugal / Matosinhos / Interviews
A conversation with the Mayor of Matosinhos, Portugal's first UN Resilience Hub

Interviews
An interview with Nigel Jollands and Sue Goeransson from the European Bank for Reconstruction and Development

Greece / Athens / Interviews / Welfare and Health
An interview with the President of the City of Athens Reception & Solidarity Centre