KU Leuven new campus, Source: Henderyckx / City of Leuven
New carbon-neutral campus of the future for KU Leuven
It is to be used by the Faculty of Psychology and Educational Sciences
The Catholic University of Leuven and the City of Leuven are joining forces to construct a new campus of the future for the Faculty of Psychology and Education Sciences. The plans were announced by the local authority last month and their result should see the light of day in 2025.
A future-proof educational facility in the city centre
The campus of the future will be located on the former site of the Geology Department in Redingenstraat. Its importance, however, will greatly exceed the educational benefits as it constitutes the last piece to complete a sustainable blue-green urban ribbon along the Dyle river in the city centre.
This is what motivated the city authorities to undertake common actions with KU Leuven and to issue and assignment for the preparation of a master plan for the area. The document should define the future development of the space, comprising Royal Atheneum Redingenhof, Dijle Park and the university building with parking along Schapenstraat.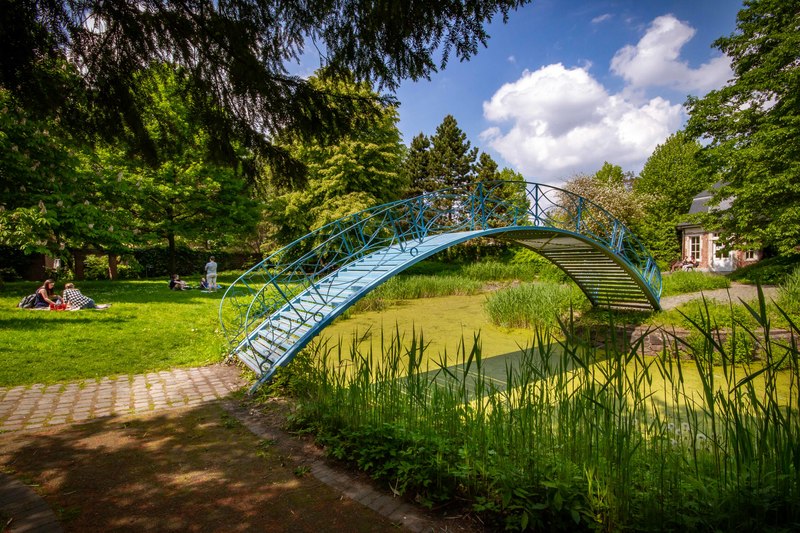 A view of Dijlepark. Photo: Erard Swannet / City of Leuven
The document should take into account the environment and the neighbourhood and recognise the unique location of the site. The master plan will also comply with specific objectives in the field of sustainable urban development, mobility, heritage, water, nature, energy. A design team, selected based on their vision, is in charge of the master plan for the broad area and will later draw up the plan for the KU Leuven campus proper.
"We want to bring all the research groups of the faculty together in one location, instead of being spread over different places as is currently the case. With this new campus, we will also immediately resolve the current lack of space. We'll also provide classrooms for smaller groups within the master's and continuing education.", explained Bart Raymaekers, Vice-Rector for Human Sciences quoted by leuven.be
Timeline
The Master Plan should be ready by mid-2021 and will be followed by a spatial implementation plan one year later. The construction should start in 2023 once environmental permission is granted. Accordingly, the campus should be operational in 2025.
The buildings will become functional and adaptable with the longest possible lifespan. They are expected to be energy efficient. What is more, advanced technology must make it possible to create a fossil-free and CO2-neutral campus. Finally, the project aims to contribute to the transition to a climate-neutral city and to create added value for campus users and for the neighbourhood.