Turin, Source: Turin Municipality
Turin marks the 500th anniversary of Leonardo's passing
Promoting all over the world the art of living
The City of Turin, in cooperation with Piemonte Region, Musei Reali and Fondazione Torino Musei, celebrates the brilliance of Leonardo Da Vinci and 500 years from his passing. The anniversary dedicated to Leonardo represents a great opportunity for the Italian city to add value and promote all over the world the historical heritage of the Renaissance: from art to literature, from music to science and architecture and, more broadly, to the art of living.
The City of Turin, together with other institutions, is working on a rich agenda that includes concerts from April to December, conferences, conventions, exhibitions, meetings, installations, naturalistic itineraries, workshops, shows and talks, concerning Leonardo's masterpieces displayed at Musei Reali.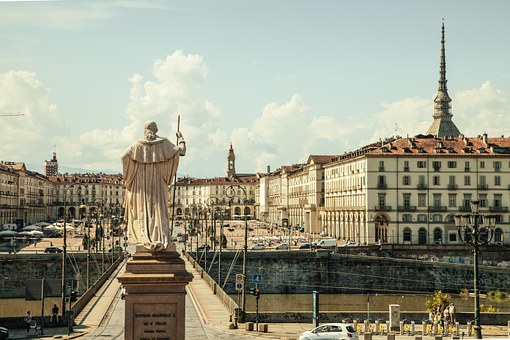 Turin Municipality announced that in Sale Palatine of Galleria Sabauda, the "Leonardo Da Vinci. Drawing the future" exhibition is already inaugurated. It includes a special exhibition of over 50 masterpieces, dated from around 1480 and 1515.