Vienna has over 60 kilometres of public beaches , Source: City Councillor Ulli Sima on Facebook
Vienna - great beaches, 500 km away from the sea
As the days grow hotter, people are looking for ways to cool down and, luckily, the Viennese have got the Danube
Despite its location, far away from any coast, Vienna has a lot to offer when it comes to beaches. With the recently published European Environment Agency report on water quality, Austria ranks the highest with 97% of its bathing spots achieving the highest ranking.
At the same time, city authorities have been developing the Danube banks as a trendy beach spot since at least the 1970s and can now offer over 60 kilometres of free water access. This includes sandy banks, shady tree areas, shallow kid-friendly areas, secluded nudist lakes, pontoons, public bathrooms and even some great U-Bahn connections.
Furthermore, authorities are focused on opening more and more of the riverfront to bathers, as they continue to add new areas. Just last year, authorities inaugurated the Pirate Bay (Pirat Bucht), the largest sandy beach in the city, offering 3,500 square metres of sandy goodness.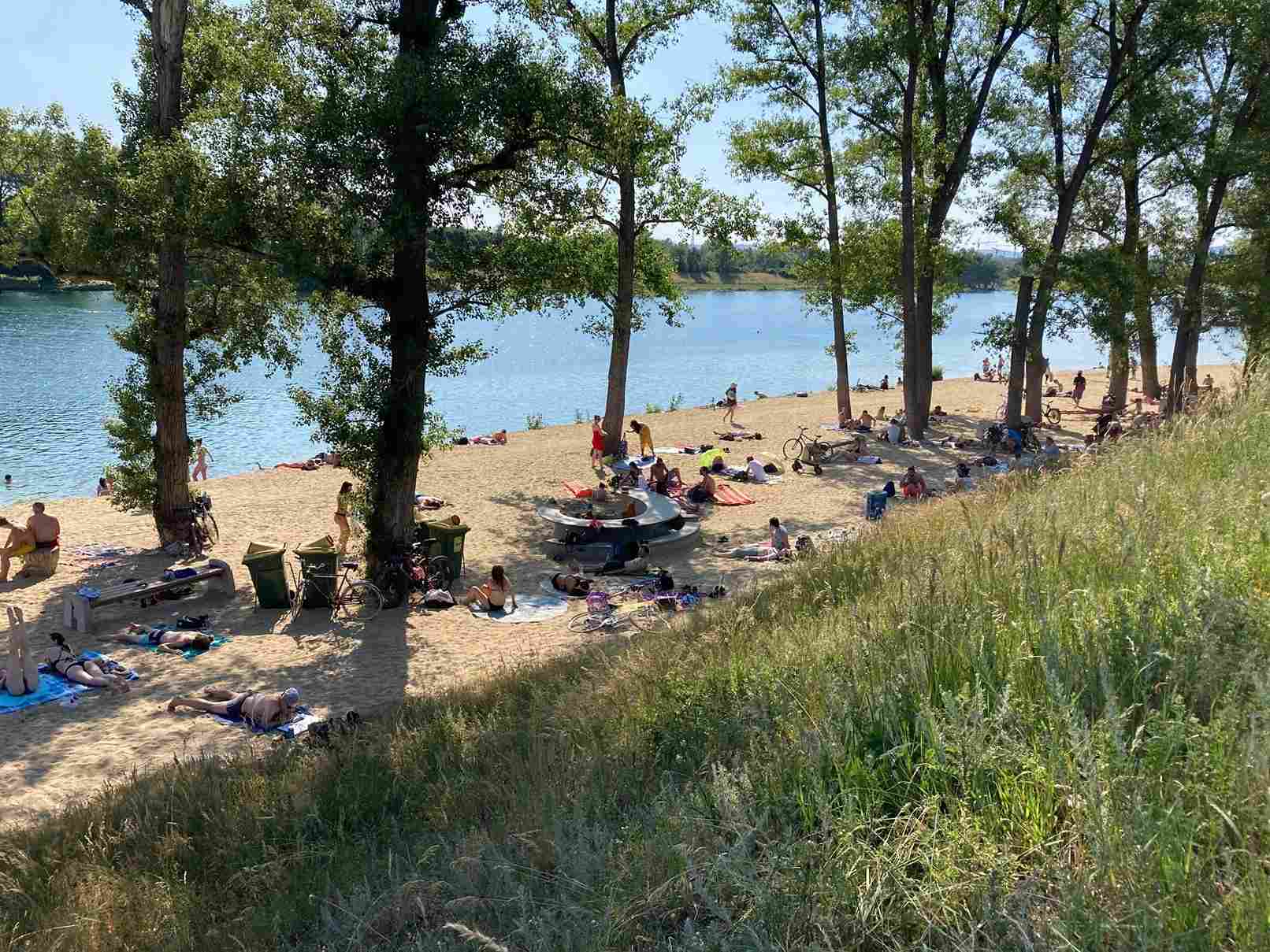 The new Pirate Beach, Source: Donauinsel on Facebook
Getting your cool on in Viennese summer
The trendiest spot on the Danube is by far Copa Beach – a strip of green banks, sandy beaches, tropical plants and hip restaurants. The Copa Beach has the added benefit of being super close to the city centre, with just a 15-minute U-Bahn ride.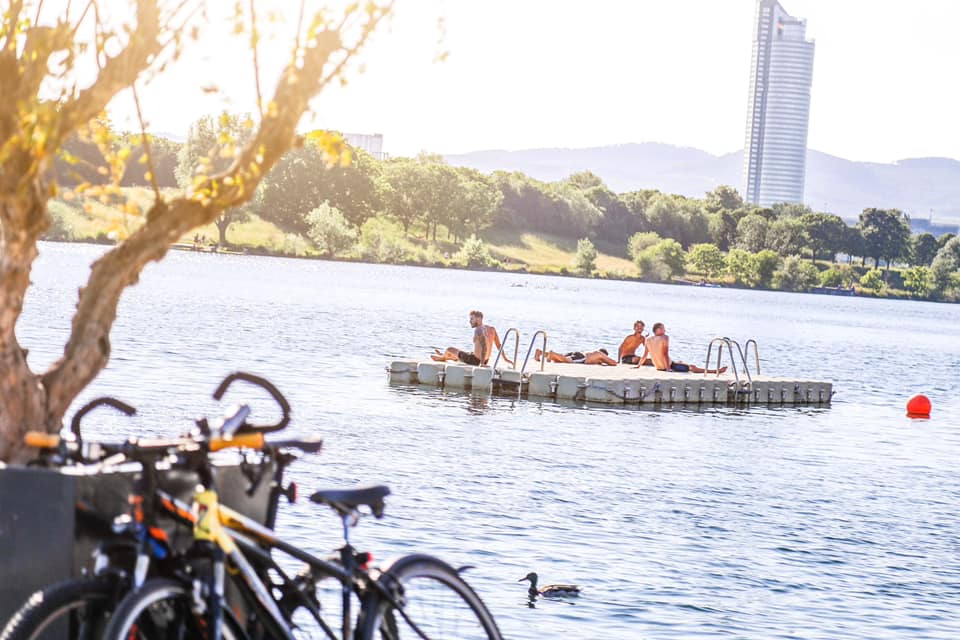 Vienna's trendiest beach - The Copa Beach, Source: CopaBeach on Facebook
Another popular bathing spot is the waters of the Alte Donau, offering 1.6 kilometres of beaches. The artificially built canal is home to rich fresh-water flora, the so-called macrophytes. The area offers 11 larger jetties, equipped with loungers and chairs, as well as a pebble beach, sunbathing areas, green spaces and trees.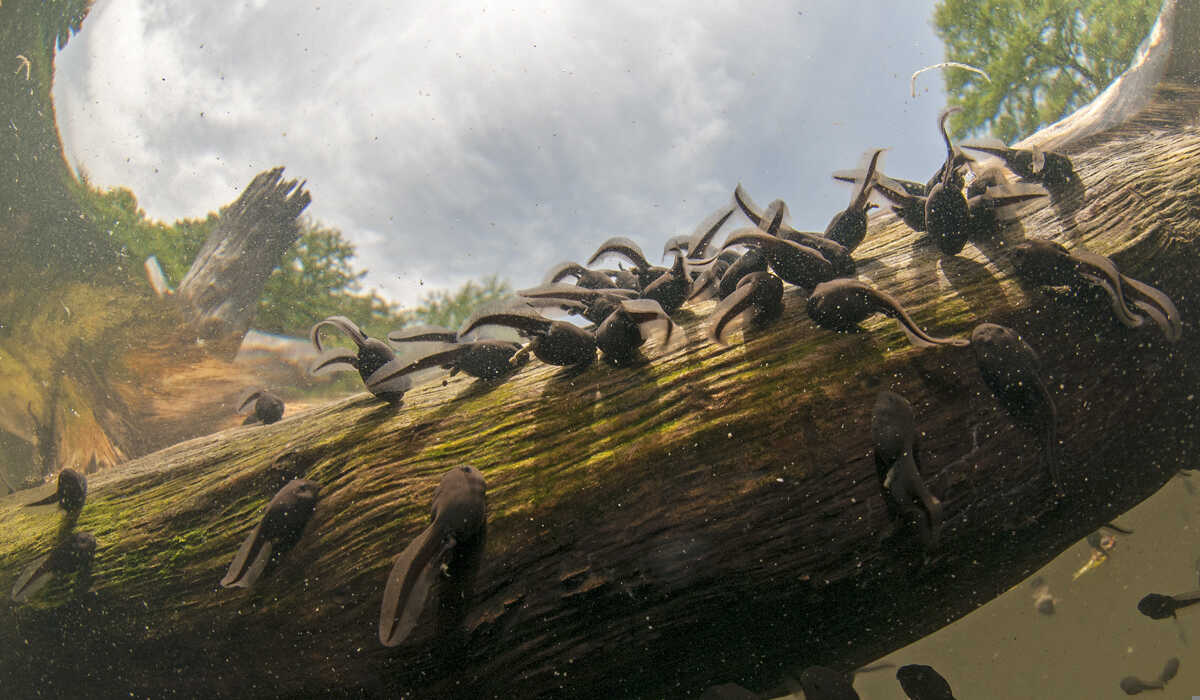 Tadpoles in the Alte Donau, a rich eco-system, Source: City of Vienna
Apart from the heavily urbanised riverbanks close to the heart of Vienna, the local area offers some frankly wild natural spots, in the Viennese part of the Donau-Auen National Park. One is the Panozzalacke – perfectly suited for children, because the water is quite shallow, while the wide sunbathing lawn offers plenty of space to relax and let off steam.

The lakes in Donau-Auen are a great place to escape the hustle and bustle of the Austrian capital, Source: Tourist Info Wien
The other one is the Dechantlacke – a small lake hidden in a dense forest. The lake has a small island in the middle and is particularly popular with nudists, as it is very secluded.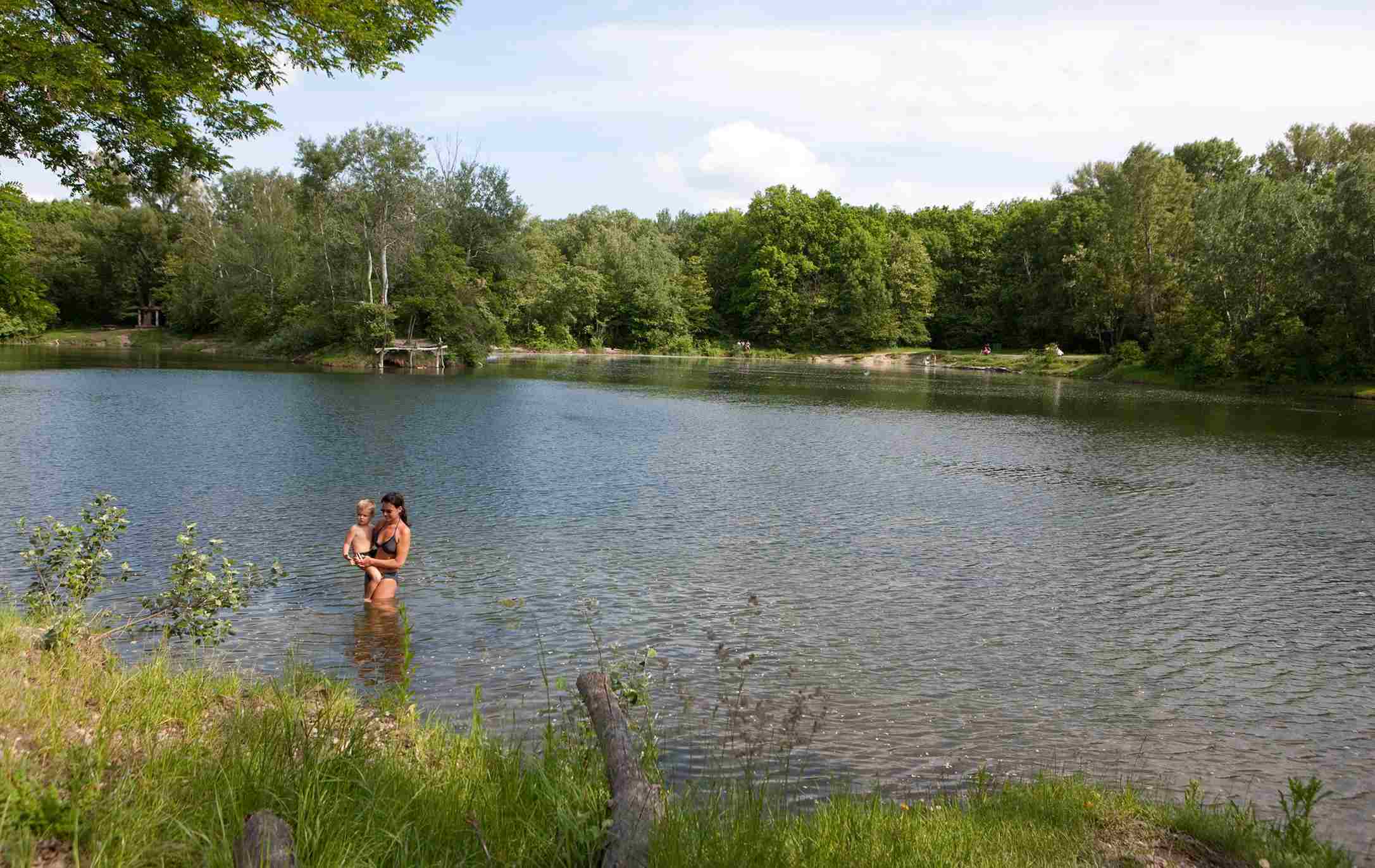 Dechantlacke is a very secluded spot and still so close to the city, Source: Tourist Info Wien
Netherlands / Amsterdam / Development / Public Spaces
It involves all the five senses, apparently
Germany / Mobility / Politics and Reforms
Germany's new approach has convinced hundreds of thousands of people to start using public transport for the first time
Bulgaria / Sofia / Mobility / Politics and Reforms
Drivers will be legally required to push their scooters manually in pedestrian areas and parks
Bulgaria / Greece / Athens / Sofia / Thessaloniki / Digital transformation / Mobility
Greece and Bulgaria are set to build one of the first 5G cross-border corridors in Europe
Finland / Digital transformation / Welfare and Health
The feline registry is expected to start operating in 2026
Luxembourg / Culture and Tourism / Innovation and Research
The team presented the final report about a year, which was supposed to put the Luxembourgish city on the cultural map of Europe
Netherlands / Amsterdam / Development / Public Spaces
It involves all the five senses, apparently
France / Lyon / Public Spaces / Social City
What you pay for having your car resting in the city will now depend on several different factors
Germany / Mobility / Politics and Reforms
Germany's new approach has convinced hundreds of thousands of people to start using public transport for the first time
France / Lyon / Public Spaces / Social City
What you pay for having your car resting in the city will now depend on several different factors
Denmark / Mobility / Social City
Fredensborg Municipality is inviting residents to take the bikes for a spin…lasting up to 3 months
Culture and Tourism / Mobility
After all, sleeping carriages are basically hotels on wheels
Estonia / Tallinn / Green City / New European Bauhaus
The practical art objects are competing for one of the 2023 New European Bauhaus Prizes
New European Bauhaus
Cast your vote before 24 May and do your part in promoting the NEB values
New European Bauhaus
The new itineraries are part of the DiscoverEU programme, which lets 18-year-olds travel by train between important European sites

Interviews / Read Twice
An interview with the president of the European Federation of Journalists

Interviews
A talk with the head of Mission Zero Academy on the benefits for municipalities if they go the zero waste way

Romania / Cluj-Napoca / Digital transformation / Interviews / Politics and Reforms
A talk with Nicolae Urs, one of the key figures behind the city's new data platforms and online services strategy