Ptuj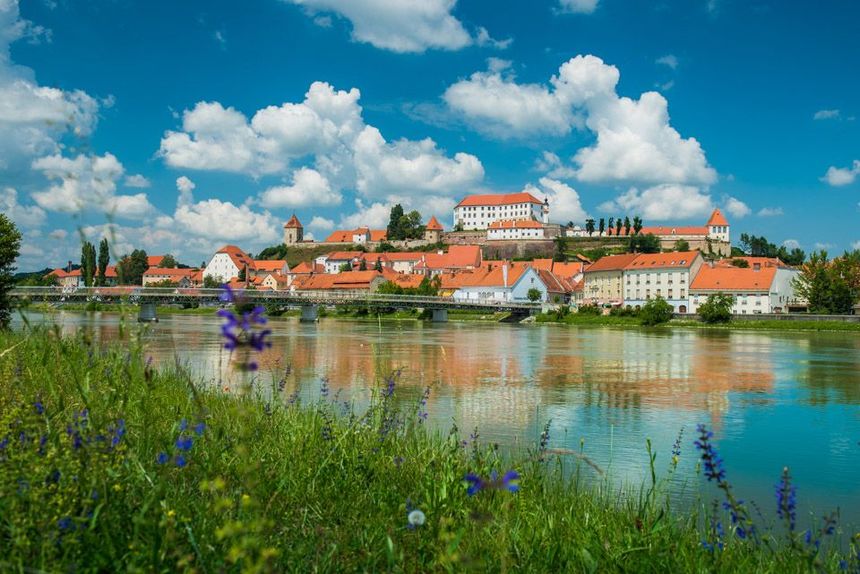 Source: Ptuj Info
Mayor
Nuška Gajšek
Previous mayors
Biography
Brief history
Ptuj is the oldest recorded town in Slovenia. There is evidence that the area was settled in the Stone Age. The Dominican and Minorite Monastery, together with the city castle, all shape the Ptuj townscape. Other sights worth seeing are monuments, the City Tower and the City Hall. Ptuj is a member of the Slovene Association of Historic Towns and it has 14 active cultural associations, which co-organize traditional annual events. Ptuj is well-known for its annual traditional carnival, the Kurentovanje. The city has been a member of the Federation of European Carnival Cities since 1990. Together with 4 other Slovene towns Ptuj is a partner city in the Maribor, European Capital of Culture 2012 project. Today, it is an important center of the lower Podravje region of Slovenia. It is a city of fairs, wine cellars and thermal springs.
Ptuj is a town in northeastern Slovenia that is the seat of the Municipality of Ptuj. The Municipality covers a total area of 67 square kilometres and has a population of 23 137 people living in 10 settlements.
Information

The Mayor's Cabinet

Address: Mestni trg 1,

SI - 2250 Ptuj

Head of the Mayor's Cabinet

Simona Kašman
The main sector of economy in Ptuj is traditionally the service sector and most precisely tourism. The city attracts thousands of visitors with its annual carnivals and events. The city offers spa and cultural tourism. The wine industry in Ptuj is also one of the most famous and oldest in Slovenia. The aim of the Municipality of Ptuj in the near future is to become a provincial center of business opportunities and a stimulating environment for innovative companies and investors. Environmental development will be based on sustainable mobility, energy efficiency, the use of local alternative sources and infrastructure.
Tourism
The tourism of Ptuj is known for its resounding international events, its thermal, ethnologic, cultural and historic, as well as enological and culinary attractions, and it has become established as a sport, recreational and relaxing centre too.