Zagreb from above, Source: City of Zagreb
Zagreb and Rijeka take safety measures after 3 confirmed cases of Coronavirus in Croatia
Things you need to know if you are travelling to or from these Croatian cities
As the situation with the outbreak of Covid-2019, widely known as the Coronavirus infection, is evolving, many countries are undertaking safety measures regarding travelling to and from Italy which is so far the hardest hit European country.
With Croatia, Slovenia and Italy sharing the Istrian peninsula and 3 confirmed cases of the infection in Zagreb and Rijeka, local and state authorities in Croatia are now taking safety measures to fight the outbreak of the disease.
What to expect when arriving in Croatia?
The capital of Croatia, Zagreb, has 2 confirmed cases of the infection and the European Capital of Culture, Rijeka, has one. Because of that, people who have been in the areas affected by the epidemic of the disease in the past 14 days will be screened at border crossings.
Furthermore, they will receive instructions on treatment provided by the Croatian Institute of Public Health, Reference Center for Epidemiology and the Infectious Diseases Clinic "Fran Mihaljević" in Zagreb in accordance with the instructions of the National Crisis Headquarters.
What is the current situation in Zagreb and Rijeka?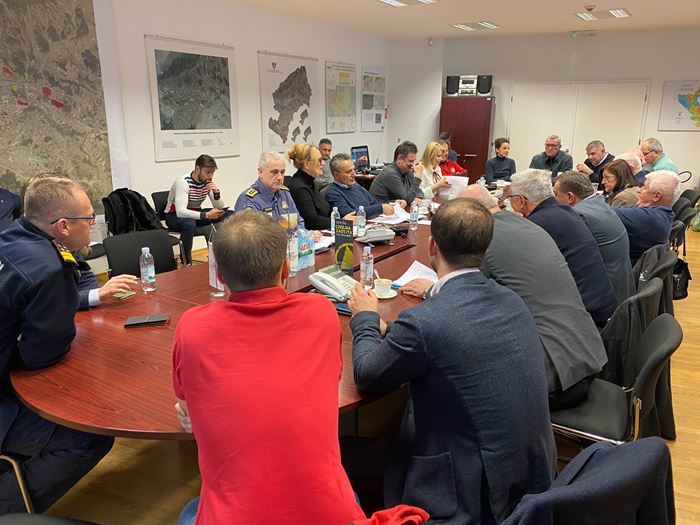 Zagreb's Council for Civil Protection discusses safety measures. Photo by City of Zagreb
Zagreb's Council for Civil Protection has urged citizens and guests of the city to avoid public gatherings. Local authorities have assured that the situation requires seriousness, but people have no reason to give in to panic.
The Council reminds locals that so far a quarantine is not in sight for Zagreb and there is no need for hoarding supplies and emptying supermarket shelves.
The Infectious Clinic "Fran Mihaljević" in Zagreb, where two of the diagnosed men are being treated, has announced that Croatia currently has a capacity of 132 places for isolation and medical quarantine of patients who have tested positive for the Coronavirus infection.
As a third case of the disease is confirmed in Rijeka, the Headquarters for infectious diseases of the Primorje-Gorski Kotar County advises citizens and tourists to adhere to recommended hygiene measures. Among them is regular washing of hands with soap and warm water or alcohol disinfectants, covering the mouth with a handkerchief when coughing and thorough cleaning of the house and working place.
The Headquarters also reminds locals and guests of Rijeka to avoid close contact with people who have respiratory symptoms.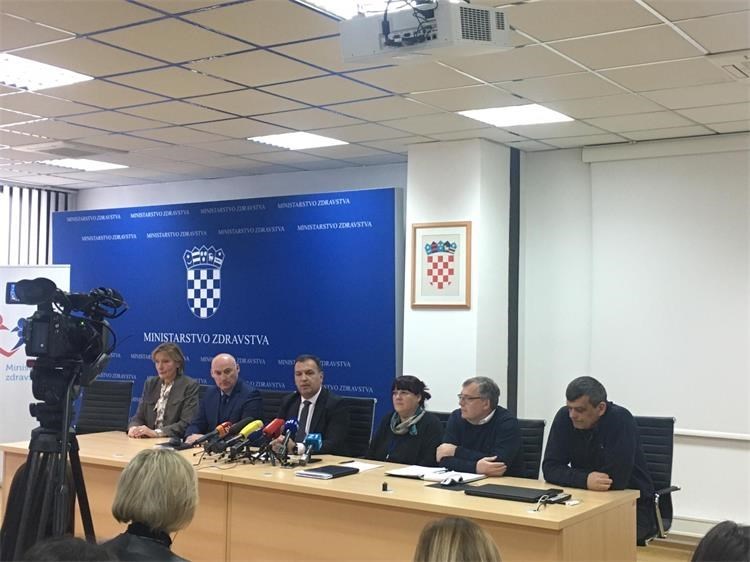 Croatian health minister Beroš says no borders are to be closed. Photo by Ministry of Health
Travel restrictions regarding Italy
The Croatian Ministry of Foreign and European Affairs has published a notice stating that considering the outbreak of Coronavirus, it advises citizens to avoid travelling to Italy unless absolutely necessary, and not to travel at all to the Lombardy, Veneto, Emilia Romagna, Piedmont and Lazio regions.
After a meeting with Italian health officials in Rome, newly appointed Croatian health minister Vili Beroš announced that borders won't be shut down due to the Coronavirus infection. Beroš told Croatian media that such measures are not being considered, but standardization of travel regulations from epidemic-affected countries has been agreed upon.